Fund research & investment ideas
Schroder Income Fund research update
Thu 28 August 2014
Kevin Murphy and Nick Kirrage, managers of the Schroder Income Fund, feel in an environment of low volatility, there are generally fewer investment opportunities.
Artemis Capital Fund research update
Wed 27 August 2014
In 2013 stocks whose earnings were stronger than anticipated did well and the fund had a strong year.
First State Asia Pacific Fund research update
Tue 26 August 2014
We can usually rely on the First State team to provide an honest and considered opinion of the outlook for Asia. Presently, the team are confident in the long-term prospects for the Asia Pacific region.
Find out more and invest
in a new account:
Invest in an existing account:
Free research on Wealth 150 funds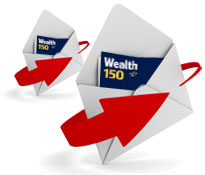 Get expert research on our Wealth 150 funds direct to your inbox.
No news or research item is a personal recommendation to deal.