Fund research & investment ideas
TM Sanditon UK Select - new fund launch
Tue 16 December 2014
The TM Sanditon UK Select Fund will launch on 17 December 2014. The fund will aim to produce a positive real return in order to grow the real value of investors' capital.
Jupiter Japan Income Fund research update
Tue 09 December 2014
This fund is tilted towards more domestically-focused areas, with a bias towards the financials and industrials sectors.
CF Woodford Equity Income Fund research update
Mon 08 December 2014
Neil Woodford has been investing in out-of-favour companies, with robust earnings and strong cash flow, for over 25 years. He has maintained this approach since launching the CF Woodford Equity Income Fund.
Find out more and invest
in a new account:
Invest in an existing account:
Free research on Wealth 150 funds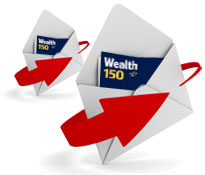 Get expert research on our Wealth 150 funds direct to your inbox.
No news or research item is a personal recommendation to deal.