Fund research & investment ideas
M&G UK Growth Fund – a brief update
Mon 27 April 2015
Mike Felton adopts a contrarian approach with the M&G UK Growth Fund. He seeks unloved companies, which he views as having longer-term potential for improvement. Valuation also forms a key part of his stock selection strategy.
AXA Framlington Monthly Income and Equity Income - fund merger
Fri 24 April 2015
The AXA Framlington Equity Income Fund will be merged into the AXA Framlington Monthly Income Fund with effect from 25 April 2015. George Luckraft has managed both funds since September 2002 and will continue to manage the consolidated fund.
Aberdeen Emerging Markets Equity Fund – a brief update
Fri 24 April 2015
The Aberdeen Emerging Markets Equity Fund is managed by a team with a buy-and-hold investment approach, so the positioning of the portfolio has changed little over the past year.
HL Multi-Manager Asia & Emerging Markets


08 Apr 2015


This new fund aims to offer a one-stop-shop of our favourite fund managers investing in the higher-risk Asia and Emerging Markets area. The £1 fixed launch price is available until 5pm on 28 April.

Aberdeen Latin American Equity


08 Apr 2015


The Aberdeen team take a conservative, flexible approach in this exciting, but higher-risk region. Our analysis suggests the shares of many Latin American companies currently represent good value.

Ecclesiastical Higher Income


08 Apr 2015


Managed by a highly experienced manager, this multi-asset fund invests in shares, bonds and cash. It currently has a yield of 4.2% (variable and not guaranteed) and the manager takes a contrarian approach which we favour.
Find out more and invest
in a new account:
Invest in an existing account:
Free research on Wealth 150 funds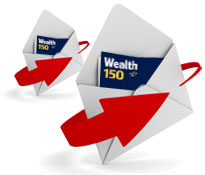 Get expert research on our Wealth 150 funds direct to your inbox.
No news or research item is a personal recommendation to deal.