Fund research & investment ideas
CF Odey Opus Fund research update
Thu 18 September 2014
Global stock markets have risen strongly following the financial crisis and Crispin Odey, manager of the Odey Opus Fund, is sceptical of how much further it can run.
Henderson European Growth Fund research update
Tue 16 September 2014
The Henderson European Growth Fund seeks European businesses with strong global brands or a leading position in a niche market, which they believe have the potential for sustained growth.
Invesco Perpetual European Equity Fund research update
Mon 15 September 2014
Jeffrey Taylor, manager of the Invesco Perpetual European Equity Fund, believes European stock markets remain attractively valued, even after the strong gains seen in 2013.
Find out more and invest
in a new account:
Invest in an existing account:
Free research on Wealth 150 funds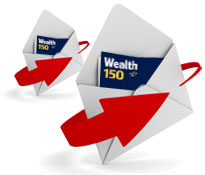 Get expert research on our Wealth 150 funds direct to your inbox.
No news or research item is a personal recommendation to deal.