Fund research & investment ideas
Newton Multi-Asset Income - new fund launch
Wed 28 January 2015
The Newton Multi-Asset Income Fund is due to launch on 4 February 2015. It will aim to provide a sustainable, monthly income, while also seeking to gently grow capital over the long term.
Artemis UK Growth Fund research update
Wed 28 January 2015
Tim Steer, manager of the Artemis UK Growth Fund, is generally positive in his outlook for the UK economy.
Schroder UK Alpha Plus Fund research update
Mon 26 January 2015
It has been over a year since Philip Matthews assumed responsibility for the Schroder UK Alpha Plus Fund. We recently met him to understand the changes he has made since taking over the portfolio in October 2013.
Find out more and invest
in a new account:
Invest in an existing account:
Free research on Wealth 150 funds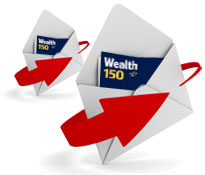 Get expert research on our Wealth 150 funds direct to your inbox.
No news or research item is a personal recommendation to deal.