Fund research & investment ideas
Baillie Gifford Pacific Fund research update
Fri 24 October 2014
Roderick Snell and Ewan Markson-Brown, managers of the Baillie Gifford Pacific Fund, believe Asia is going through a technological transformation, which is driving innovation.
Guinness Global Innovators Fund - new launch
Fri 24 October 2014
The Guinness Global Innovators Fund seeks long-term capital growth from investment in companies positioned to benefit from innovations in technology, communication, globalism or management.
Standard Life Global Equity Unconstrained Fund research update
Wed 22 October 2014
According to Mikhail Zverev, manager of the Standard Life Global Equity Unconstrained Fund, the key to successful investing is to focus on your best ideas. If the manager doesn't like a stock or sector, he will not own it.
Find out more and invest
in a new account:
Invest in an existing account:
Free research on Wealth 150 funds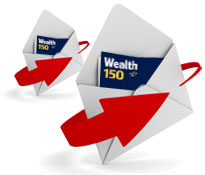 Get expert research on our Wealth 150 funds direct to your inbox.
No news or research item is a personal recommendation to deal.