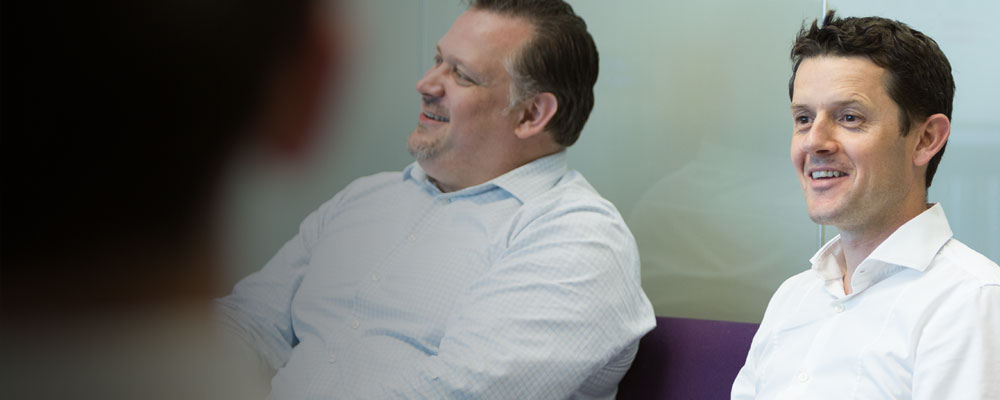 HL Multi-Manager Equity & Bond
A mix of assets aiming to return monthly income and growth over time
"Investments in shares are designed to provide income and capital growth over the long term, while additional investments in bonds and other assets provide some income and are designed to reduce volatility when compared with a pure equity fund."
David Smith & Lee Gardhouse, Fund Managers
Why invest?
The fund offers exposure to a variety of assets in a single investment, with the overall aim of delivering attractive long-term returns through monthly income payments and capital growth.
By diversifying across a variety of investments, we are able to assess the prevailing conditions, rebalance the fund and control exposure to the stock market. At present, the fund has a relatively high exposure to the stock market with around 50% invested in shares. Bonds make up the majority of exposure to other asset classes, with a proportion invested in higher risk high-yield bonds for income.
Through careful management of differing investments, we seek to offer investors an opportunity to grow their wealth over the long term while delivering a reliable monthly income along the way.
Important - The value of this fund and the income from it, can still fall so you could get back less than you invested, especially over the short term. If you are unsure of the suitability of any investment for your circumstances please contact us for advice. Once held in a SIPP money is not usually accessible until age 55 (rising to 57 in 2028). Relative risk ratings should not be used to compare these funds with other investments. Tax reliefs depend on individual circumstances.
At a glance
---
Investment goal
Income & Growth
Invests in
55.2% Shares
35.0% Bonds
7.3% Cash
2.5% Other
---
Yield
2.72%
Not a reliable indicator of future income.
Correct as at 31/05/2018
---
Charge
OCF/TER 1.38%
(plus up to 0.45% p.a. platform charge)
---
Price
Sell: 172.06 | Buy: 180.74
Correct as at 22/06/2018
Fund details
Performance
Past performance is not a guide to future returns. Source: Lipper IM, 02/06/06 - 30/04/18
Income generated from a £10,000 investment at launch, including the effect of charges.
Annual performance
| Fund name | Apr 13 - Apr 14 | Apr 14 - Apr 15 | Apr 15 - Apr 16 | Apr 16 - Apr 17 | Apr 17 - Apr 18 |
| --- | --- | --- | --- | --- | --- |
| HL Multi-Manager Equity & Bond | 6.94% | 10.52% | -1.44% | 13.36% | 1.64% |
| IA Mixed Investment 20-60% Shares index | 3.14% | 8.31% | -2.00% | 12.64% | 3.06% |
Source: Lipper IM, 30/04/18. Figures with income reinvested.
The HL Multi-Manager Funds are managed by our sister company Hargreaves Lansdown Fund Managers.
Fund breakdown
Correct as at 30/04/18