Fund news and investment ideas
N.B. Investments go down as well as up so there is always a danger you could make a loss. Nothing here is personalised advice, if unsure you should seek advice.
Kate Marshall | Thu 28 July 2016
The UK's vote to leave the European Union created much uncertainty. The UK stock market fell in the immediate aftermath of the vote, although there was a marked difference in the performance of small and larger businesses.
Kate Marshall | Thu 28 July 2016
The team have built an exceptional long-term track record investing in Asian markets, although their Aberdeen Global Asian Smaller Companies Fund went through a more challenging time from mid-2013 until the start of this year.
Kate Marshall | Tue 26 July 2016
The Asian equities team at Aberdeen are well-known for their meticulous research and disciplined investment approach. They are unyielding in their quest to find only the highest-quality companies, which they can purchase at sensible valuations.
Kate Marshall | Thu 21 July 2016
Chris Rice, manager of the TM Sanditon European Fund, uses a business cycle approach to investing. By forming a view of the wider economic environment he aims to identify when the next stage of the cycle will arrive...
Heather Ferguson | Wed 20 July 2016
Medium-sized companies have often overcome many of the challenges faced by smaller firms, but remain unencumbered by some of the inefficiencies that plague larger businesses.
Heather Ferguson | Tue 19 July 2016
Any period of significant uncertainly is likely to cause turbulence in stock markets. The EU referendum has been no exception and the past few weeks have been difficult for investors.
Kate Marshall | Thu 14 July 2016
It has been a turbulent few years for emerging markets investors. Slowing growth in China, weakening currencies, tumbling commodities prices, and political upheaval has dominated the investment landscape and dampened investor sentiment.
Kate Marshall | Fri 15 July 2016
The UK stock market moved sharp and fast following the EU referendum. Share prices across the board initially tumbled, although some sectors, including domestically-focused areas of the market, suffered more than others.
Kate Marshall | Mon 11 July 2016
Richard Pease is one of the most-experienced investors in the European sector, having managed European funds for more than 25 years. In his view, the UK vote to leave the EU introduces additional political uncertainty to the entire European region.
Richard Troue | Fri 08 July 2016
Any turbulent event in financial markets brings into stark focus the benefits of diversification. In the wake of the UK's vote to leave the EU, sterling weakened considerably. This was negative for sterling-denominated assets...
---
Important information - No news or research item is a personal recommendation to deal.
Find out more and invest in a new account:
Invest in an existing account:
Are you receiving our research on all your funds?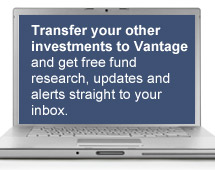 No news or research item is a personal recommendation to deal.