Welcome to our Currency Research Centre. Here you will find information and analysis to help you stay up-to-date with the foreign exchange markets.
Rates are based on the interbank mid-market rate and are updated every 15 minutes. The interbank rate is the rate at which banks or other large institutions buy or sell large volumes of currency between each other. Please note exchange rates fluctuate and the rates quoted are for indication purposes only. You will not receive the mid-market rate when placing your deal. Please call 0117 311 3257 for an individual quotation.
From:
Pound sterling (GBP)

To:

US dollars (USD)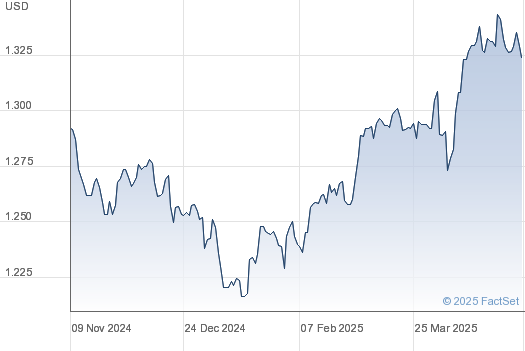 Chart provided by Digital Look Ltd
Hargreaves Lansdown is authorised by the Financial Conduct Authority (FCA) as a Payment Institution under the Payment Services Regulations 2009. Our Firm Reference number is 149970. You can look this up on the FCA register website.