New ISA transfer rules: could you benefit?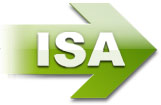 Transfer your ISAs to Vantage
without selling and buying back

Transfer now in 3 easy steps
New rules mean ISA providers must now allow stock transfers. This means you can transfer your existing ISAs into your Vantage Account without your investments being sold and bought back.
Whilst some companies already allowed stock transfers, many such as Fidelity and Cofunds previously would only transfer certain investments as cash. This is where your investments are sold and the cash is transferred to the new provider, preserving the tax wrapper.
The new rules are significant as you can now choose how your investments are transferred, usually at little or no cost, so why not choose the best home for all your investments?
Transferring your ISAs to Vantage could save you time and money, and will make your investments easier for you to manage.
Further information on the benefits of Vantage
The rule change also applies to non-ISA investments (funds and investment trusts) so you can transfer most investments into your Vantage Account without having to sell them first.
Transfer FREE of charge - act by 31 May
You can transfer as stock FREE of charge from a huge number of companies. If you cannot see your provider listed, or you are transferring shares, there might be a transfer fee. However, if you act by 31 May we could cover, or contribute towards, your exit fees. Simply contact our Transfer Helpdesk on 0117 980 9988 with details of your investment to hand and we will let you know. Alternatively, you can contact us by email.

Transfer your investments now
Important information
Please remember, the value of tax savings will depend on your circumstances and tax rules can change over time. Investments can go down in value as well as up, so you might get back less than you invest.
Discover all you need to know about Vantage, how it works and how you could benefit from managing your account online.
Our two minute demo videos explain it all quickly and simply.