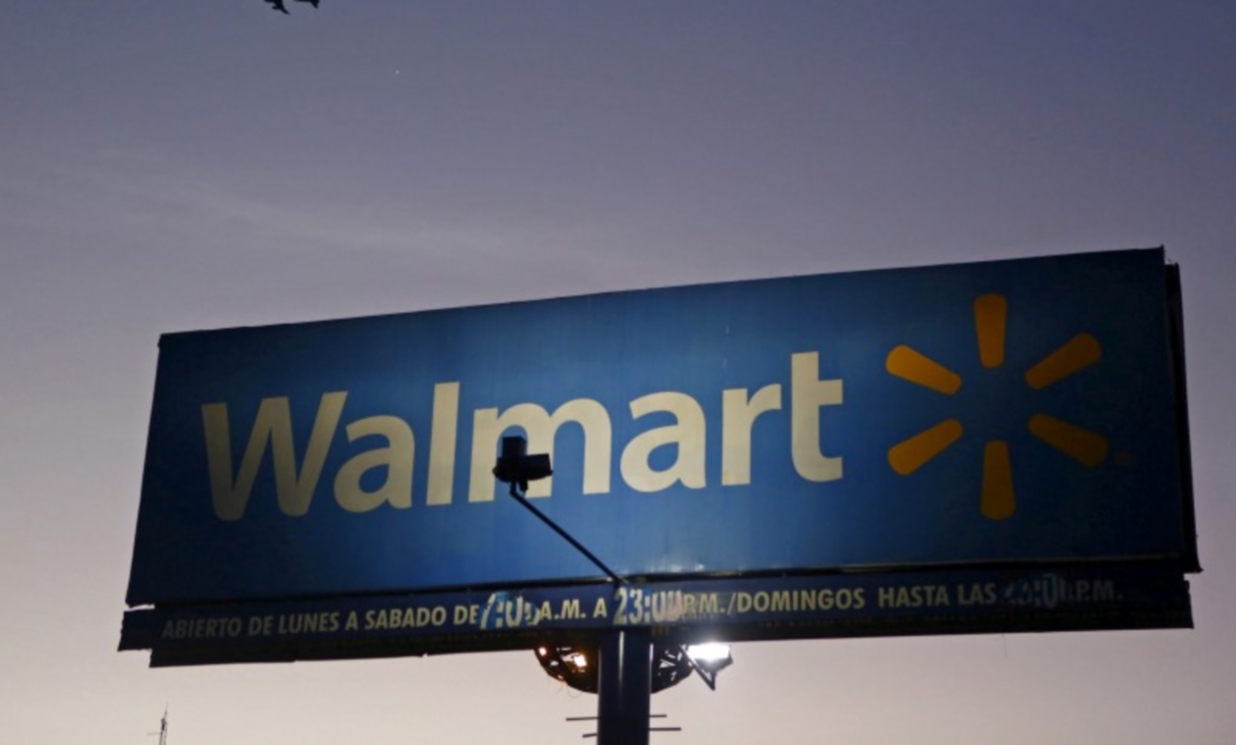 Published by

3m read
Hargreaves Lansdown is not responsible for this article's content or accuracy and may not share the author's views. News and research are not personal recommendations to deal. All investments can fall in value so you could get back less than you invest. Article originally published by Forbes.
Walmart can spend hundreds of millions of dollars buying up online retailers. It can shatter more neighborhood stores. But it will never beat Amazon.
For a simple reason: it isn't a technology company. It's a retailer using technology, and that's not good enough to attract software developers - the ultimate source of competitive advantage in the Internet space.
After watching Amazon take away sales for years, Walmart has been fighting back big time lately. The bricks and mortar retailer has been allocating enormous resources into online-retailing with a well-crafted strategy that includes the acquisition of on-line search technologies and on-line retailers. Like the acquisition of Torbit, a cloud-based website accelerator service; Inkiru, a predictive intelligence platform; OneOps, a cloud based automation technology; Adchemy, a search engine marketer; Vudu, a "leading provider" of video streaming technology; Moosejaw, a leading online outdoor retailer; and Jet.com.
Amazon.com versus Wal-Mart Stores
Source: Finance.Yahoo
| Company | Revenues | Qtrly Revenue Growth |
| --- | --- | --- |
| Wal-Mart | 485.87B | 1% |
| Amazon | 142.57B | 22.60 |
Source: Finance.yahoo.com 5/3/2017
Amazon.com versus Wal-Mart Stores
| Company/index | 12-month performance* | Five-year performance* |
| --- | --- | --- |
| Wal-Mart | 12.71% | 27.48% |
| Amazon | 76.67 | 313.10 |
| S&P 500 | 16.37 | 75.89 |
*It doesn't include dividend payments
Source: Finance.yahoo.com 5/3/2017
These acquisitions have helped Walmart amass scale and scope for its on-line operations, a strategy that has worked well in the bricks and mortar retail business. They have also given the company access to technology, and improve online sales, as evidenced by the most recent financial report.
Walmart Inc

$83.61

-0.02%

Amazon.com Inc.

$1,750.08

0.88%
Market closed | Prices delayed by at least 15 minutes
Switch to live prices |
That has turned some investment analysts positive on Walmart's prospects. "We are starting to see the elements of WMT's plan come together" says BRG's John Zolidis. "Traffic at the stores is growing, in stark contrast to the vast majority of retail. This follows many quarters of painful margin investment in labor and price. E-commerce related sales are also accelerating. This segment's improvement was also spurred by increased promotional offers and discounts. Together, this is creating a virtuous synergy of in-store and e-commerce sales growth produced by an integrated consumer offer across channels. Leveraging the store assets and WMT's sophisticated distribution infrastructure could finally provide the company the bulwark it needs against the threat from online-only discounters."
But acquisitions of technology companies hasn't made WMT a technology company. And that's a big problem when it comes to recruiting and retaining top software developers, who would rather work for a technology company expanding into retailing like Amazon than a retailer using technology to expand on line sales like Walmart.
| Company | Average Compensation | Maximum Compensation |
| --- | --- | --- |
| Walmart (WMT) | $151,666 | $175,000 |
| Amazon.com | $131.885 | $155,000 |
Source: Glassdoor
This article was written by Panos Mourdoukoutas from Forbes and was legally licensed through the NewsCred publisher network. Please direct all licensing questions to legal@newscred.com.
Free Newsroom email alerts
The headlines that matter to investors direct to your inbox
Register for daily/weekly email alerts with news from The Financial Times, Forbes, Reuters, The Economist and more.