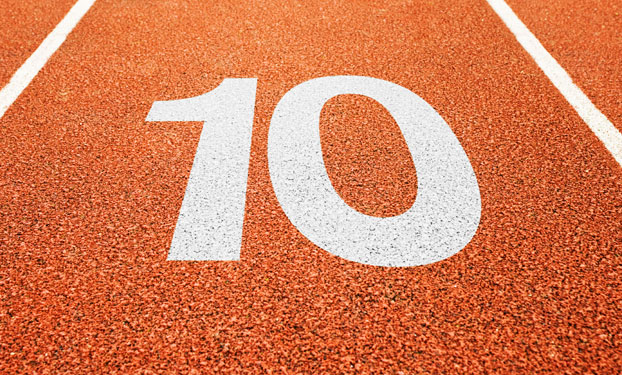 Kate Marshall 11 September 2017
No news or research item is a personal recommendation to deal. All investments can fall as well as rise in value so you could get back less than you invest.
August was a mixed month for global stock markets as investors grappled with geopolitical tensions.
While markets initially got off to a good start, escalating friction between US President Donald Trump and North Korea's Kim Jong-Un led to uncertainty and volatility.
Nevertheless, UK-based investors with exposure to overseas markets were generally rewarded due to sterling's weakness against major currencies. Most notably, the pound reached an eight-year low against the euro, which provided a boost to returns from European shares.
Asian and emerging markets were strong over the month. Closer to home, internationally-exposed UK larger companies delivered a modest positive return, but investors were less enthused about domestically focused small and medium-sized firms.
Where did our clients invest their ISAs?
Undeterred by uncertainty, ISA investors bought a wide range of funds last month, investing both at home and overseas. The ten most popular are listed below.
These are provided for your interest, but aren't a guide as to how you should invest. You should consider your own objectives and attitude to risk before making investment decisions. If you're unsure of the suitability of an investment for your circumstances, please contact us for advice. Remember investments can fall as well as rise in value, so you could get back less than you invest.
Funds are listed in alphabetical order
*This fund has a holding in Hargreaves Lansdown plc shares.
Uncovering hidden gems
Standard Life Global Smaller Companies is new to the list of the most popular ISA funds.
It's managed by Alan Rowsell, with the support of Harry Nimmo, one of the UK's best-known smaller companies investors. In the past investors have tended to focus on the UK for exposure to higher-risk smaller companies, but more recently the increasing number of opportunities overseas has piqued investors' interest. This is our favoured option for exposure to global smaller companies.
Marlborough UK Micro Cap Growth, which also invests in smaller businesses, remained popular with investors despite some weakness in the smaller end of the UK market. Manager Giles Hargreave has shown a knack for uncovering hidden gems in this under-researched and higher-risk area of the market, although please remember past performance is not a guide to future returns.
View our latest research on Marlborough UK Micro Cap Growth
Our clients' favourite HL multi-manager funds
Several of Hargreaves Lansdown's Multi-Manager funds remain client favourites. They provide a single, convenient investment option where the hard work of selecting the underlying funds is taken care of by our experts. We believe the results more than outweigh the extra costs associated with a multi-manager approach.
HL Multi-Manager Special Situations - provides exposure to a range of funds investing in areas such as the UK, Europe and Japan to create a core global growth fund.
HL Multi-Manager Income & Growth - aims to harness the talents of outstanding equity income fund managers in one convenient portfolio, with a view to achieving a good level of income and capital growth over time.
HL Multi-Manager Balanced Managed - offers a one-stop-shop of some of our research team's favourite equity and bond funds. The portfolio invests across multiple asset classes and those all-important asset allocation decisions are left to our team of experts.
The HL Multi-Manager funds are run by our sister company, HL Fund Managers Ltd.
View the HL Multi-Manager fund range
Opportunities overseas
A number of funds investing overseas for growth were among the top ISA funds last month. Lindsell Train Global Equity remains one of our favourite options. It currently has a bias towards developed markets such as the US, UK and Japan and invests in companies with strong brands and a competitive edge. Fundsmith Equity is another fund with a similar strategy.
The Jupiter India fund provides direct exposure to Indian companies. We believe the region offers a compelling opportunity for long-term growth investors, though investors should remember that like all emerging markets, investing here carries more risk.
View our latest research on Jupiter India
UK favourites
Once again both the CF Lindsell Train UK Equity and CF Woodford Equity Income funds made an appearance on the list. The former is run in a similar fashion to the group's Global Equity fund, but focuses on the UK. While CF Lindsell Train UK Equity is focused on achieving long-term capital growth, CF Woodford Equity Income aims to achieve a combination of both income and capital growth and is run by one of the UK's most successful equity income investors. The CF Woodford Equity Income Fund takes charges from capital which can increase income but reduce capital returns.
Watch: video interview with Neil Woodford