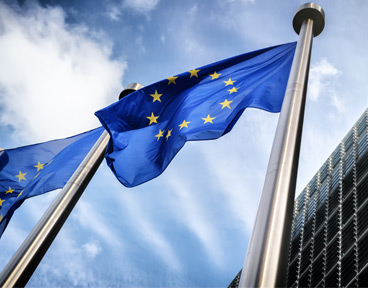 No news or research item is a personal recommendation to deal. All investments can fall as well as rise in value so you could get back less than you invest.
Kate Marshall, Investment Analyst, reports on our view of Fidelity European Values plc following its recently released annual results to 31 December 2016.
NAV total return of 17.6% compared with 19.7% for the benchmark
Share price total return of 7.6%; dampened by a widening discount
Total annual dividend of 4.17p recommended; a year-on-year increase of 25.2%
Manager continues to look beyond wider economic noise and focus on individual company prospects
We view Sam Morse as a capable and experienced manager. We like his focus on quality companies, supported by dividend growth and we would expect the manager to deliver good returns over the long term, although there are no guarantees.
The manager's benchmark-aware and naturally conservative approach means the trust could hold up relatively well in unsettled markets. However, the trust could lag a rapidly rising market, particularly when some of the more economically-sensitive areas of the market are performing strongly, as seen over the past year.
Sam Morse currently has a fairly cautious outlook for European markets and this means the trust's level of gearing (borrowing to invest) is relatively low at 5%; however, this still adds risk to the portfolio and could magnify losses in a falling market. At the time of writing the trust trades on a discount to NAV of 13.3% compared with a 12 month average of 12.2%.
Potential investors should ensure they are comfortable with the risks, details of which can be found in the latest annual reports & accounts along with the charging structure.
Annual percentage growth
Feb 12 -
Feb 13
Feb 13 -
Feb 14
Feb 14 -
Feb 15
Feb 15 -
Feb 16
Feb 16 -
Feb 17
Fidelity European Values plc
29.0
9.3
17.2
-5.1
18.5
FTSE World Europe ex UK
18.6
15.4
5.2
-5.2
27.3
Past performance is not a guide to the future. Source: Lipper IM to 28/02/17
Performance summary
Sam Morse focuses on attractively-valued companies with sound balance sheets, which are capable of growing their dividends consistently. This has led to the trust's focus on sectors that are traditionally seen as more defensive, such as healthcare and consumer goods.
In 2016, an improvement in investor sentiment saw a change in the market environment. Defensive companies, previously favoured by investors against a backdrop of economic uncertainty, were shunned halfway through the year in favour of more economically-sensitive areas of the market, such as financials and commodity-related industries. The trust's avoidance of these sectors held back performance over the latter half of the year.
Within healthcare, shares in Novo Nordisk were particularly disappointing after the firm announced pricing challenges in the US and the loss of a large contract for one of its best-selling insulin drugs. Sam Morse is positive on the company's longer-term prospects and has maintained the trust's investment. The growing incidence of diabetes means demand for insulin should remain buoyant over the longer term, while the company also has an exciting pipeline of new products, according to the manager.
Investments in the energy sector, in contrast, contributed positively to the trust's performance. The share price of companies including Royal Dutch Shell and Total improved throughout the year on the back of a rising oil price and an improvement in the prospects for future dividend growth. Please note past performance is not a guide to the future.
Outlook
European companies have delivered little in the way of earnings and dividend growth in recent years, according to Sam Morse. The second half of 2016 saw an end to this cycle and earnings growth is expected to pick-up over the coming years, which could prove supportive of share prices. Some caution is warranted, however, as the potential for more political and economic shocks could cause periods of stock market volatility.
Sam Morse continues to seek companies with good long-term growth prospects, proven business models, strong balance sheets and a track record in cash generation. He favours those he believes can grow their dividends consistently, irrespective of the uncertainties in the wider economic environment.
View the Fidelity European Values plc factsheet
View all Investment Trust articles
You may also be interested in: