In December inflation, as measured by the Retail Prices Index (RPI), rose to 3.1%.
This level of inflation is relatively low, historically, yet it would halve the real value of your savings in 23 years. Furthermore even in the current low interest rate environment, returns on cash are failing to keep pace. A higher rate taxpayer needs an interest rate of 5.2% to maintain the purchasing power of their savings - entirely unachievable today.
It's therefore more important than ever to consider how to protect yourself from the ravages of inflation over the longer term.
Property is affected by inflation
In many people's view property prices haven't really fallen much in the last three years. In fact the Halifax Property Index (seasonally adjusted) is only down 2.91%. However, once you factor in inflation property prices are down 16.12% in real terms over 3 years. On an average property of £228,989 (Source: Rightmove House Price Index) that amounts to £36,913.
Savers are losing the battle against inflation
Sadly savers are bearing the brunt as banks have access to cheap money via the Bank of England's Funding for Lending programme. Since its announcement we have seen a significant drop in the rates offered to savers and many accounts have been withdrawn.
In three years inflation has eroded the value of money by 13.2% (RPI) whilst the average cash account (Moneyfacts Average 90 Notice £5,000) has only returned 3.2%.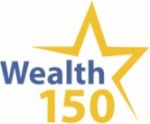 Equity income
Those disillusioned by low interest rates are in many cases deciding to risk their capital in search of higher returns. Over the long-term, shares have offered excellent shelter against inflation, although there are no guarantees. Many companies are able to pass on any rises in costs to the consumer and therefore protect their profit margins. Well managed companies will find ways to increase profits over and above the rate of inflation, and pay increased dividends to investors. If dividends rise, theoretically so should share prices.
Dividend paying shares could therefore offer a growing income, plus the potential for capital growth, and in this way can generate an inflation-beating return. In the last three years the average fund in the equity income sector has grown 24.8% compared to RPI inflation of 13.2% over the same period.
One of my favourite funds in this sector is Artemis Income. Adrian Frost and co-manager Adrian Gosden invest in companies with the cash flow to sustain and grow dividends. They firmly believe that "investing for dividend yield is fundamental, not fashion". The fund currently yields 4.4%(variable and not guaranteed); significantly above inflation.
Key Investor Information Document for Artemis Income
Gold
Gold has historically been a good store of value and protected the investor against inflation. The gold price has risen 50.9% in three years, significantly ahead of inflation. However, the shares of gold mining companies have in recent years lagged behind the gold price and it is difficult to tell whether this will be a long-term trend or whether the correlation will return.
For those prepared to accept the undoubtedly higher risks associated with this area, I believe the Blackrock Gold & General Fund could represent a good choice. According to the manager, Evy Hambro, continued quantitative easing could benefit commodities in the short term, while gold equities could also see a more sustained uptrend if dividend payments increase. This fund invests in both gold and the shares of gold miners. It is important to note gold mining shares are a higher risk investment proposition than buying physical gold.
More on Blackrock Gold & General
Key Investor Information Document for Blackrock Gold & General
Fund managers with inflation in mind
Some fund managers are concerned about inflation at present and are structuring their portfolios accordingly. To do this the fund must be able to diversify and invest in a wide range of assets such as equities, bonds, cash and gold.
One such fund is Troy Trojan - manager Sebastian Lyon believes the actions of Western governments will ultimately end in higher inflation, but does not rule out a spell of deflation beforehand. He has therefore tried to prepare for both eventualities. He believes his equity and bond exposure should help to offset the effects of high inflation. In a deflationary environment, when prices are falling, cash should hold its value better than other assets. Gold, traditionally considered a hedge against inflation, could also provide shelter against deflation.
Key Investor Information Document for Troy Trojan
If you're considering an investment in any of the mentioned funds, please ensure you read the individual Key Investor Information Documents which contain details of the risks involved.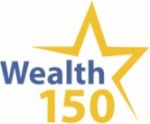 The value of investments can go down in value as well as up, so you could get back less than you invest. It is therefore important that you understand the risks and commitments. This website is not personal advice based on your circumstances. So you can make informed decisions for yourself we aim to provide you with the best information, best service and best prices. If you are unsure about the suitability of an investment please contact us for advice.