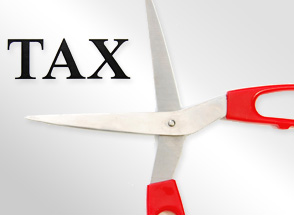 The government offers generous tax breaks to encourage saving and investing, and one of the most popular and accessible are ISAs. Below we give a practical example of how ISAs work, and how you can use them to save tax, but please remember tax rules can change and the value of benefits will depend on your circumstances.
ISAs - the basics
Within ISAs there is no tax to pay on any growth, and no further tax to pay on any income. Any UK resident aged 18 or over (16 for Cash ISAs) can invest. There is no upper age limit and you can withdraw your savings whenever you need.
Each tax year you have an ISA allowance (a tax year runs from 6 April one year to 5 April the next). This tax year you can invest up to £11,280 in an ISA. If you don't use this allowance you cannot roll it over to next year. It's lost forever.
For those wishing to save tax-efficiently on behalf of their children or grandchildren, Junior ISAs offer similar benefits.
Investing for growth
Used every year the ISA allowance allows you to build a significant portfolio of tax-sheltered assets. An investor who had made full use of their ISA allowance every year for the last 10 years would have invested £81,560. To illustrate the tax benefits we have calculated the returns if they had invested in AXA Framlington UK Select Opportunities each year, a fund we highlighted in the Investment Times 10 years ago as a good choice for ISAs and it remains on our Wealth 150 today. The ISA would now be worth £132,556 - a £50,996 increase.
Annual performance of AXA Framlington UK Select Opportunities
Please remember, past performance is not a guide to future returns.
If you had made the same investments outside an ISA and you wanted to sell it today you would face a capital gains tax bill of as much as £14,279 (depending on your tax position). In an ISA there is no tax to pay. You don't even need to declare your ISAs on your tax return, saving you time as well as money. Please remember past performance is not an indication of the returns you might receive in future. These figures are used as an example; the actual amount you would receive depends on your own circumstances and the investment returns achieved. All stock market investments go down in value as well as up to you could get back less than you invest.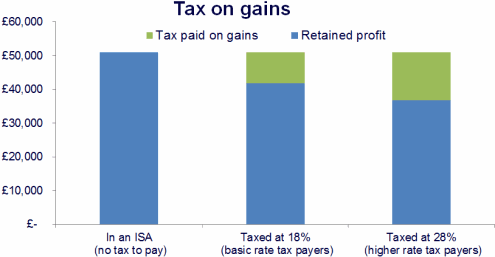 Get expert research on our Wealth 150 funds direct to your inbox.
Register now for free email updates
Investing for income
Using our example above, you might need to start drawing an income from your accumulated capital (for example at retirement). You could switch into a corporate bond fund, many of which currently yield in the region of 6%, variable and not guaranteed. This could generate an income of nearly £8,000 annually, which would be completely free from tax in an ISA.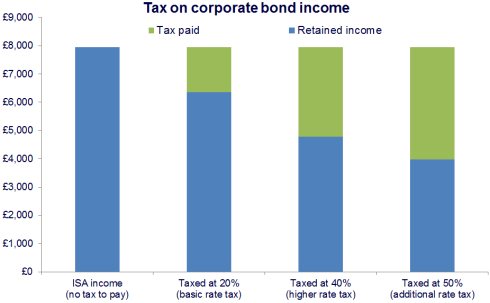 Any income can be drawn every year, and over the course of a typical retirement could equate to hundreds of thousands of pounds of tax-free income. Furthermore, you always have the original capital to draw on should you ever need to, or it can simply be passed to your heirs. Remember the value of investments and the income paid can fall as well as rise, so you could get back less than you invest.
Find out more about the Vantage Stocks & Shares ISA

Find out more about the tax benefits of investing in ISAs, request your free copy of our Investors' Guide to ISAs.
The value of investments can go down in value as well as up, so you could get back less than you invest. It is therefore important that you understand the risks and commitments. This website is not personal advice based on your circumstances. So you can make informed decisions for yourself we aim to provide you with the best information, best service and best prices. If you are unsure about the suitability of an investment please contact us for advice.