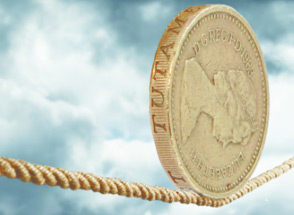 The retail bond market has seen significant growth in the last few years. In principle the idea is a good one. Companies cannot easily borrow from the banks because they lent too much in the last cycle and need to reduce their risk. At the same time, investors need income and cannot get what they need from the UK government bond market. Companies need cash and are willing to pay a fair yield. In return investors receive an agreed level of income and, importantly, should get their capital back at the end of the contract. In theory it should be a win-win situation.
The main attraction of investing in a corporate bond at launch is that if you hold it to maturity, your return is known, i.e. you will receive fixed interest payments and then your capital back when the bond is redeemed. For example Tesco Bank issued a bond with an interest rate of 5% and a redemption date of 2020. An investor who bought £10,000 of bonds at launch will receive interest of £500 a year, and their £10,000 back in 2020.
It is important for investors to be fully aware of the risks before they enter this market – the prospectus will give full details. The main risk is that the issuer will run into difficulties and be unable to repay the capital or honour the interest payments (default risk) - I will come back to this.
A fixed return is attractive, although it is necessary to factor in the impact of inflation. The return might be definitive in pounds and pence, but you can't be sure what this will be worth in real terms. If inflation takes off you might find your capital received back in five years' time has significantly less spending power than today.
Investors should also bear in mind that between issue and redemption, the price of a bond is determined by supply and demand. Should you need or want to sell during this period, you will receive the market price. This is determined by a number of factors, including interest rates and general market sentiment. Should interest rates rise sharply, bond prices will almost certainly fall. Likewise a change in sentiment that saw a return to the market turmoil of 2008 could also see prices fall sharply. For investors wishing to sell, these problems can be compounded by low liquidity - bonds can be difficult to sell when investors stampede for the exit as there is a shortage of willing buyers. If you know you will hold the bond to redemption, this shouldn't be of concern, but if you think you might need the capital beforehand, you need to be aware of these facts.
Returning to default risk, this is ever present. The risk can be reduced by looking for companies with established businesses who will be able to meet obligations even in a tough economic environment. You should research the covenants on the bond issue, these are effectively the promises that the issuer is making to you about certain things such as restrictions and limitations on what they can do and what will happen if these are broken. Stronger covenants give you more security. The flipside of this increased security is that the yields on offer are lower.
Default risk can be mitigated to an extent by diversifying. Buying a number of companies' bonds across a number of different industries will ensure all your eggs are not in one basket. Furthermore if you buy bonds which will mature at different times in the future, you will reduce the risk of locking all your capital away at an unfavourable interest rate. Diversification can be achieved in a single investment by purchasing a corporate bond fund.
Finally - don't just look at new launches - there are thousands of bonds already trading on the market. Unless you are being offered a more attractive opportunity in a new bond issue pass it by, wait for the next one or buy an established bond. Look to see if the new bond is being issued by a company with bonds already in the market, how have these traded and what yield they offer.
There is much to be said for investing in retail corporate bonds, and this is reflected in their popularity. Investors must ensure they do their homework, and consider the consequences should events not turn out the way they expect. Provided they are fully aware of the risks, corporate bonds can be a good source of income in today's low interest rate environment.
This article first appeared in our Investment Times.