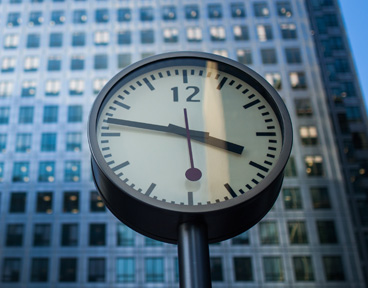 No news or research item is a personal recommendation to deal. All investments can fall as well as rise in value so you could get back less than you invest.
It can take time to build and maintain an investment portfolio. The ongoing process of picking a selection of fund managers with exceptional track records and blending them into a diversified portfolio to weather ever changing market conditions can require attention.
However, many investors simply don't have the time, expertise or desire to manage their own investments and would understandably prefer to leave the day-to-day investment decisions to a team of dedicated experts. For these investors, our Portfolio+ service could provide a convenient solution.
Find out more about Portfolio+
What is Portfolio+?
Our Portfolio+ service allows you to choose from six ready-made, diversified investment portfolios designed by our experts to meet a mix of objectives and attitudes to risk. Whether saving for retirement or investing for a child's future, there's a ready-made portfolio to meet a wide range of objectives. All you need to do is select the portfolio which best matches your investment goal and attitude to risk and then our experts will take care of the day-to-day management of your portfolio.
One of the hallmarks of successful long-term investing is diversification – spreading your money across a range of investments in order to reduce risk. With our ready-made portfolios, our experts invest across a broad mix of assets across a number of countries and regions using our range of multi-manager funds. Since different assets will perform well and poorly at different times, this can help smooth investment returns over the long-term, although there are no guarantees.
Find out more about Portfolio+
Why is rebalancing important?
Over time portfolios can become unbalanced, with larger weightings in investments that have performed well. This can alter the level of risk being taken. Selling a little of what has done well and reinvesting elsewhere can help keep the portfolio on track to achieve its objectives. This is called rebalancing.
When you invest in one of our ready-made portfolios, our experts will rebalance the portfolio twice a year to make sure it remains on its original track. This offers a simple solution and could offer you peace of mind that your portfolio is pointing in the right direction.
However, it's important to remember that even with experts managing the investments within the portfolio, the value can fall as well as rise, so you could get back less than you invest. You'll also need to regularly review your portfolio to ensure it continues to meet your needs.
Find out more about Portfolio+
How much does this service cost?
There is no additional charge for Portfolio+. Investors pay an ongoing fee for the underlying Multi-Manager funds and our standard platform charge of up to 0.45% a year.
Find out more about the charges for Portfolio+
The Multi-Manager funds we use in Portfolio+ have ongoing yearly fund charges of between 1.27% and 1.49%. We believe the convenience, diversification and layers of active, expert management justify the additional cost of a multi-manager approach. Our team of portfolio managers and investment analysts monitor the underlying funds (currently up to 40 in each) that make up our portfolios on a daily basis.
Find out more about Portfolio+
How do I invest in a ready-made portfolio?
The minimum investment in any of the portfolios is just £1,000. If you are happy making your own investment decisions and want to set up an account using one of our ready-made portfolios it takes less than ten minutes.
Please ensure you have read and understand our Terms & Conditions (including Tariff of Charges) and Key Features before you apply.
This article is not personal advice – if you are unsure about the suitability of an investment please contact us for advice. The HL Multi-Manager funds are managed by our sister company HL Fund Managers.
You may also be interested in: