Russell Wright 14 November 2017
No news or research item is a personal recommendation to deal. All investments can fall as well as rise in value so you could get back less than you invest.
Pension freedoms made drawdown more accessible for thousands of retirees.
It has also become much easier for people to transfer existing drawdown plans online, with more being transferred electronically, without the need for extra paperwork.
Find out more about transferring a drawdown plan
Last week we spoke to William Draper from Burton, to find out how he's finding managing his drawdown account since transferring to Hargreaves Lansdown.
Main reasons Mr Draper chose Hargreaves Lansdown
A friend recommended HL to me
HL offered me more control over my pension (including having an online account)
I found the information I received about drawdown very helpful
"I ran my own publicity and marketing business until I retired so I couldn't rely on an employer to sort my pension out for me.
Taking advice was the normal thing to do when I took out my pension. But I'd outgrown the advice on offer some time ago. Even my adviser said I think you can do this on your own now.
So, by this point, I was paying fees for an adviser I no longer needed and a pension provider who was so unremarkable I can barely remember their name!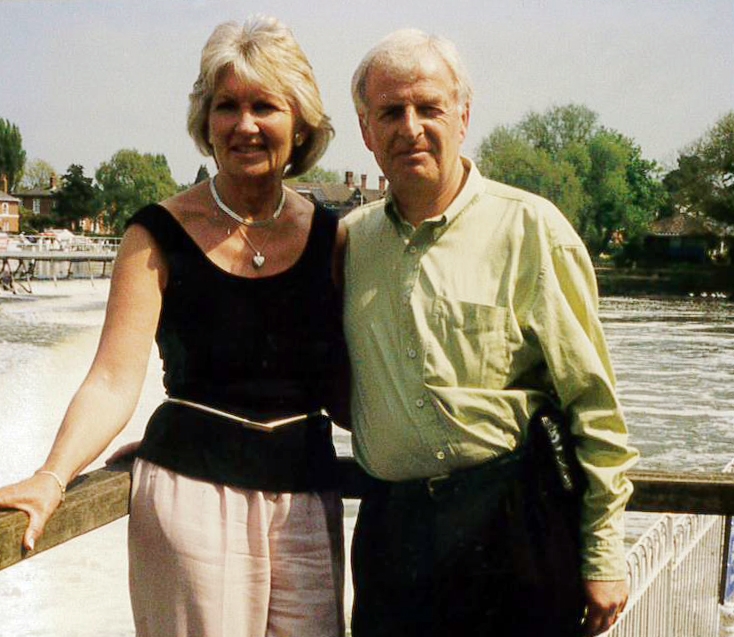 I transferred last year and haven't looked back since.
I have been using the Wealth 150 to help build a diversified portfolio of investments from around the world. I'm currently drawing a small amount of income from my pension. I've found the right balance between saving funds for the future, spending enough to enjoy my retirement and helping my seven grandchildren. All whilst not paying more tax than I need to.
Managing my income independently gives me the flexibility I need to achieve that balance.
Hargreaves Lansdown has been really helpful. There hasn't been a question they've been unable to answer. It's definitely proved to be worthwhile moving from my previous provider."
Find out more about transferring a drawdown plan
Take control of your retirement funds
We think you should only pay for the advice you want and need. Some providers still make you take advice before moving funds into drawdown. This can be useful if you need help making decisions about investments and income. But if you, like Mr Draper, feel you want to make your own decisions, paying for advice can be unnecessary.
We've offered drawdown with and without advice for over a decade, and now more than 37,000 people choose to manage their funds with us.
97%* of clients who transferred to us last year said we offered them more control over their drawdown funds.
Drawdown in the Hargreaves Lansdown Vantage SIPP (Self Invested Personal Pension) is offered without personal advice, for those happy to make their own investment choices. If you need advice, we can help with this for an additional charge. If you currently receive advice for your drawdown plan, this would stop if you transferred to Hargreaves Lansdown unless agreed separately.
Before transferring a pension, please ensure you will not incur excessive exit fees and that the transfer will result in at least comparable benefits. Pensions are usually transferred as cash so your pension pot will miss any stock market rises or falls for a period.
Please remember that all investments fall as well as rise in value, so you could get back less than you invest. Tax rules change and benefits depend on individual circumstances.
Find out more about transferring a drawdown plan
The government provides a free and impartial service to help you understand your retirement options – more on Pension Wise.
This article is not personal advice. We offer a range of information and support to help you plan your own finances. We also have an award-winning team of Financial Advisers who can help you achieve your goals. Our flexible approach means you only pay for the advice you need.
Drawdown is a higher risk option than an annuity. You control where your pension is invested and how much income you draw, and should review this regularly. Your pension remains invested and its value can fall or rise depending on investment performance. Your income is not secure and it could reduce, or even run out, if investments don't perform as you hoped, you withdraw too much or you live longer than expected.
If you have any questions about transferring or drawdown with Hargreaves Lansdown, please call our Bristol-based Retirement Helpdesk on 0117 980 9940 (Monday to Thursday 8am-7pm, Friday 8am-6pm and Saturday 9:30am-12:30pm). They will be happy to help.
Find out more about transferring a drawdown plan
*Drawdown: why did you transfer survey, September 2017, 125 respondents.