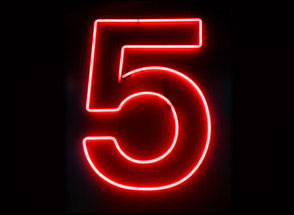 The Chancellor could target pension tax relief next Wednesday. Anyone thinking of making a pension contribution would be wise to do it before 5 December, as we explained in an article last week.
But this isn't the first time we've heard such speculation. Is anything different this time? Here are five reasons why I believe the Chancellor will target tax relief next week.
1. The economy has disappointed
Public sector net debt was £1,068 billion at the end of October 2012, equivalent to 67.9% of GDP. If financial sector interventions, such as the part nationalisations of RBS and Lloyds are included, the debt was £2,166.2 billion - a staggering 137.5% of GDP. The Office for Budget Responsibility predicts we will borrow a further £120 billion in 2012/13.
For a long time politicians have talked about economic growth being the answer to solving the country's debt problems. However, the government is starting to realise it can no longer rely on economic growth to plug the gap. Instead it might have to raise taxes and reduce government spending.
2. Increased political pressure
There's more pressure on the Conservatives to make changes than ever before. Labour's Shadow Pensions Minister, Gregg McClymont, has been vocal in asking why wealthier people are given this tax break. The Liberal Democrats, including Pensions Minister Steve Webb, have also made no secret of their dislike of higher rate pension tax relief. At a recent party conference Nick Clegg talked of a 'legitimate debate' to be had about its cost.
3. Liberal Democrats hold more bargaining power
The Conservatives are pushing ahead with their benefit reforms, but the Liberal Democrats are demanding some form of higher taxation on the wealthy in return. To maintain relations within the coalition, something has to give.
4. Other tax rises look unlikely
If tax rises appear inevitable, what options does the Chancellor have? The Liberal Democrats are keen for a mansion tax, but David Cameron has already said this will not happen. The top rate of income tax is already set to fall from 50% to 45% in April, so the Chancellor's options are limited.
5. Auto-enrolment
One of the key arguments against cutting pension allowances is it limits the options of people who want to catch up with big contributions later in life. However, the government can argue the new auto-enrolment legislation (which will see millions of workers automatically making pension contributions) should remove the need to catch up - as people will start saving at a younger age and hopefully save more.
How might tax relief be cut?
We don't know if any changes will be made but if they are, the most likely outcome in my opinion is a fall in the pension annual allowance. This limits the total that can be paid in to pensions each year and is currently £50,000. A cut to £40,000 could save an estimated £600 million a year. A cut to £30,000 could save £1.8 billion a year.
A more controversial option could be to abolish higher rate tax relief altogether. 40% and 50% taxpayers would receive just 20% tax relief on their pension contributions. At present, a £10,000 pension contribution effectively costs a 40% taxpayer as little as £6,000 and a 50% taxpayer as little as £5,000. If higher rate tax relief is removed, the cost would rise to £8,000. See our tax relief calculator for details.
Any changes are most likely to be made at the end of the tax year, but they could be announced with immediate effect - it's happened before and I wouldn't bet against it happening again.
Therefore, if you're a higher rate taxpayer or planning contributions in excess of £30,000, it might be prudent to act before the Chancellor makes his statement on 5 December.
It's not too late to make a pension contribution
You still have time to top up your SIPP or start a Vantage SIPP with a contribution before 5 December. You can apply online or by phone with your debit card and it should only take a few minutes.
You will benefit from low costs, award-winning service and control of your investment decisions. Before applying please read the Key Features (including the Contribution Checklist) and Terms & Conditions.
Remember, a pension is for your retirement. You cannot usually access the money until at least age 55, when you can normally take up to 25% as a tax-free lump sum and a taxable income from the rest.
Make a contribution to the Vantage SIPP now
You do not have long to act. If you're unsure where to invest you can leave the contribution as cash and decide later, see our SIPP investment ideas or invest in one of our fixed-rate cash offers and receive up to 2% p.a. tax-free interest. Remember, investments fall as well as rise in value so you could get back less than you invest.
The value of investments can go down in value as well as up, so you could get back less than you invest. It is therefore important that you understand the risks and commitments. This website is not personal advice based on your circumstances. So you can make informed decisions for yourself we aim to provide you with the best information, best service and best prices. If you are unsure about the suitability of an investment please contact us for advice.