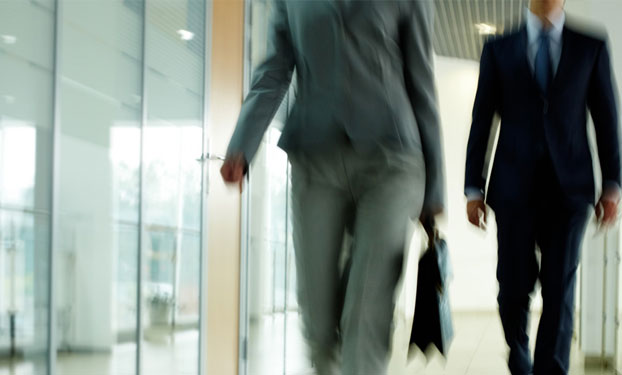 Dominic Rowles 14 August 2017
No news or research item is a personal recommendation to deal. All investments can fall as well as rise in value so you could get back less than you invest.
NAV total return of 28.7%, compared to 23.9% for the trust's benchmark
Share price total return of 32.7% as discount narrowed throughout the year
Proposed total annual dividend of 18p per share, a year-on-year increase of 20%
Market continues to generate exciting new opportunities, in the manager's view
Smaller companies comprise some of the most dynamic and creative businesses in the world. Many are not widely researched and this opens up the potential for eagle-eyed investors to spot hidden gems. We view their long term prospects positively, however they are more risky than their larger counterparts.
Neil Hermon, manager of Henderson Smaller Companies Investment Trust, has delivered excellent returns for investors since taking over management of the trust in November 2002, although this is not a guide to future performance. He aims to invest in companies that demonstrate consistent earnings growth ahead of market expectations with experienced management teams, and whose shares can be purchased at reasonable valuations. Although the trust invests primarily in the shares of UK-listed companies, approximately 4.3% of the trust is currently invested overseas.
Past performance is not a guide to future returns. Source: Lipper IM to 31/07/2017.
Gearing (borrowing to invest) and derivatives can be used if the Board considers it appropriate, which adds risk. The trust also carries a performance fee. Potential investors should ensure they are comfortable with the risks, details of which can be found in the latest annual reports & accounts along with the charging structure.
Portfolio review
The trust delivered an attractive NAV total return of 28.7% over the year, outperforming its benchmark by 4.8%. The manager has now outperformed the benchmark for 13 of his 14 year tenure although there are no guarantees that this will continue.
The strongest contributor to performance was NMC Health, a Middle-Eastern healthcare company which has grown strongly after successfully acquiring other businesses and the construction of new facilities. Growth could be set to continue, driven by a lack of state-funded healthcare and the roll-out of mandatory health insurance in the region. Melrose Industries, a company that specialises in buying underperforming engineering businesses and reversing their fortunes, also performed well after indications that underlying business Nortek is progressing ahead of schedule.
The market continues to generate exciting new opportunities, in the manager's view. New investments include Burford Capital, a company that funds legal cases in exchange for a share of the settlement, and Avon Rubber, which provides specialised equipment to the defence and dairy markets. Carpet retailer Carpetright and estate agent LSL Property Services were sold from the portfolio.
Outlook
In the UK, increased political uncertainty, low wage growth and inflation could damage consumer confidence and in turn this could cause consumer spending to fall. Further afield in the US and Europe, economic conditions seem to be improving, in the manager's view.
The manager is optimistic about a possible increase in merger and acquisition activity as low interest rates on borrowing and low returns on cash deposits incentivise companies to invest, rather than hoard cash. Innovative smaller companies are often sought-after takeover targets for larger businesses in the same industry.
According to the manager, smaller companies are in a stronger position than they were before the financial crisis, as evidenced by their more robust balance sheets and growing dividends. These features could ultimately support rising share prices, although there are no guarantees.
View the Henderson Smaller Companies Investment Trust PLC factsheet