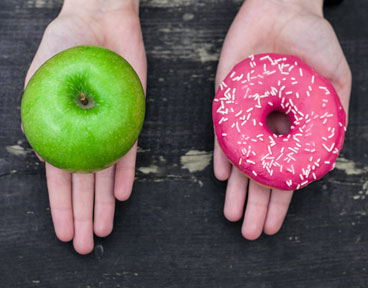 No news or research item is a personal recommendation to deal. All investments can fall as well as rise in value so you could get back less than you invest.
Tracker funds offer a convenient and low-cost way to gain exposure to a broad range of shares or bonds. They aim to track the performance of a particular market index, such as the FTSE 100 in the UK or S&P 500 in the US.
Tracker funds are 'passively' managed, as they simply aim to replicate the make-up of the index they are tracking. This is in contrast to an 'actively-managed' fund, when the manager will typically select just a few investments from the index with the aim of beating the index return over the long-term.
Tracker funds can be a great way to get started, quickly invest in a particular country or region, or form the building blocks of a portfolio. Other investments, including actively-managed funds, can be added with the aim of boosting returns, generating a higher income, or reducing risk, depending on your objectives.
So, what should you consider when thinking about an investment in a tracker fund?
The index
No recommendation
No news or research item is a personal recommendation to deal. All investments can fall as well as rise in value so you could get back less than you invest.
The most important consideration is which index to track, and whether this meets your objectives. We generally feel broader, more diversified indices are better and have wider appeal.
An investor who seeks passive exposure to the UK stock market, for example, has three options.
FTSE 100 – the largest 100 companies in the UK
FTSE 250 – the next 250 largest companies (medium-sized businesses, or 'mid-caps')
FTSE All Share – includes all those above plus around 300 smaller companies
The FTSE 100 is perhaps the best-known of these, but the index tends to be dominated by multi-national companies whose fortunes are not really tied to the UK economy. Indeed, around three quarters of the revenue earned by FTSE 100 companies comes from overseas.
The FTSE All Share in contrast is a much broader index. It provides exposure to companies of all sizes and across a broad range of industries. It is arguably a better barometer for the UK economy and is more likely to be considered by investors who specifically seek exposure to UK-focused companies.
The choice of index is arguably more important for overseas markets, where investors are likely to be less familiar with the index options available. In the Asia Pacific region, for instance, the FTSE AW Developed Asia ex. Japan Index provides exposure to Australia, Hong Kong, New Zealand and Singapore. The FTSE World Asia Pacific ex. Japan Index provides exposure to Korea, Malaysia, Taiwan and Thailand, in addition to the four countries mentioned previously. We feel the latter index is therefore a better choice for investors seeking broad exposure to the Asia Pacific region.
The charges
Almost as important as the choice of index are the fund's charges. Costs are often the biggest factor in determining tracker fund performance. Over time costs gradually reduce a fund's performance and the higher the costs the greater the drag will be.
Over longer time periods higher charges have an increasing impact. This is why we have negotiated hard with fund managers to obtain the lowest possible charges for our clients on some of our favourite tracker funds.
The manager
Even though the managers of tracker funds are not making active decisions to invest in some stocks and exclude others, they each construct their funds in slightly different ways. It is therefore beneficial, in our view, to consider a range of tracker fund providers and select the best one in each area.
In addition to the index and the charges, the main considerations from this point of view are the method used to replicate the index, and if the manager engages in stock lending.
Our favourite tracker funds
The index a fund aims to track, its charges, and details of the replication method and approach to stock lending are available on our website. However, we have also aimed to take much of the hard work out of selecting a tracker fund by highlighting our favourites on the Wealth 150+. The Wealth 150+ Trackers all go through a rigorous research process that considers all of the above. Our analysis also aims to identify which funds have tracked their index closely in the past and, importantly, are well-placed to track accurately in future.
Below I have highlighted what we believe are the best tracker funds for exposure to all the major global stock markets and bond markets. In addition to the annual fund charge the Vantage charge of up to 0.45% per annum also applies.
Asia Pacific & Emerging Markets
Corporate & Government Bonds
Europe
Global
Japan
North America
UK
This article and our Wealth 150+ tracker funds are not personal advice. If you are unsure of the suitability of any investment for your circumstances please contact us for advice. All investments can fall as well as rise in value so you could get back less than you invest.
You may also be interested in: