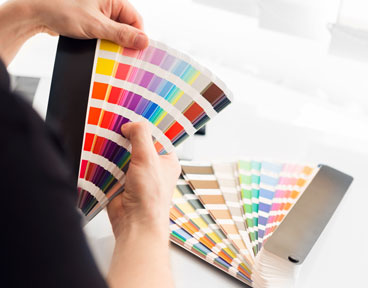 No news or research item is a personal recommendation to deal. All investments can fall as well as rise in value so you could get back less than you invest.
The new Lifetime ISA offers investors aged under 40 the chance to put away up to £4,000 each year, and receive a 25% government bonus worth up to £1,000. Any Lifetime ISA savings can be accessed penalty-free from the age of 60, or be put towards a purchase of a first property. Any other withdrawals are usually subject to a 25% government penalty meaning you could get back less than you put in.
Find out more about Lifetime ISAs
One of the key questions we are often asked is how to choose investments for a Lifetime ISA. So here is a quick guide to help you make your own decisions, but please note this article isn't personal advice. If you are at all unsure of the suitability of an investment for your circumstances please contact us for advice.
Saving for less than five years? Cash is king
If you're saving to buy a property, and plan to buy in the next five years, then cash may be the best option. That's because investments should generally be held with a minimum time horizon of five years.
You can hold cash in our Lifetime ISA, and there are no charges to hold cash, but please note you won't earn any interest. Please also remember that a Lifetime ISA must be open for at least 12 months before any bonus can be put towards a property purchase, so if you do plan to buy a property in the near future, it could be worth getting your Lifetime ISA open as soon as you can.
Saving for five to 10 years? Consider cautious investments
If you're considering saving for between five and 10 years, then we'd suggest considering more conservatively-managed investments which can offer a good potential return, but with less volatility than investing purely in the stock market, although like all investments they will fall as well as rise in value, so you could still make a loss. Our experts have highlighted three funds which could fit the bill:
HL Multi-Manager Strategic Assets – A well-balanced fund run by our team of experts with exposure to shares, bonds and cash.
Pyrford Global Total Return – Focuses on delivering attractive long-term growth with less volatility than the stock market.
Newton Real Return – One of our favourite total return funds, which aims to dampen the volatility of markets by investing in a range of assets.
Saving for over 10 years? Consider taking more risk in search of higher returns
If you're saving for over 10 years, either because a house purchase is still a long way off, or you are saving for later life, then you could consider taking a more adventurous approach in search of higher returns depending on your own attitude to risk. The three funds below invest exclusively in the stock market, which historically has delivered better long-term returns than cash and other low risk investments, but with greater short term volatility. Remember, past performance is not a guide to the future:
HL Multi-Manager Special Situations – Our favourite fund managers from across the globe in a single convenient investment.
Woodford Equity Income – Run by renowned investor Neil Woodford, this fund provides a way to tap into the dividends generated by high quality businesses.
Schroder Small Cap Discovery – Run by an experienced manager investing in some of the most exciting opportunities in high growth but higher risk areas of the world.
Before investing in any of the funds listed please ensure you read the fund's Key Investor Information Document (KIID) or fund Key Features to make sure you are aware of the risks and fund charges.
Open a Lifetime ISA and you could win £20,000
Open a Lifetime ISA with Hargreaves Lansdown and you'll be entered into a prize draw to win £20,000 (terms apply). You can start saving in our Lifetime ISA with as little as £100, or £25 per month, so why not get started now? Prize draw terms & conditions.
You can open an HL Lifetime ISA with a debit card, either over the telephone or online. We've made the process as simple as possible. If you are happy making your own investment decisions and want to apply for an HL Lifetime ISA it should take no more than five minutes. Please ensure you read and understand our Terms & Conditions (including Tariff of Charges) and Key Features before you apply. You can also find out more about the HL Lifetime ISA before applying.
If you have any questions about Lifetime ISAs please do not hesitate to call us on 0117 900 9000, alternatively you can email us.
The HL Multi-Manager funds are managed by our sister company Hargreaves Lansdown Fund Managers Ltd.
You may also be interested in: