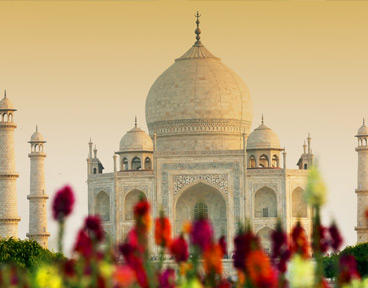 No news or research item is a personal recommendation to deal. All investments can fall as well as rise in value so you could get back less than you invest.
On the eve of independence in 1947, Jawaharlal Nehru, India's first Prime Minister, spoke of the country's tryst with destiny. The vast and diverse nation was set on the path of democracy and development. Nehru aimed to fight poverty and build a prosperous and progressive economy, but India's people had a long road ahead of them.
Seventy years later and the country has made remarkable progress, though there have been significant bumps in the road. Widespread corruption, wealth inequality, weak education and healthcare systems, and a chronic lack of infrastructure investment are just some of the handicaps India is in the process of overcoming.
While challenges remain, India is fast becoming one of the world's most important economic stories. Its population is forecast to reach 1.7bn by 2050, on course to become the world's most-populous country.
No recommendation
No news or research item is a personal recommendation to deal. All investments can fall as well as rise in value so you could get back less than you invest.
Fortunately, as the population has grown so has India's productivity and prosperity, with economic output per head and average incomes rising steadily.
The dawn of a new era
Narendra Modi's election as Prime Minister in 2014 heralded a new era for India. A great effort has been made to reduce the costs of doing business, create an investment-friendly environment, and lift millions out of poverty.
Modi recently made one of his most controversial moves. In an effort to crack down on corruption and tax avoidance, 86% of the country's currency was removed from circulation. This is expected to help the country's transition into a modern-day economy, with consumers and businesses set to start using banks and digital payments.
The most recent budget included tax cuts for small businesses and individuals on lower incomes, and increased spending for rural development and infrastructure.
Historically, India has been known for its complicated and fragmented tax system. This has deterred businesses from growing out of their home states and means they are often smaller than their global rivals. Parliament recently approved a bill that will pave the way for a single national tax on goods and services. The benefits are expected to be huge and far-reaching. Not only should it increase central government tax revenues, but also lower company logistics costs and improve efficiency.
Companies are also poised to benefit from a transition in India's consumption habits. Competition in the telecommunications sector, for example, has reduced prices and encouraged the proliferation of mobile data usage. India is home to the second-largest number of internet users, 76% of which access the internet through mobile devices. Consumers are increasingly taking advantage of new ways to purchase their goods and services and, alongside a growing middle class, consumer spending should grow over the long term.
Our favourite way to invest
In our view, the prospects look promising, though implementing economic and political reform will take time and a long time horizon is therefore essential in this higher risk area. We feel investors seeking exposure to India's growth potential are best placed with a proven stock picker.
Avinash Vazirani currently runs the Jupiter India Fund. He searches for companies he believes have strong growth prospects, but have been overlooked by other investors. His approach has met with considerable success over his 20-year career, and this fund has delivered growth of 170% since launch in 2008, compared with just 80% for the FTSE India Index. Remember past performance isn't a reliable indicator of future returns.
The manager believes the government's bold and decisive measures are positive for India's long-term development. While there will be some short-term uncertainty, he feels removing cash from the economy and implementing tax reform will allow many companies to increase profits. Banks, for example, could benefit as more people open accounts. Investments in ICICI Prudential Life Insurance and State Bank of India have recently been increased.
The fund has tended to hold a bias towards higher-risk small and medium-sized companies, which we believe has added value over time. This positioning differentiates the fund from many of its peers that tend to be concentrated in some of India's largest companies. Overall, we view this fund as a superior choice for gaining pure exposure to the Indian market.
While the longer-term prospects look promising, the fund can fall as well as rise in value so investors could get back less than they invest.
You may also be interested in: