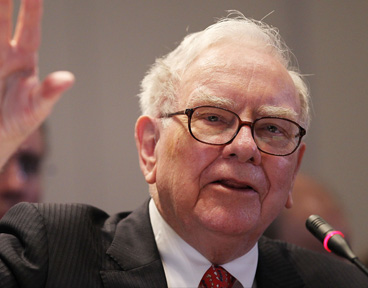 No news or research item is a personal recommendation to deal. All investments can fall as well as rise in value so you could get back less than you invest.
Warren Buffett is probably the world's most famous investor, and currently the 3rd richest man in the world, with an estimated fortune of $60.8bn.
It would be logical to think that to use his investment strategies would require a significant amount of capital, but anyone can apply Warren Buffett's principles and hopefully grow their wealth over the long term. Why not start with this year's ISA? Below we look at three ideas to invest like Warren Buffett.
As the end of the tax year fast approaches (5 April), many investors will be making the most of the generous ISA tax benefits by opening or topping up an ISA. If you're looking to invest this year's ISA, below we look at three ideas to invest like Warren Buffett.
Find out more about the Vantage ISA
No recommendation
No news or research item is a personal recommendation to deal. All investments can fall as well as rise in value so you could get back less than you invest.
1. "Our favourite holding period is forever."
This is one of Warren Buffett's most famous quotes. He says if you wouldn't feel comfortable owning a company's shares for ten years, you shouldn't own them for ten minutes. This has led Buffett towards companies he labels as "inevitables" - those with extraordinary longevity and dominant market positions that could allow them to generate attractive returns for shareholders year after year.
Given the volatility of equity returns, we believe that it makes sense to view holding shares as a long term proposition. Last June, we asked our Head of Equity Research, Steve Clayton, to give an example of a company with good long-term prospects. He chose Reckitt Benckiser, a global consumer goods giant with a fantastic track record. Reckitt owns well-known brands from Harpic and Cillit Bang, to Finish dishwasher tablets and Strepsils. These are products that consumers buy little and often, with predictable revenues and high margins.
The business generates plenty of cash to fund growth and has a twin strategy of building international reach and acquiring additional brands to add to its portfolio. Existing brands get regular innovations, to keep them fresh in consumers' eyes. Sales have risen from £3.2bn in 2000 to almost £9bn last year, enabling dividends to rise from 25.5p to 139p.
Reckitt Benckiser Group prices, charts and research
A demerger of their pharmaceuticals business means sales, profits and dividends dip down in 2015, but analysts see the underlying progress of the remaining brands continuing unaffected, with sales reaching £10.4bn by 2018 and group profits almost 40% above their 2014, pre-demerger level.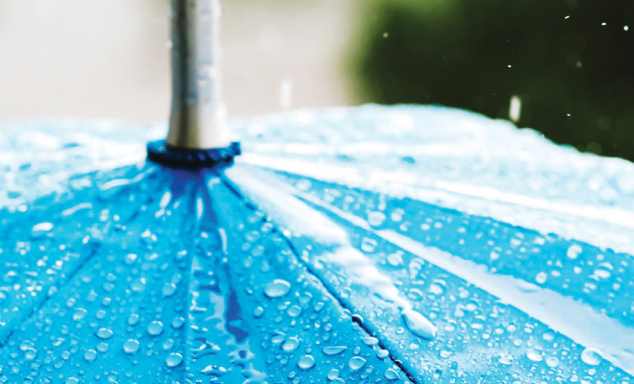 Shelter from tax
Discover more about how ISAs can help you invest for your future and get the most from your money - includes the latest rule changes.

Request your free guide to ISAs
2. "Price is what you pay; value is what you get."
The distinction between price and value is essential for investors. Share prices often deviate from the intrinsic value of a business, as investors are too optimistic or pessimistic. History has shown that buying when valuations are cheap can stack the odds in an investor's favour and yield a greater chance of profit. There are a number of ways of measuring value - we carry out detailed statistical analysis in order to identify which markets and sectors currently look undervalued.
Our analysis currently suggests emerging markets look attractively valued. These economies have grabbed the headlines for all the wrong reasons in recent years, as investors have fretted over slowing economic growth in China and how this might affect other emerging markets.
China's slowing growth is part of its transition towards an economy more reliant on domestic consumption than on infrastructure investment and exporting goods to the West. This is a long-term story though and the transition will be gradual. Additionally, the demographics of other emerging market countries also looks favourable. Many have young, growing populations and as wages and disposable incomes grow, consumers have been willing to spend as they strive for higher living standards.
We remain positive on the prospects for emerging markets and believe that for investors able to tolerate the inevitable ups and downs of this higher risk region, current valuations could present an attractive long-term opportunity.
For broad and diversified exposure to the emerging world, the HL Multi-Manager Asia & Emerging Markets fund could be considered. Around 19% is currently invested in Hong Kong/China, while it also provides exposure to developing nations, such as India and Brazil. The investments are selected by our in-house research team; choosing what they believe to be the best funds in the region. The fund is managed by our sister company Hargreaves Lansdown Fund Managers. As it has an additional layer of management, the charges to invest in a multi-manager fund are higher than holding individual funds.
Find out more about HL Multi-Manager Asia & Emerging Markets, its risks, and how to invest
HL Multi-Manager Asia & Emerging Markets Key Features
Find out more about the benefits of ISAs
3. "Locking into that observed propensity for wonderful businesses to compound wealth for their owners is at the heart of our approach."
The above quote isn't from Warren Buffett - it's from Nick Train, a UK fund manager who has a proven track record of putting Warren Buffett's principles into action. His Lindsell Train Global Equity Fund is based on Buffett's straightforward strategy of buying the undervalued shares of great companies and holding them forever. He and co-manager Michael Lindsell invest in what they regard as exceptional companies, with leading brands, which can increase their profits and cash-flows well into the future. The fund is concentrated at just 25-30 holdings, and maintains extremely low levels of turnover.
Last year they bought shares in PepsiCo, the world's biggest snacks and second largest soft drinks business. The company benefits from significant overseas exposure with 31% of revenues from emerging markets, where consumption is currently very low. Pepsi has increased its dividend every year for the past 43 years, at an 11% annualised rate over the period.
The fund's concentrated nature increases risk, and like all investments will fall as well as rise in value, so investors could get back less than the amount invested. Nick Train is one of the best stock pickers we know, and we believe the fund represents a superb choice. Please note as this is an offshore fund investors are not normally entitled to compensation through the UK Financial Services Compensation Scheme.
Find out more about Lindsell Train Global Equity, its risks, and how to invest
Lindsell Train Global Equity Key Investor Information Document
How to open or top up a Stocks & Shares ISA in under five minutes
There's only six days to open or top up an ISA before the end of the tax year (5 April). Most of our clients open or top up their ISAs with a debit card, either over the telephone or online. We've made the process as simple as possible. You can also find out more about the Vantage Stocks & Shares ISA before applying
If you are happy making your own investment decisions and want to apply for your ISA it should take no more than five minutes. Please ensure you read and understand our Terms & Conditions (including Tariff of Charges) and Key Features before you apply.
If you're unsure where or when to invest, you can simply add cash to your ISA to secure your allowance for this tax year and then select investments at a later date. Cash is a stress-free interim solution.
Please remember, all stock market investments can fall in value as well as rise so they should be held for the long term and you could get back less than you invest. Tax rules can change and the value of any tax shelters will depend on your personal circumstances. This article is not personal advice so, if you are unsure about the suitability of an investment, please contact us for advice.
If you have any questions about ISAs please do not hesitate to call us on 0117 900 9000, alternatively you can email us.
The information in this article is not intended to be advice or a recommendation to buy, sell or hold any investment mentioned, nor is it a research recommendation. No view is given as to the present or future value or price of any investment, and investors should form their own view in relation to any proposed investment.