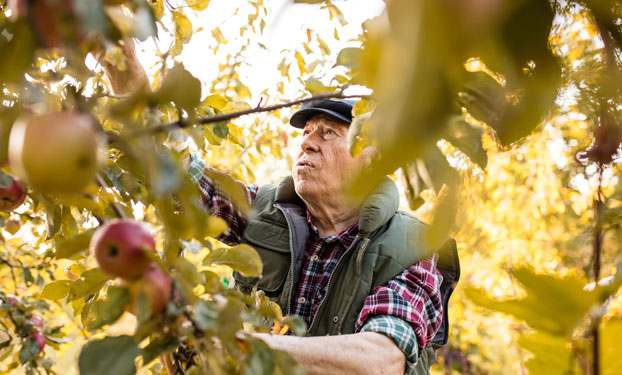 Nathan Long 15 November 2017
No news or research item is a personal recommendation to deal. All investments can fall as well as rise in value so you could get back less than you invest.
Type 'mortgage free' into Google and the search engine's autocomplete feature conjures up a number of poetic rhymes, all suggestions based on what other people are searching for.
At the time of writing, 'Mortgage Free in Three' is the first line at the top of the list. This is a money-saving blog run by a single mother of two children, documenting her attempt to pay off her mortgage in just three years.
Following, is more of what you'd expect.
'Mortgage free wannabe' is second in the list, a term which I imagine describes most of the UK's property owners. After all, who doesn't dream of one day being totally debt free?
Next up is 'mortgage free at 40', and while this might be slightly more realistic for younger borrowers than the aforementioned three years, the reality our research shows is that 58% of those who eventually paid off their mortgage, did so in their 50s.
When we reach this milestone, alongside celebrations driven by our sense of achievement, we are likely to have extra disposable income, with the average monthly mortgage repayment amounting to £633.
What, then, should we do with the cash?
Boost the size of your pension pot
People who choose to re-direct their mortgage re-payments into their pension once they are mortgage free could boost the size of their pot by over £200,000 by the time they reach 65.
| Start saving | Net cost* | Tax relief | Growth | Total Pot at 65 |
| --- | --- | --- | --- | --- |
| Age 50 | £113,940 | £28,485 | £76,122 | £218,548 |
| Age 55 | £75,960 | £18,990 | £30,726 | £125,676 |
| Age 60 | £37,980 | £9,495 | £7,043 | £54,519 |
Figures assume 6% investment growth per year and 0.5% in charges per year
*For a basic rate taxpayer. For higher or top rate taxpayers, the net cost could be even less.
This shows it's never too late to start increasing your pension contributions.
Even starting at age 60 can mean a substantial increase in the size of your pension pot. The example here is based on an assumed rate of growth of 6% but of course investments can go down as well as up and you may not get back what you invest.
Directing that extra £633 into your pension may mean you are able to cover the cost of necessities in later life. For example, £54,519 will currently buy a healthy 65-year old an annual income of £2,924 before tax (based on a single life, level annuity with no guarantee period). This could be enough to cover the £54 weekly grocery shop for the average UK household.
Please remember, annuity rates change and may be higher or lower when you retire. These figures take no account of inflation, which will reduce the amount of goods money can buy in the future.
Tax relief, which is additional money from the government, plays a big part. Over the entire 15-year period, that's an extra £28,485. Here's an example of how tax relief currently works:
You make an £8,000 payment
The government adds £2,000 (automatically claimed and added to your pension) to make a £10,000 contribution
40% taxpayers can claim back up to a further £2,000 through their tax return, reducing the effective cost to as little as £6,000
45% taxpayers can claim back up to a further £2,500 through their tax return, reducing the effective cost to as little as £5,500
The exact benefits depend on individual circumstances and tax rules can change. To receive tax relief, the value of your pension contributions should not exceed your earnings. Other limits may apply.
See how little your pension contribution could cost with our calculator:
Pension tax relief calculator
Use our pension tax relief calculator to find out how much tax relief you could receive on your pension contribution.
* For more details of the Scottish rate of Income Tax please see GOV.UK
Consider using a SIPP
Self Invested Personal Pensions (SIPPs) have transformed retirement saving for around 1.4 million investors.
Could a SIPP help you take control of your pension too?
More investment opportunities – unlike traditional pensions, a SIPP lets you invest almost anywhere. Choose your own shares and/or invest with leading fund management companies.
Manage your pension online – many SIPP providers invest in the latest technology, so you can often manage them online or through a smartphone app.
More control – with a SIPP you manage your own pension. There are many resources available to help you make better decisions, including investment ideas, share tips, and fund research.