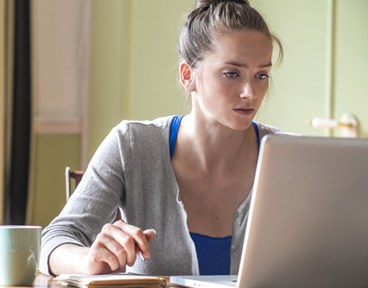 No news or research item is a personal recommendation to deal. All investments can fall as well as rise in value so you could get back less than you invest.
The tax year ends on 5 April so time is running out to make full use of your valuable ISA and SIPP (Self Invested Personal Pension) allowances. For those looking for last-minute investment ideas for this tax year, below I highlight the funds most popular with our clients in March.
Please note the table shows the ten most popular funds bought this month by number of buys (up to 27 March 2017) in alphabetical order. These are provided for your interest, but they are not a guide as to how you should invest.
Investors should consider their own objectives and attitude to risk before making investment decisions. If you are at all unsure of the suitability of an investment for your circumstances, please contact us for advice.
No recommendation
No news or research item is a personal recommendation to deal. All investments can fall as well as rise in value so you could get back less than you invest.
New: CF Woodford Income Focus
One of the most bought funds in March was the new CF Woodford Income Focus fund with clients placing instructions for the fund prior to launch on 12 April. The fund will be managed by Neil Woodford, who our analysis suggests is one of the most skilled managers in the UK with an outstanding career spanning more than three decades. Past performance is not a guide to future returns.
With this fund Neil Woodford's primary aim is to provide investors with a high income that can grow over time but with some potential for capital growth as well. To achieve this he will invest in financially strong companies that he believes can pay, sustain and grow their dividends. The manager also has the flexibility to invest in companies of all sizes, including higher risk smaller companies.
The fund launches soon and investors have until 11 April to purchase the fund at its £1 launch price. We have also a secured an exclusive low ongoing fund charge of just 0.6% per year only available to our clients – investors elsewhere will pay 0.75%. Our charge to hold funds of up to 0.45% p.a. also applies.
More information on the CF Woodford Income Focus fund and how to invest
Equity income: still a firm favourite
With inflation running at 2.3% and expected to move higher during the course of the year, the spending power of cash is declining in real terms. In this environment it's easy to see the appeal of equity income funds, many of which yield in the region of 4% (variable and not a reliable indicator of future income), with the potential for both income and capital to grow. As ever, investors need to remember that stock market investments don't offer the security of cash – they can fall in value and investors could make losses.
Aside from the new launch, three further equity income funds made the top ten. One was Neil Woodford's existing CF Woodford Equity Income Fund, which aims to provide a combination of income and capital growth. To boost growth, part of the portfolio is invested in early-stage companies which pay little (or nothing) in the way of dividends. This means the income is likely to be lower than his new fund, but the capital growth potential is greater – though the addition of these fledgling companies also brings extra risk.
Also popular were the HL Multi-Manager Income & Growth Trust and HL Select UK Shares Fund. The former is a 'one stop shop' of our experts' favourite managers from across the whole UK Equity Income sector. The latter is managed by Steve Clayton and Charlie Huggins who invest in companies they feel can pay attractive and growing dividends while offering potential for some capital growth over the long term. The managers also provide investors with a high level of transparency and insight into their decisions.
More details on the HL Select fund range
Thinking globally
Article 50 has now been triggered by Theresa May, formally starting the UK's exit from the EU. Uncertainty remains over the impact of Brexit on the UK economy, and since last June's referendum overseas investments have become increasingly popular with our clients.
Lindsell Train Global Equity and Fundsmith Equity proved popular. Both funds adopt a simple, tried and tested approach of investing a small number of high quality global businesses which the respective mangers believe will provide good returns over the long-term. Lindsell Train Global Equity features on our Wealth 150+ list due to the managers' longer track record, and the funds lower ongoing charge.
Also popular was the HL Multi-Manager Special Situations Trust. The idea behind the fund is simple – a diversified selection of the most talented fund managers, regardless of where they invest. Managers Roger Clark and Lee Gardhouse meet hundreds of fund managers each year, and use sophisticated quantitative analysis to identify those they think can consistently deliver exceptional returns for investors.
Asia
Asia is a hugely diverse region, home to youthful and increasingly well-educated populations. Domestic consumption is also on the rise as wealthier middle class continues to grow across the region. Despite a strong 2016 we believe valuations still remain depressed and it currently looks attractively valued.
Stewart Investors Asia Pacific Leaders proved popular as our clients sought broad exposure to this exciting but higher-risk region.
Within the region, India is a country undergoing significant changes. Prime Minister Narendra Modi has implemented several major reforms since his election 2014, including tax and currency reforms. India's future growth prospects look promising, and Jupiter India Fund proved popular with our more adventurous clients in March.
US
US President Donald Trump is rarely far from news headlines as he attempts to implement his election promises and policies. He recently suffered a setback with his repeal of 'Obamacare' failing to win support in Congress but he has now turned his attentions to tax and economic reforms. Clients have sought exposure to the US via our favourite low-cost passive option - the Legal & General US Index Fund.
Open your ISA or SIPP in less than five minutes
You can purchase any of the funds above, and over 2,500 others, in the Vantage ISA or SIPP. In addition to any fund charges (which can be found on the funds' factsheets) there is an annual charge which starts at 0.45% and decreases the more you hold.
More on Stocks & Shares ISA charges
Terms & Conditions
(including the Tariff of Charges) and
Key Features
before you apply. If you choose to contribute to a SIPP please ensure you read the contribution checklist contained within the Key Features.
Find out more about the Vantage Stocks & Shares ISA
Find out more about the Vantage SIPP
Please note once held in a SIPP, funds are not usually accessible until age 55 (rising to 57 in 2028). Tax rules can change and any benefits depend on personal circumstances. This article is not personal advice or any recommendation to invest. Our Vantage Service is designed for investors who prefer to make their own investment decisions without personal advice so if you are unsure about the suitability of an investment, please contact us for advice.
If you have any questions please do not hesitate to call us on 0117 900 9000, alternatively you can email us.