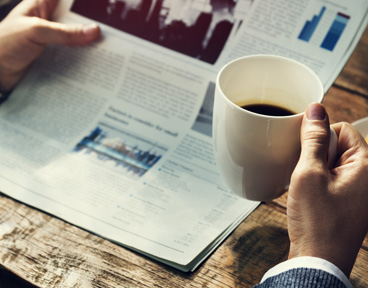 No news or research item is a personal recommendation to deal. All investments can fall as well as rise in value so you could get back less than you invest.
It's said that Albert Einstein once called compound returns the 'eighth wonder of the world'.
In essence it's the classic snowball effect - your capital may be modest when it starts rolling, but given time it could grow significantly.
The concept is simple. If you invest £10,000 and it grows by 5% per year your investment would be worth £10,500 at the end of year one. By the end of year two, your investment would be worth £11,025; you would have benefited from growth on your initial £10,000 investment, and growth on the £500 gained in year one. At the end of year three the investment is worth £11,576, and so on.
Remember the figures in this article are an example, not a projection. In reality markets will fall as well as rise in value - so investors could get back less than they invest.
No recommendation
No news or research item is a personal recommendation to deal. All investments can fall as well as rise in value so you could get back less than you invest.
How can I benefit from compounding?
The key to compound returns is to start investing as soon as you can. The longer your investment is made for, the more potential there is for growth at the end of the investment period.
When ISAs (formerly PEPs) were first introduced, each individual could only contribute a maximum of £2,400 each tax year. This tax year investors can put up to £15,240 in their ISA, and from 6 April the allowance will rise to a generous £20,000, meaning over the next few weeks an investor could shelter £35,240 from the taxman. Tax rules are subject to change and benefits depend on personal circumstances.
Discover our latest ISA investment ideas
The maximum possible contribution to ISAs (and PEPs before them) since they became available in 1987 is over £263,000. If this had been invested in a FTSE All Share Tracker fund, the tax-efficient pot could be worth more than £783,000 today. However, missing the first £2,400 contribution would reduce the value of the pot by over £28,000. Remember past performance is not a guide to future returns.
Find out how compound returns could benefit you using our ISA calculator
The importance of outperformance
The effects of compounding also highlights the importance of choosing investments with the best performance potential. You might think that outperformance of, say 3%, won't lead to a vastly different outcome – but you'd be wrong.
Returning to our 5% example above, after 25 years the investment has grown to £33,864. But if you chose a fund which outperformed the market by just 3% each year, the investment would have grown to £68,485. That's £34,621 more.
Remember this is just an illustration - the growth rate actually achieved will depend on the performances of the investments chosen. Inflation will also reduce the spending power of money over time.
Finding managers who can outperform
At Hargreaves Lansdown, we are passionate about two things in particular – client service and investments. We dedicate considerable effort and resource to finding fund managers we believe can outperform over the long term.
We believe the highest-calibre fund managers share a specific set of skills and attributes. Using sophisticated quantitative analysis, our research team seek to determine the managers who possess the most important skill of all – exceptional stock selection (the ability to select companies time and again that go on to outperform their peers).
This year we would like to bring three managers in particular to our clients' attention – all have track records of outperformance spanning multiple decades and market cycles, though of course there are no guarantees this will continue.
We believe their funds merit serious consideration for this year's ISA or pension contributions.
View our end of tax year investment suggestions
This article is not personal advice. If you are at all unsure of the suitability of an investment for your circumstances please seek advice. Investments will fall as well as rise in value so you could get back less than you invest. Please note once you invest in a pension you cannot gain access to your funds until age 55 (57 from 2028).
You may also be interested in: