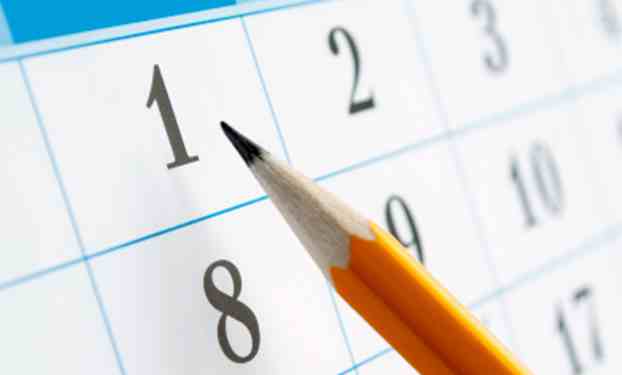 Kate Marshall 8 November 2017
No news or research item is a personal recommendation to deal. All investments can fall as well as rise in value so you could get back less than you invest.
Each month our investment team looks at how investor sentiment towards different regions of the world has changed.
The chart below shows the gradual decline in sentiment towards the UK over the past four years. Apart from a sharp dip last June following the EU referendum, confidence is close to its lowest level.
The UK is now one of the world's most unloved stock markets, according to our research. Uncertainty caused by Brexit and a potential slowdown in consumer spending means many people are cautious in their outlook.
We think this spells opportunity.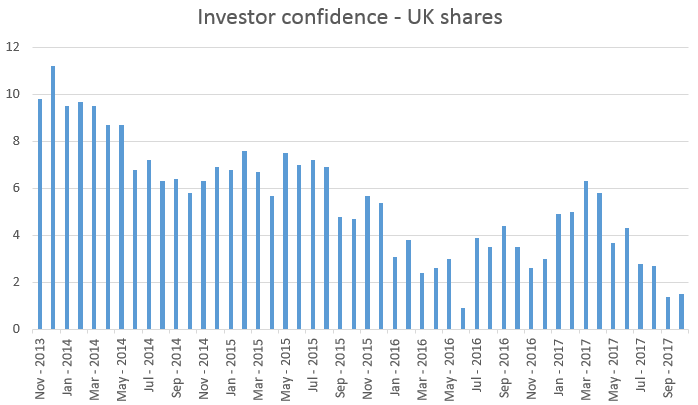 Source: HL, correct at 31/10/2017
The UK has some of the highest standards of corporate governance and we believe many companies have the ability to survive and prosper through any economic and political malaise.
Our stock market is also international in nature, because a lot of companies generate profits overseas as well as on home soil. UK companies also have a long history of rewarding shareholders though regular dividends, while many other countries have only just begun to develop their own dividend-paying cultures.
The home of great investors
Not only that, the UK is home to some exceptional fund managers with great track records of adding value for investors.
Several of our favourite equity income managers are more optimistic in their outlook and have shifted their focus towards more economically sensitive or domestic areas of the UK market.
Oil, mining, financial, and retailing businesses have been shunned by investors in recent years, but some managers think these shares are undervalued when you consider their future growth prospects. Many also offer more attractive yields.
Neil Woodford, manager of the CF Woodford Equity Income and Income Focus funds, thinks the UK economy is far more robust than many suggest. This year he has sold investments in companies with a more international focus, such as British American Tobacco, and focused on those that could benefit from a stronger economy, such as housebuilders and banks.
Ben Whitmore, a natural contrarian and manager of Jupiter Income, also currently finds the most value in areas including banks and companies reliant on consumer spending, such as Marks & Spencer and Tesco.
These sectors may be volatile in the shorter term, but these managers have a long history of identifying areas of value that have later been recognised by other investors, to the benefit of share prices.
15 years of income and growth
We've been celebrating the 15th birthday of one of our flagship funds this month. The HL Multi-Manager Income & Growth Trust, run by our sister company HL Fund Managers Ltd, is a one-stop shop of our favourite equity income funds in a single, convenient investment. We believe this more than justifies the extra costs associated with a multi-manager approach.
You can find out more in our latest equity income report. We also look at two of its underlying holdings in more detail.
Read more: 15 years of HL Multi-Manager Income & Growth
A unique approach to investing bonds
Last month we met Jonathan Platt, manager of the Royal London Corporate Bond Fund. He believes there is currently little value on offer across global bond markets – a view we share.
To overcome this and continue to generate an attractive income for investors, the manager looks for bonds off the beaten track. Different types of corporate bond, for example, can be issued by the same company, but offer dramatically different yields. So why the difference?
Most companies pay a credit agency to rate the bonds they issue, and to be included in a bond index. If they don't, a bond issued by the same company tends to pay a higher yield.
This doesn't necessarily mean the bond is lower quality, but there may be fewer of these bonds in issue, which means they can be more difficult to buy and sell. Investors are given a higher yield to compensate for the extra uncertainty. This is the type of bond Jonathan Platt seeks.
Some of these bonds also have a claim on assets, such as property. So if the company defaults and can't pay the interest due, bondholders have first claim on this property. In this sense, it makes the bond more secure than a more traditional corporate bond.
We like Jonathan Platt's unique perspective on bond markets and willingness to uncover opportunities in overlooked areas. This fund currently yields 3.5%, which makes it one of the highest-yielding its sector, although this is not a reliable indicator of the fund's future income.
Keeping costs down
The New Year will see the introduction of MiFID II – a piece of new legislation that seeks to provide greater protection for investors. Part of this is to ensure that investors can see more clearly the effect of charges on investment returns.
The cost of research carried out by fund management groups is currently passed on to investors. But the new legislation means investment managers will have the option of paying for these costs on investors' behalf.
We recently contacted all investment managers on our platform to encourage them to shoulder these research costs going forwards, which we believe is in the best interest of our clients. Many have already announced they will do so and, in the meantime, we'll continue to campaign for lower fees for investors.