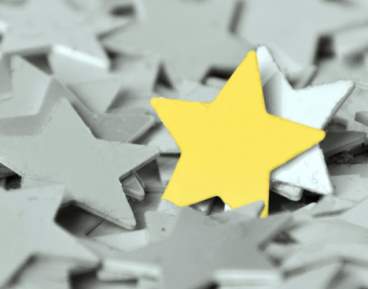 No news or research item is a personal recommendation to deal. All investments can fall as well as rise in value so you could get back less than you invest.
High-calibre fund managers share a specific set of skills and attributes. To identify them it is necessary to consider their track record, whether their success is down to skill or luck, and if their approach is robust enough to endure. Below I outline three steps we take to help identify exceptional fund managers for the Wealth 150+.
We have also highlighted three in particular we believe could make excellent choices for this year's ISA or SIPP (Self Invested Personal Pension).
Experience
From Bill Gates to the Beatles, research has shown that it takes around 10,000 hours of practice, training or preparation to reach the pinnacle of your profession. Even then, to remain at the top you cannot rest on your laurels. You must learn, adapt and keep abreast of relevant developments or trends.
No recommendation
No news or research item is a personal recommendation to deal. All investments can fall as well as rise in value so you could get back less than you invest.
To think about this in the context of fund management, once any training is over it would take at least five years to establish a viable track record. This is based on an eight hour work day and an average of 250 working days in a year.
That said, the unpredictability of financial markets means we prefer to analyse a longer track record, to make sure performance is measured in a variety of environments, including prolonged rises and falls in the market. We tend to look for a track record of at least 7 to 10 years.
Data
Armed with full portfolio information we look in detail at how a fund manager has delivered performance throughout their career. Past performance alone is not a guide to future returns, which is why we drill through the headline numbers to determine what part of the return can be attributed to the types of stocks held, their size, economic sector, and the country; and what can be attributed to the manager's stock picking ability.
Importantly, we assess how these measures have changed over time, which helps us determine the managers capable of making the right calls (skill) and those who have simply been invested in the right areas through luck according to our analysis.
View our end of tax year investment suggestions
Interviews
Quantitative research forms a large part of our analytical tool kit, but interviewing the individuals and teams responsible for managing a fund is equally important. We have interviewed thousands of managers over the years. We expect them to explain how they conduct research, analyse companies and construct their portfolios.
Ultimately we want to assess whether future performance could be exceptional. We want fund managers to learn and develop as their careers progress, but we also like them to have conviction in their approach and the confidence to stay true to their philosophy during tough times.
Fund managers cannot pay to feature on the Wealth 150+. As our clients pay a percentage fee to hold funds in a Vantage Account, we are incentivised solely to identify those we consider the best funds and help clients grow their wealth. In addition, we use the buying power of almost 900,000 clients to negotiate an average saving of 23% on the ongoing charge of these funds. In many cases these discounts are exclusive to our clients.
HL clients investing in Wealth 150+ funds pay on average just 0.62% p.a in ongoing charges. When added to the annual charge of up to 0.45% to hold funds in Vantage, this means you are paying a little over 1% on average to invest in those we consider the best funds in the market, with the UK's number one investment supermarket.
We think that's exceptional value.
More on Stocks & Shares ISA charges
Three outstanding choices
This year we would like to bring three managers in particular to our clients' attention – all have track records of outperformance spanning multiple decades and market cycles, though of course there are no guarantees this will continue.
We believe their funds merit serious consideration for this year's ISA or SIPP contributions.
The value of investments can fall as well as rise, so investors could get back less than they invest. Once held in a SIPP money is not usually accessible until age 55 (57 from 2028).
View our end of tax year investment suggestions
This article is not personal advice. If you are unsure of the suitability of any investment please contact us for advice.
You may also be interested in: