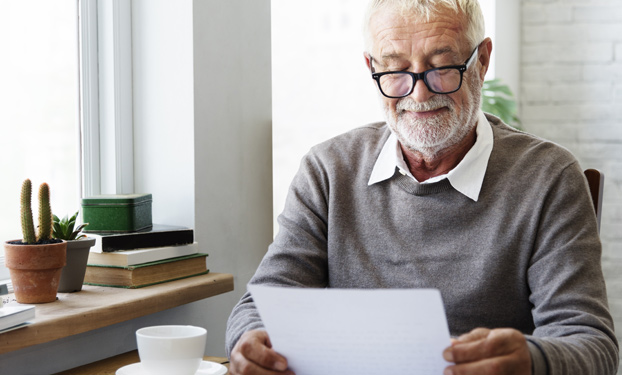 Russell Wright 27 September 2017
No news or research item is a personal recommendation to deal. All investments can fall as well as rise in value so you could get back less than you invest.
Around 80,000 people used £4bn worth of pensions to buy an annuity last year.
An annuity allows you to turn your pension pot into a guaranteed income for life. It's vital you find the best deal because once set up, an annuity can't normally be changed.
Here are three possible ways to increase your annuity income.
1. Shop around for the best quotes
Different annuity providers offer different annuity rates, and it's unlikely your existing pension provider offers the highest possible rate. Unfortunately, many people miss out on a higher income because they simply accept their pension provider's quote without shopping around.
This can cost them thousands of pounds in lost income.
If you're considering buying an annuity, start by checking the income offered by your existing provider and make sure you won't lose any valuable guarantees by moving to a different provider.
Then use our online annuity calculator to see how the best rates on the open market compare. You'll receive guaranteed quotes online within minutes.
Highest and lowest available rates today
| Provider | Annual income on offer |
| --- | --- |
| Legal and General | £5,196.84 |
| Aviva | £4,955.16 |
| Retirement Advantage | £4,955.04 |
| Canada Life | £4,928.28 |
| Hodge Life | £4,889.84 |
Source: HL annuity calculator 27 September 2017. These quotes are based on using a £100,000 pension pot to buy a level single life annuity with no guarantee period, paid monthly in advance. The amount of income you could receive will depend on your circumstances. Annuity quotes are only guaranteed for a limited time. The rates offered change frequently and may go up or down in future.
It is important to consider the options carefully. This includes how much income your spouse or partner could receive after you die and whether you wish to protect your income from inflation.
Compare live annuity quotes now
2. See if you qualify for an enhanced annuity
Enhanced annuities could pay more income based on your health and lifestyle. Supplying this information helps the providers predict how long they will need to pay your income for.
You don't have to be unwell to qualify. In fact, 71% of our individual annuity clients qualified for an enhanced income last year.
Make sure you provide all your details when obtaining annuity quotes. Even details like your height, weight and how much you drink can make a big difference. Remember to include your partner's details if you want them to receive your annuity income when you die. Their details could further increase the income on offer.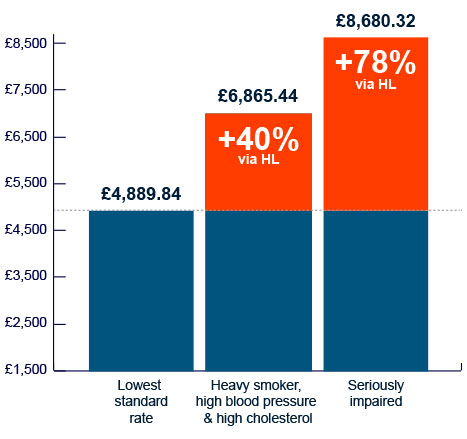 Source: HL annuity calculator 27 September 2017. All quotes are based on a £100,000 pension, single life, level annuity with no guarantee period, paid monthly in advance.
See if you qualify today
3. Track down old pensions
Over the years there's a good chance you've accumulated a few different pensions. Luckily, you can use more than one pension when purchasing an annuity.
There's an estimated £400m lying unclaimed in pensions. If you think you might be missing out on any lost pension savings, it's worth tracking them down. The government's free pension tracing service can help you do so. You can contact them online or on 0345 6002 537. Once you know what pensions you have, you can use our online annuity calculator to compare quotes to compare quotes. If you decide to go ahead, we'll do all the legwork for you.
Before proceeding, please ensure you won't lose any valuable guarantees or incur excessive exit fees.
See how much income you could receive
What help is available?
What you do with your pension is an important decision. Therefore, we strongly recommend you understand your options and check your chosen option is suitable for your circumstances: take appropriate advice or guidance if you are at all unsure.
Pension Wise, the government's pension guidance service, provides a free impartial service to help you understand your options at retirement - more on Pension Wise.
This article is not personal advice. We offer a range of information and support to help you plan your own finances. We also have an award-winning team of Financial Advisers who can help you achieve your goals. Our flexible approach means you only pay for the advice you need.
If you would like to talk to one of our retirement experts about your annuity options please call us on 0117 980 9940 (Monday to Thursday 8am – 7pm, Friday 8am – 6pm and Saturday 9:30am – 12:30pm). They'll be happy to answer your questions and get guaranteed annuity quotes for you over the phone.