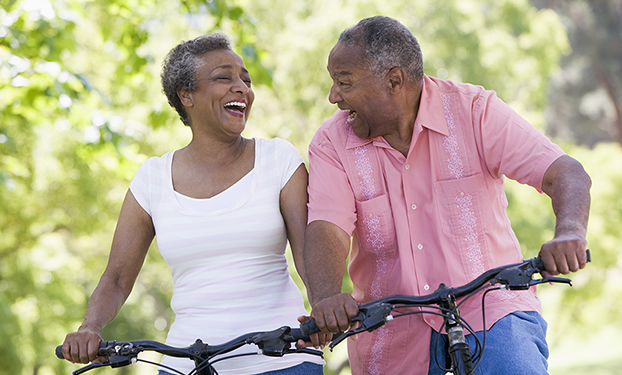 Russell Wright 26 September 2017
No news or research item is a personal recommendation to deal. All investments can fall as well as rise in value so you could get back less than you invest.
The average 65-year-old can now expect to live a further two decades – and very likely more.
Living longer could mean more time (and more money) spent in retirement. With this in mind, our free guide offers ten tips to help you get the most from your pension pot and avoid running out of money.
Our free top ten retirement tips guide
To help you get started, here are five tips that could help you achieve financial security in retirement.
Tip 1. Get a head start and plan your expenses
It's important to work out what your essential costs are, as these are likely to continue into retirement – which could last decades.
Use our free household budget planner to add up what you spend on day-to-day items such as food and utility bills, as well as things like transport and hobbies.
Next consider how your spending might change once you retire, and work out whether you are on track to achieve the income you need to pay for the lifestyle you want in retirement.
Calculating what income your pension might pay can be tricky. To help we've created our
pension calculator
.
Read more: how to reduce your tax bill in retirement
Tip 2. Spring clean all your pensions
An estimated £400m of pension savings laid unclaimed last year, according to the Department for Work and Pensions. So tracing lost pensions could be a fruitful exercise.
It's unlikely you will have only one employer all your life. In fact, on average, we have 11 different employers during our careers, and so could have as many pensions. Keeping track of them all can be challenging, especially if your circumstances change (for example, you change your name or move house).
If you've lost contact with your pension provider or employer, you can trace your lost pension free with the government's pension tracing service.
Read more: five traps hidden in pension rules
Tip 3. Bring your pensions together and make life easier
You may find you have a large collection of investments and pensions by the time you reach retirement. Bringing them together under one roof by transferring to Hargreaves Lansdown could make them simpler to manage.
You'll be able to see the total value of your pensions, ISAs and investments, and how much income they're producing, at any time. You can manage your account online, allowing you to buy and sell investments with ease. You'll need to be happy making your own investment decisions, though you can use our expert views to help.
Before transferring, please check for exit fees and make sure you'll benefit. If you're transferring a pension, please check you won't lose valuable guarantees or benefits. Most providers allow you to transfer ISAs, funds and shares without selling them first. But with pensions the investments are usually sold first and transferred as cash, meaning you'll be out of the market and miss any rises or falls for a period.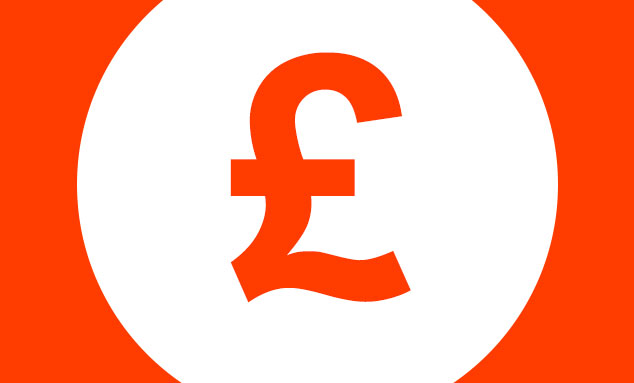 Make more of your existing pensions - now with cash back
Receive cash back when you transfer pensions to the Vantage SIPP - terms apply.

Find out more
Tip 4. Consider all the retirement options available
When the time comes to take money from your pension, you might be surprised by how many options are available. But choice on its own is worthless unless you understand the risks and benefits of each option.
If you're looking for a guaranteed income for life, you can use some or all of your pension to buy a lifetime annuity. Income is secure, but once set up an annuity can't normally be changed. More about annuities.
There are more flexible options, though these carry more risk. These include taking pension income via drawdown or as lump sum payments (known as an Uncrystallised Funds Pension Lump Sum or UFPLS). Both offer the potential of an increasing income and investment growth, though the opposite is also true as investments can fall in value as well as rise, meaning both your capital and income can fall.
Read more: lump sum withdrawals
What you do with your pension is an important decision. We strongly recommend you understand your options and check your chosen option is suitable for your circumstances: take appropriate advice or guidance if you're at all unsure.
Pension Wise, the government's pension guidance service, provides a free impartial service to help you understand your options at retirement – Find out more about Pension Wise
Tip 5. Don't forget about inflation
Inflation can be a stealthy enemy for savers – over time it will reduce the buying power of your income and capital. Even over a short period, inflation can have a long standing impact.
To put this into perspective, a £1,000 investment in September 2010 would need to have grown an average of 2.7% per year just to have kept pace with prices as at September 2016. Try our inflation calculator.
Thankfully there are ways you can increase your income over time. For example, if you decide to buy a lifetime annuity you can choose to build in an annual increase. This increase can either be a fixed amount of say 3% or 5% or it can move in line with inflation. In return you'll need to accept a lower starting income.
If you choose to keep your pension invested, it's possible to beat inflation through investment growth. But there's also the risk you could make a loss. You'll need to monitor your income and investment performance carefully and make adjustments when necessary. Don't forget, you can mix the options to receive a blend of flexible and secure income. This can offer peace of mind.
When deciding whether you need to shelter yourself from the effects of inflation, how long you might live is likely to be an important factor. To see how long your retirement could last, Try our longevity calculator.
Top 10 retirement tips
Our guide explains how to make the most of your pensions and could help you make a robust retirement plan


Download our free guide: Top 10 retirement tips
This article, including our guides and calculators, are not personal advice.
We offer a range of information and support to help you plan your own finances. If you would like personal advice, our award-winning team of Financial Advisers can help you achieve your goals. You only pay for the advice you need. Tax rules change and benefits depend in individual circumstances.
Our Retirement Helpdesk is happy to help if you have any questions about your retirement. Call them on 0117 980 9940 (Monday to Thursday 8am – 7pm, Friday 8am – 6pm and Saturday 9:30am – 12:30pm). They'll be happy to help.