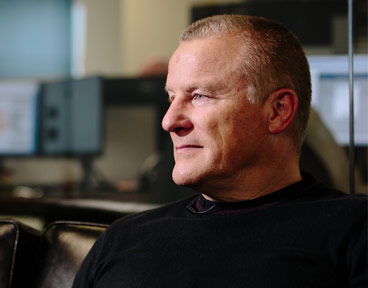 No news or research item is a personal recommendation to deal. All investments can fall as well as rise in value so you could get back less than you invest.
Neil Woodford, one of the UK's most respected and well-known fund managers, has sold his entire position in pharmaceuticals giant GlaxoSmithKline – formerly one of his highest conviction holdings.
He has reinvested the proceeds in a number of domestically focused UK businesses, including Lloyds Banking Group, Barratt Developments and Taylor Wimpey.
These purchases reflect his growing optimism on the UK's economic prospects.
Concerns over Brexit and the UK's upcoming general election have led many investors to avoid the UK in favour of overseas stock markets. We have suggested since the Brexit vote that investors look past short-term political issues and focus on the long-term prospects for UK companies; the potential negative effects of the UK's exit from the European Union have been overestimated, in our view. Neil Woodford's views have recently evolved to reach a similar conclusion.
More information on Neil Woodford's CF Woodford Equity Income Fund
"A well-managed bank with a conservative approach"
His most notable purchase is Lloyds Banking Group. Woodford has not invested in banks since 2003, aside from a brief flirtation with HSBC in 2014. His avoidance of this sector sheltered investors from the worst of stock market falls during the 2008 financial crisis, and was one of the decisions that cemented his reputation as a fund manager with a knack for getting the big calls right.
Ten years on and Lloyds, which was one of his largest investments in 2002, is back on his radar.
Neil Woodford regards the bank as a well-managed retail lender, with a conservative approach to bad-debt management. He also believes the company has the ability to pay a healthy and growing dividend.
Lloyds Banking Group share price, charts and research
A number of other economically-sensitive companies have been added to the portfolio. These include Barratt Developments, Taylor Wimpey, British Land and construction businesses Eurocell and Topps Tiles. Businesses such as these typically see their fortunes ebb and flow with the strength of the economy as they sell goods customers buy when they feel positive about their finances. The fund also features investment in smaller companies, which are higher risk than their larger counterparts.
Reasons for "Glaxit"
These purchases have largely been funded by the sale of GlaxoSmithKline.
Neil Woodford has invested in the healthcare businesses for 15 years but has more recently lost faith in the company's growth prospects. Three of company's four business units are underperforming and the manager has become concerned over the one area that has added value – the division focused on HIV treatments.
As a result he is now concerned about the sustainability of Glaxo's dividend – a key reason for him investing in the stock.
Woodford has long felt shareholder value could be created by splitting Glaxo into smaller, more focused businesses, with "the sum of the parts significantly greater than the whole". However the new chief executive seems keen to keep the company as one entity, and Woodford has given up on hopes of a break-up.
Following this sale, and the subsequent purchases discussed above, Woodford's portfolio is positioned less defensively than it has been for many years, with significantly more exposure to economically-sensitive companies.
More information on Neil Woodford's CF Woodford Equity Income Fund
Our view
Neil Woodford has a long history of making big stock or sector bets, and while these decisions have at times taken a while to come to fruition, they have added significant value for investors over the long term, although this should not be seen as a guide to the future.
We agree with the manager's positive outlook on the UK economy and believe this change in positioning will prove positive for patient long-term investors. All funds will fall in value as well as rise, so investors could get back less than they invest.
More information on Neil Woodford's CF Woodford Equity Income Fund
CF Woodford Equity Income Fund KIID
You may also be interested in: