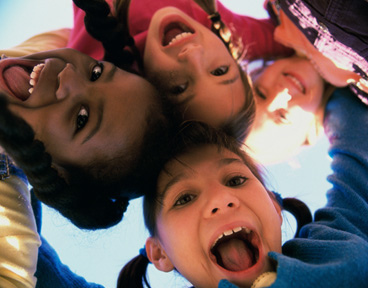 No news or research item is a personal recommendation to deal. All investments can fall as well as rise in value so you could get back less than you invest.
Starting early when you invest for your child or grandchild provides an excellent long-term investing opportunity. Add to that some compelling tax benefits, and you could make a real difference to a child's financial future.
The stock market is often seen as the best place to grow money over the long term. Indeed research from Barclays shows the longer you invest for, the better the chance of the stock market beating returns from cash.
Since 1899, over a holding period of five years, shares outperformed cash 75% of the time, but extend the period to 18 years and the probability of shares outperforming rises to 99%. Past performance is not a guide to future returns.
It's important you're comfortable with the fact that investments don't offer the security of cash – they can fall as well as rise in value, so a child could get back less than invested.
Some of the tax benefits of investing for a child can include:
No UK income tax
No UK capital gains tax
Reduced inheritance tax
20% tax relief on pension contributions
Remember tax rules can change, and the benefits of tax shelters will depend on individual circumstances.
Junior ISA
Invest up to £4,080 for your child in the 2016/17 tax year and pay no UK income or capital gains tax. Please note that once you invest in a Junior ISA the child cannot gain access until they reach the age of 18.
Find out how to secure your child's 2016/17 Junior ISA allowance before 5 April
Junior SIPP
20% tax relief - a £3,600 contribution only costs £2,880. Please note once you invest in a SIPP (Self Invested Personal Pension) your child cannot gain access to your funds until age 55 (57 from 2028).
Find out how to open a Junior SIPP before the tax year ends on 5 April
Junior Investment Account
No investment limits or access restrictions and you could reduce tax payable now, and any future inheritance tax liability.
Find out more about opening a Junior Investment Account
You don't need to make investment decisions right away
Find out more about investing for children in our guide
This article is not personal advice. These accounts are designed for investors who prefer to make their own investment decisions without personal advice. So if you are unsure of the suitability of a product or investment for your child, please contact us for advice.
We're here to help, just call us on 0117 900 9000 if you've any questions. And we're open for longer up to 5 April. See our opening hours.
You may also be interested in: