HL Gender Pay Gap Report
2018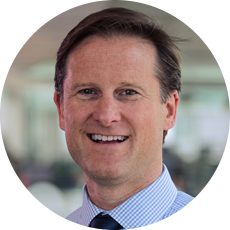 "Diversity, inclusion and giving an equal opportunity to everyone who wishes to progress their career are all extremely important to me. A diverse and balanced workforce is good for our clients, it's good for building a team with colleagues and it is also important for investors.
We are making good progress but our gender pay gap is not yet where I want it to be. The main reason is the larger numbers of men in senior positions compared to women. We have an action plan to increase the proportion of women in senior roles. We expect the gender pay gap to reduce over time and we are committed to making improvements and to supporting all colleagues who wish to progress their careers regardless of gender or background.
So that tells us why we have the pay gap but frankly what is more important is what we think about it and consequently what we are going to do about it. I think it is disappointing that we have a pay gap. I believe that if we want HL to be successful we must have a diverse and inclusive team. I want to be the CEO of a business that has a culture where everyone understands and believes that they can thrive and develop and progress based upon what they do rather than anything else."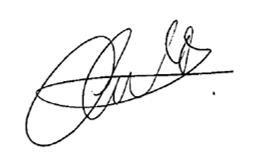 Chris Hill
CEO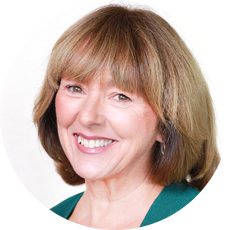 "I'm proud to chair a Board where men and women are equally represented demonstrating our commitment to diversity and inclusion."
Deanna Oppenheimer
Non-executive Chair
Understanding the pay gap
This is HL's first gender pay report, covering pay at HL on the snapshot date of 5 April 2017. Gender pay legislation requires employers with more than 250 staff to publish their gender pay gap.
The gender pay gap measures the difference between men and women's earnings across the business by expressing women's pay as a percentage of men's pay.
For example, if the average man's pay was £20 per hour and average women's pay was £17 per hour there would be a gender pay gap of 15%.
This is different to equal pay which refers to men and women receiving equal pay for equal work. HL has a clear, fair, transparent and gender-neutral approach to pay and we operate on an equal pay basis across the company.
Our progress to date
Commitment from the Board and senior leadership to fairness, equality, diversity and inclusion
HL plc Board has a female Chair and equal male and female representation
HL is a member of the 30% club and has signed the Women in Finance Charter, both committing to increase the number of women in senior positions
Top 25 in FTSE 100 ranking of Women on Boards and in Leadership - Hampton-Alexander Review
Greater support for women who take career breaks, through improved maternity and returner programmes and flexible working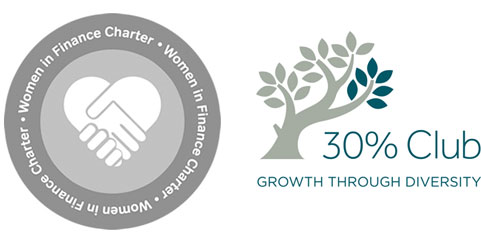 The gender pay gap at HL
Pay and bonus gap difference between male and female UK colleagues
| | Mean (%) | Median (%) |
| --- | --- | --- |
| Hourly rate of pay | 28.8 | 18.3 |
| Bonus pay | 71.8 | 71.4 |
Proportion of male and female UK colleagues in each pay quartile
| | Male | Female |
| --- | --- | --- |
| Upper quartile | 83% | 17% |
| Upper middle quartile | 73% | 27% |
| Lower middle quartile | 61% | 39% |
| Lower quartile | 57% | 43% |
When comparing the average pay, two types of measure are used. The "median" is the "middle" value in a list of numbers. If all HL colleagues lined up in a female line and a male line, in order of pay from highest to lowest, the median gender pay gap compares the pay of the female in the middle of their line to the pay of the middle man. The "mean" is where you add up all the rates of pay and then divide by the number of people.
The data provided is accurate and has been independently reviewed.
Bonus payments
Proportion of males/females who received a bonus payment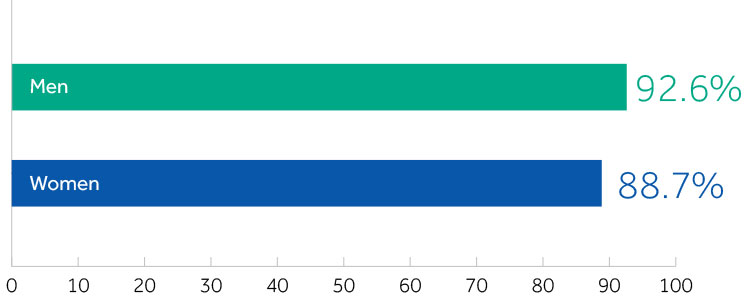 Proportion of eligible males/females who received a bonus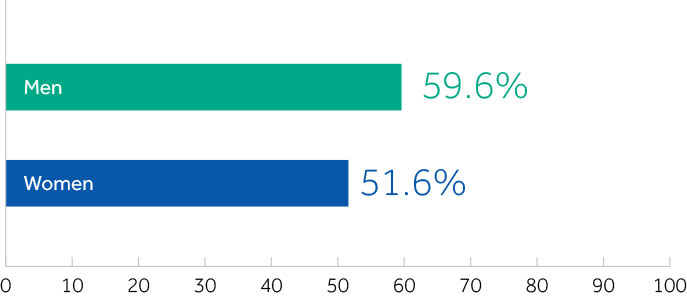 We had an unusually low proportion of colleagues receiving a bonus as at 5th April 2017, because of the rate of growth of the business and the number of new colleagues who joined us and were not, at that point, eligible for a bonus.
If we look at the colleagues who were eligible for a bonus at that date, the proportion of men and women who received a bonus is very similar (92.3% vs 90.1%).
Why there is a gender pay gap
We have a greater proportion of men in senior roles as you can see below. These senior roles have higher salaries and higher bonuses. Therefore the average amount men are paid is higher.
Proportion of male and female UK colleagues per role level
As at 5th April 2017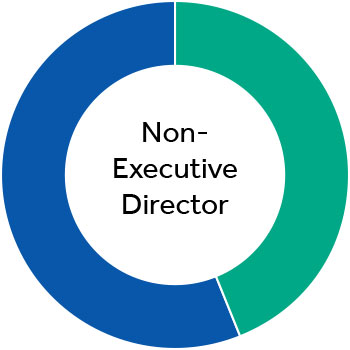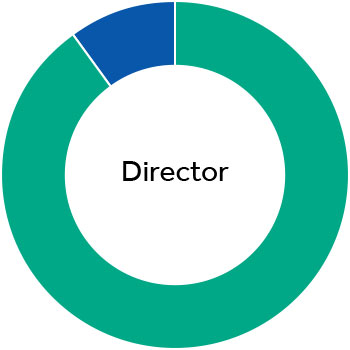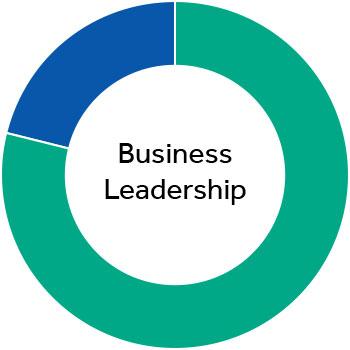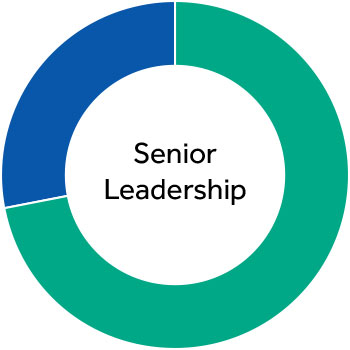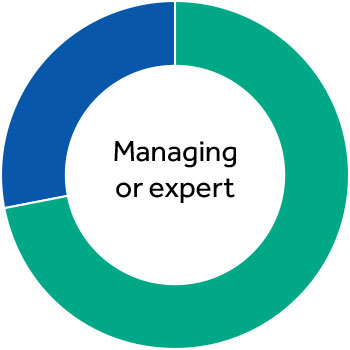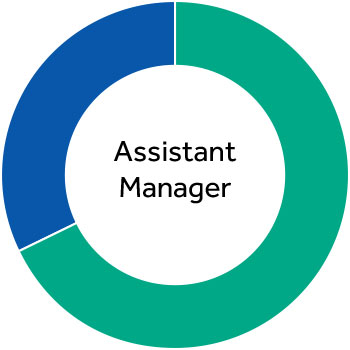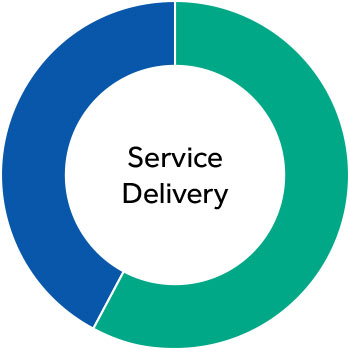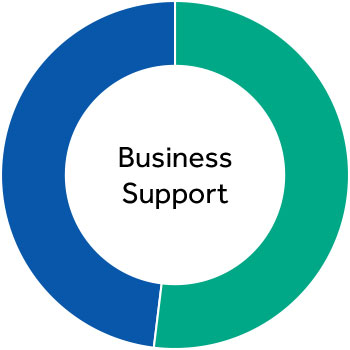 There are a number of reasons why gender pay gaps have happened over time. We know that in the past there have been greater numbers of men working in the financial services, fin tech and tech industries compared to women and this has led to disproportionate numbers of men in senior roles and we can see this is also true of HL. The diversity of our senior leadership team today reflects the historic make up of our workforce.
We have an action plan to increase the proportion of women in senior roles. We expect the gender pay gap to reduce and we are committed to making improvements and to supporting all colleagues who wish to progress their careers regardless of gender or background.
Our gender pay gap action plan
We have a comprehensive action plan which includes:
Increasing the numbers of women applying for promotions at all levels, through training, mentoring and leadership programmes
Improvement of recruitment and promotion processes
Introduction of wider networks to support diversity and inclusion
Working with peers and industry groups to develop best practice
We have introduced unconscious bias training for senior leaders and this will be rolled out to all managers by the end of 2018
Where roles allow, we are encouraging more flexible and part-time working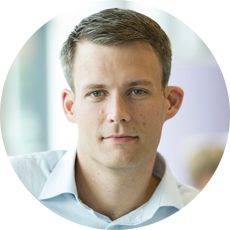 "I believe in building a culture and environment that attracts, values and retains people from all backgrounds, life experiences and beliefs. I'm proud to lead HL's focus in achieving an increasingly diverse culture and excited by the enthusiasm and engagement from my colleagues."
Chris Worle
Director responsible for our diversity and inclusion strategy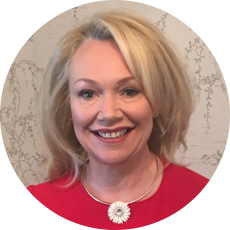 "We are disappointed with our gender pay gap. However we have a clear action plan and I'm greatly encouraged with the progress we have already made. We expect the pay gap between female and male employees to reduce further as we recruit and develop female talent across the business."
Heather Cooper
Chief People Officer and director responsible for Corporate Social Responsibility