Request a free Corporate Vantage demonstration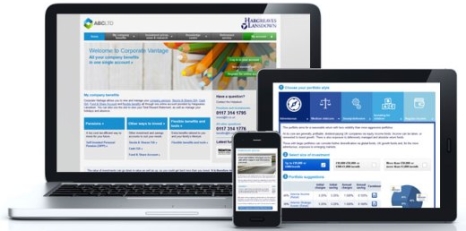 Simply enter your details below to request your free demonstration.
Hargreaves Lansdown PLC group companies will usually send you further information by post and/or email about our products and services. If you would prefer not to receive this, please do let us know. Your personal data will remain confidential, and will never be passed to any other company, unless required by law.
This free Corporate Vantage demonstration is specifically offered to private companies with a minimum of 50 employees. If you have less than this, please contact us on 0117 314 1783 or email corporate@hl.co.uk.
A different approach proven to work
With much more flexibility and control over a wide variety of workplace savings on just one simple website, Corporate Vantage has already delivered impressive member engagement results:
Almost a third (32%) of online members log into their accounts every month.
30% of members have made some active investment decisions outside of the default fund.
Want to take a closer look?
Simply enter your details to the left and we'll call you back to arrange a face-to-face demonstration at your offices. You'll find out:
How Corporate Vantage is different from traditional pensions.
How employees manage their pensions and benefits securely online.
More about our financial education programme educating members to make better, more informed financial decisions - including interactive portfolios, research, free guides, 'How to' videos and calculators.
How we communicate with and engage your employees.
Our complete Retirement Service.

Very good presentation at work, I understand pensions for the first time!! Great website, easy to access and understand.
Employee comment

Great, easy to use, website that gives me all the info I need and, more importantly, when I need it - i.e. 24/7!
Employee comment