HL Gender Pay Gap Report
2021
An inclusive and diverse working culture, where people can come as they are and be the best that they can be, is very important to all of us at HL. As part of our commitment to this, we are sharing our gender pay gap figures.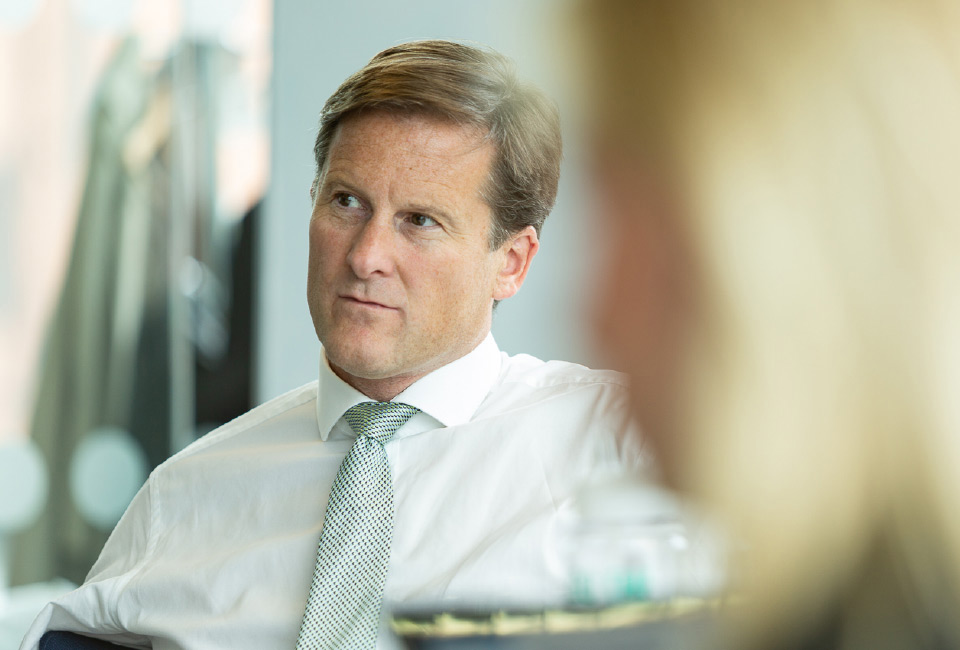 We continue to make progress year on year, but I also recognise that there is more to do to create opportunities to hire and progress diverse talent into senior roles in our business. To help us do this and support our approach to building an inclusive culture more broadly, this year we have introduced a new Inclusion and Diversity strategy which focuses on four areas:
Building an inclusive culture and brand
Data and accountability
Recruitment and representation
Progression and retention
There is no doubt that focus on the gender pay gap has been a positive catalyst for change for the good of our clients, colleagues, and the business. For my part, I will continue to lead our approach as the Exco member responsible for inclusion and diversity, and as sponsor of the Gender Diversity Network to promote, empower, support and challenge.
CHRIS HILL, CEO
I'm proud to chair a Board which is committed to diversity and inclusion. Diversity is a far wider subject than just gender and embracing difference is at the heart of how we look after the differing needs of our clients.
DEANNA OPPENHEIMER, Non-executive chair
Understanding the pay gap
This is HL's fourth gender pay gap (GPG) report, covering pay at HL on the snapshot date of 5 April 2020. Gender pay legislation usually requires employers with more than 250 staff to publish their gender pay gap. Due to covid-19 there is no legal requirement for us to publish our gender pay gap this year, however we have chosen to do so because we believe it is the right thing to do.
The GPG measures the difference between men's and women's earnings across the business by expressing the percentage difference between men and women's average pay.
For example, if the average man's pay was £20 per hour and average woman's pay was £17 per hour, women would earn 85% of the amount men earn, giving a gender pay gap of 15%.
This is different to equal pay which refers to men and women receiving equal pay for equal work. HL has a clear, fair, and gender-neutral approach to pay and we operate on an equal pay basis across the company.
Our progress to date
Commitment from the Board and senior leadership to fairness, equality, diversity and inclusion
HL plc Board has a female Chair and two other women on the Board
HL is a member of the 30% club and has signed the Women in Finance Charter, both committing to increase the number of women in senior positions
One of the 68 companies in the FTSE 100 who have met, or exceeded the Hampton-Alexander Review target of 33% Women on Boards
Greater support for women who take career breaks, through improved maternity and returner programmes and flexible working
The Board meets the Parker Review recommendation for FTSE 100 Boards to have at least one director from an ethnic minority background by 2021
Improved inclusion and diversity strategy
We are a Living Wage employer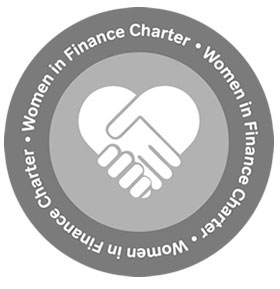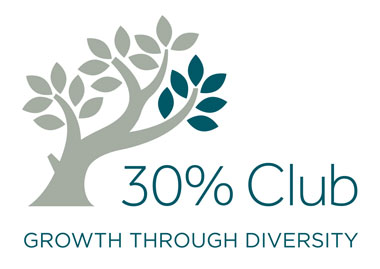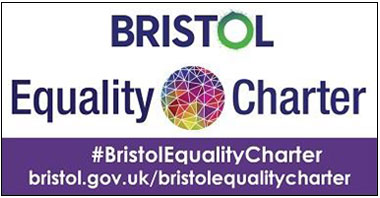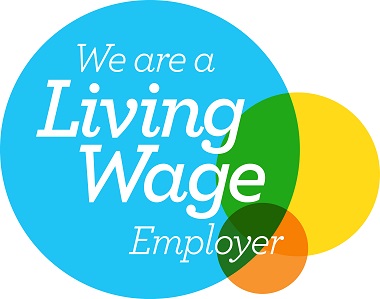 The gender pay gap at HL
When comparing the average pay, two types of measure are used. The "median" is the "middle" value in a list of numbers. If all HL colleagues lined up in a female line and a male line, in order of pay from highest to lowest, the median gender pay gap compares the pay of the female in the middle of their line to the pay of the middle man. The "mean" is where you add up all the rates of pay and then divide by the number of people.
The data provided is accurate and has been independently reviewed.
Pay and bonus gap difference between male and female UK colleagues
| | Mean (%) | Median (%) |
| --- | --- | --- |
| Hourly rate of pay | 17.6 | 19.1 |
| Bonus pay | 62.8 | 45.1 |
Proportion of male and female UK colleagues in each pay quartile
| | Male | Female |
| --- | --- | --- |
| Upper quartile | 81% | 19% |
| Upper middle quartile | 66% | 34% |
| Lower middle quartile | 63% | 37% |
| Lower quartile | 55% | 45% |
We're pleased to share that we've reduced our Median Gender Pay Gap (GPG), Mean Bonus Gap and Median Bonus Gap year-on-year.
Our Median GPG which looks at pay has reduced marginally year-on-year, from 19.9% to 19.1%, with continued positive movement for the past two consecutive years.
Whilst we've reduced our Median GPG you'll see that our Mean GPG has increased year-on-year, moving from 12.9% in 2019 to 17.6% in 2020. This is primarily because at the snapshot date we saw an increase in the proportion of men at the most senior levels of the organisation including the Board, which had a big impact on our hourly pay rate for men. We don't believe this trend will continue into 2021, given increases in female representation at Board and Director level.
The Mean Bonus Gap, which measures the amount of bonus paid to men and women across HL, has reduced by 14% since 2019, showing the benefits of continued rigor around bonus allocation and calibration. The Median Bonus Gap has reduced every year since the introduction of GPG reporting and is now 37% lower than in 2017.
Bonus payments
Proportion of eligible males/females who received a bonus

Proportion of males/females who received a bonus payment

Why there is a gender pay gap
We have a greater proportion of men in senior roles as you can see below. These senior roles have higher salaries and higher bonuses. Therefore the average amount men are paid is higher.
Proportion of male and female UK colleagues per role level
As at 5 April 2020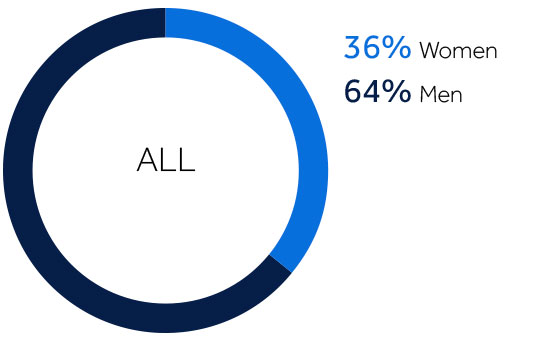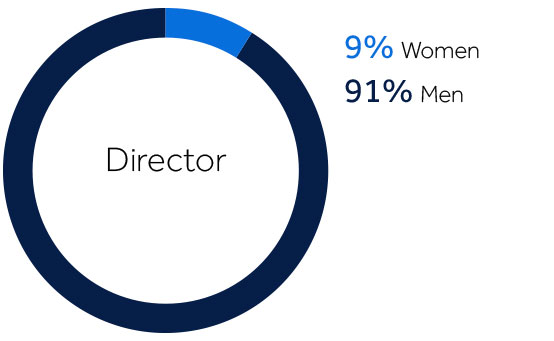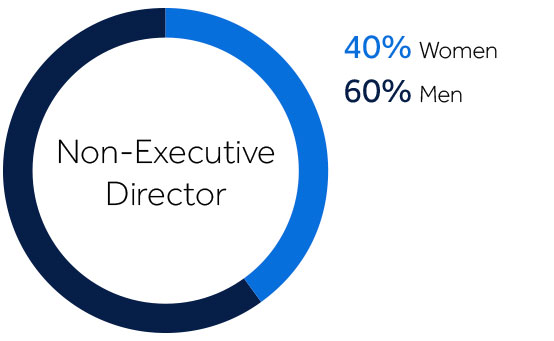 There are a number of reasons why gender pay gaps have happened over time. We know that in the past there have been greater numbers of men working in the financial services, fin tech and tech industries compared to women and this has led to disproportionate numbers of men in senior roles and we can see this is also true of HL. The diversity of our senior leadership team today reflects the historic make up of our workforce.
We want to do more to create opportunities for women to move on to more senior roles. Our Inclusion and Diversity Strategy and accompanying action plan focuses on building a diverse and inclusive workforce which will support the reduction in our gender pay gap over time. Actions include:
Hiring more: where possible, all management and leadership level roles should include a female at interview stage
Promoting more: promotions to management and leadership level roles go through a standardised assessment process to increase rigor and reduce any unconscious bias
Losing fewer: Increasing the quality of exit interview data to enable identification of common themes contributing to departures
Targeted initiatives: Some areas of HL have very few women. We will analyse and understand better the diversity challenges in each area, and then focus on a small number of initiatives aimed at improving female representation
Diversity and inclusion are extremely important to me.
I believe in building a culture and environment that attracts, values and retains people from all walks of life, regardless of background and beliefs. The diversity of thought, experience and creativity will help us to understand and serve our increasingly diverse range of clients.
CHRIS HILL, CEO and executive committee member responsible for our diversity and inclusion strategy
We are committed to closing our gender pay gap and striving for greater gender equality at all levels of our business.
Our Inclusion and Diversity strategy and action plan outline the steps we need to take to increase female representation and to build an inclusive and fair culture. We have made great progress in increasing senior female representation in recent years and will continue this focus as we know there is still more to do.
JOSEPHINE GRUNWELL AND PAUL THATCHER, Joint Chief People Officers (Interim)