Investment income
in later life
Investing for a monthly income
Important - This information isn't personal advice. If you're not sure if investing is right for you please speak to an adviser. Unlike the security offered by cash, all investments and their income can fall as well as rise in value, so you could get back less than you invest. Past performance is not a guide to the future. Money in a pension is not usually accessible until at least age 55 (57 from 2028).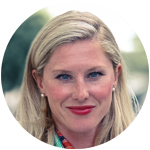 Emma Wall
Head of Investment Analysis
Emma heads up the team responsible for analysing and selecting funds for inclusion on the Wealth Shortlist.
Funding your income in later life, and making sure that income lasts as long as you need it to, is no easy task.
Investors in retirement have to battle against the ravages of inflation (the rising cost of living) and low interest rates. Plus, as a nation, we're living longer, healthier lives – which is great, but it also means our income sources need to stay in good shape for longer.
The good news is, with sensible expectations and a well thought out plan, choosing to invest your money to fund your retirement income can be a rewarding strategy for those willing to accept the risks.
The question is, what investments can you choose that'll pay the income you want?
What choices do you have?
There are many different types of investment available, including bonds, funds, shares and buy-to-let properties. After putting enough cash aside to meet rainy day needs and emergencies, investing money in these types of assets has many advantages over holding all of your savings in a bank account.
For buy-to-let properties, generally you find yields of about 3-5% which can seem appealing, but this can become less attractive once you take off tax, maintenance and other expenses. It also comes with a hassle factor.
Historically investors had the option of switching from shares into government bonds to reduce risk and increase income, but not anymore. Today, bonds offer less in the way of income and, arguably, more risk.
Other investment choices could include infrastructure, VCTs, renewables and even aeroplane leasing. But you need to do your homework properly. Many alternative investments like these are expensive, high risk, and the drivers of returns can be more complex than conventional investments.
You have to be hands-on if you want to avoid excessive risk and get paid a monthly income that keeps pace with inflation.
A core retirement investment
Given how low bond yields are today, equity income could be a core asset class for portfolio's focused on generating income and growth for retirement. Equity income funds currently offer a yield after costs of 4-5%, and aim to pay a rising income while growing your original investment.
What's equity income investing?
The best companies grow their profits over many years, and some pay these out as dividends to shareholders. Looking for those with high yields, or yields you think could grow in the future, is what's known as equity income investing.
Prioritising equity income in your portfolio can mean investing with a bias towards the UK. British businesses have a long history of paying generous dividends to shareholders, and the present yield on the broader UK market is over 4%.
To put that into context the broader global stock market yields only 2.51%. The UK therefore offers one of the highest levels of income in the world. Remember, yields are variable and aren't a reliable indicator of future income.
But since the EU referendum in 2016, the UK market has become more politicised and share prices have been dampened by negative sentiment. UK income funds have managed some growth, but they've been held back by worries about Brexit and the potential impact of a Labour government.
The good news is, we believe this means the UK market is better value than many overseas markets. And, while share prices will fluctuate, dividends tend to be more reliable and often keep being paid, even during uncertain times. In today's political climate that's a comfort although, there aren't any guarantees.
For this reason, investors should be wary of turning their back on the UK completely. A core of UK income funds could be complemented with some overseas income funds to increase geographic diversity.
Complementing the core
Depending on your income needs, you might balance your portfolio by choosing some funds which focus more on growth.
You might also consider some exposure to bonds. Yields aren't what they used to be, but they can help diversify your income stream and smooth out some of the volatility you get with shares.
As ever, everyone's position is personal to them. So you need to weigh up your objectives and appetite for risk before choosing investments, and creating your own portfolio.

Kate Marshall
Investment Analyst
Kate has been part of the HL investment team since 2011. Her main areas of expertise include Asian, emerging markets and European sectors.
We've looked at the power of equity income investing, and how dividends can be an attractive source of income in retirement.
Now here's 5 tips to help boost your income potential.
Remember, pension and tax rules can change, so the value of any benefits will depend on your circumstances.
1. Make sure you plan for tax
You might think tax will be less of an issue after you retire, especially if your monthly income is lower. But you need to remember any money you make from your investments is taxable, as well as any money you take out of your pension.
Download our guide for our top 10 tax saving tips.
Guide to saving tax in retirement
2. Get your cash strategy right
Many of us neglect our cash savings, simply sticking with the same account and provider for years.
We know this because we asked over 2,000 people, and 40% of them had never switched their savings from one provider to another. Almost half didn't even know what interest rate they were getting.
If this sounds familiar and having a better plan for your cash in retirement is important to you, our Active Savings service could help.
It lets you pick and mix easy access and fixed term savings from a range of banks and building societies, through the convenience of one online account.
Once you're set up there are no forms or paperwork to fill in when moving money around. So you can manage your cash all in one place, with just a few clicks.
See how Active Savings can help
3. Choose income units when investing
When you invest in a fund you can usually choose to buy either 'income' or 'accumulation' units. With income units, any income is paid out to you as cash. With accumulation units the income is reinvested back into the fund and boosts the potential for growth.
Both have obvious benefits. But if you're looking to make withdrawals from your investments, then income units may be a good choice. The cash paid from your investments will build up and be ready for you to withdraw when you need to.
If you're an HL client you can easily switch between units if you want to.
More about our charges, including reinvesting fees
4. Hold everything together in one place
ISAs, investments, pensions, and cash savings – your retirement income comes from different places. Life could be made easier by managing everything under one roof, assuming the service and costs match your needs.
HL lets you hold all of these together in one place. Making it easier to check on your investment performance, keep track of your income and how much you can afford to take, and make any changes if you need to.
Before transferring, please check that you won't lose any benefits or guarantees or need to pay high exit fees.
Find out more about transferring to HL
5. Get help from an expert
Expert financial advice gives you peace of mind that your financial future, and that of your family, is on the right track.
Speak to us today and find out how our advisers could help you.
There's no hard sell and we won't waste your time, or money. If it looks like you could be better off by taking advice, we'll book your free initial consultation with a specialist. During the consultation you won't be given advice, but together you can talk through your options, what advice you're looking for, and the charges involved. You can then decide if you'd like to go ahead.
The Active Savings service is provided by Hargreaves Lansdown Savings Limited (company number 8355960). Hargreaves Lansdown Savings Limited is authorised by the Financial Conduct Authority under the Payment Services Regulations 2017 with firm reference 751996 for the provision of payment services. Hargreaves Lansdown Asset Management Limited and Hargreaves Lansdown Savings Limited are subsidiaries of Hargreaves Lansdown plc (company number 2122142).