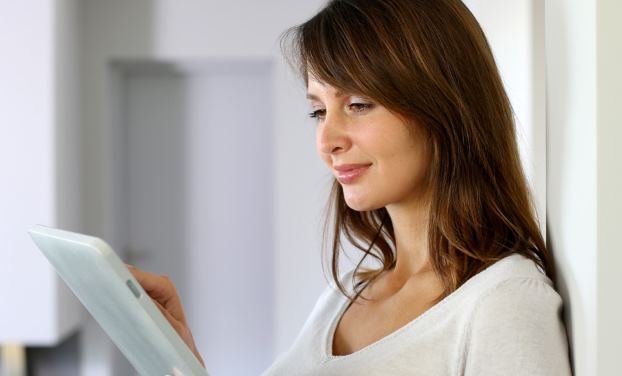 Bruce Pearce 20 November 2018
No news or research item is a personal recommendation to deal. All investments can fall as well as rise in value so you could get back less than you invest.
What do you happily pay extra for, to get what you want faster or better?
In this article, we explore how willing we are to pay for convenience in our daily lives (but not always when it comes to our finances - or future). These days it feels like the pace of life has never been faster. We now have so much information at our fingertips and so many services we can use at the touch of a button, that convenience and speed are expected in almost everything we do.
If your life runs at 100 mph every day, you may find your financial planning tasks get left behind.
It's true that everyday online banking is a great way to manage your money. But it doesn't help you plan longer-term aspects of your finances such as your pensions, ISAs or investments.
Financial advice can offer expertise and convenience to help you manage the more complex aspects of your money.
If you've ever thought about getting financial advice but were put off by the cost, here's how the cost of advice stacks up against other convenience purchases you'd make without batting an eyelid.
Amazon Prime
In April 2018, the CEO of Amazon, Jeff Bezos revealed that Amazon Prime now has over 100 million members.
In the US, it's estimated that Amazon Prime customers spend $1,300 a year, which means they're paying 7% (Prime is $99 per year in the US) of that value for the convenience of next day delivery and having all their on demand media in one place.
Personal training
More and more of us are health conscious, and employ the services of a personal trainer to whip us into shape for a big event such as a wedding, or simply to ward off that middle-age spread.
The personal training sector employs over 23,000 people in the UK and is worth around £631m (an increase of 2.8% since 2013). The average cost of a personal trainer is £40 per hour.
If you had just one session with a trainer per week that's £160 per month – 500% higher than the average monthly cost of a gym membership (£32).
The contrast is even starker when you compare the cost of a PT with the cost of a pair of trainers. A good pair will set you back around £100 and should last you six months if you're running a fair amount.
Again, assuming you'd use a personal trainer once a week, that's 960% more expensive than buying a pair of trainers and going for a run.
Take away food
Moving on to the opposite of pounding the pavement, and you'll find many of us love our regular takeaway food.
With the introduction of services such as Just Eat, Deliveroo and Uber Eats, you can satisfy your taste buds at the tap of a button.
In 2016, Just Eat estimated that Brits spend around £9.9bn on takeaway food a year, and a government survey showed that the average weekly spend per household was £4.70.
That doesn't sound like much, but the average weekly food shop in the same period was nearly £60… meaning we're willing to pay a whopping 8% of that value for the convenience of just one meal.
Financial advice
Everyone's different, and many of our clients manage their own investments, savings and pensions with great success.
But managing your finances isn't for everybody, and it can be time consuming. If you feel like you should be doing more, but you don't have the time or inclination to monitor your investments, financial advice could be for you.
We offer financial advice that's totally on your terms. If all you need is some one-off advice to get you going in the right direction, this could cost you as little as 1-2% of the total value you're trying to manage, with a minimum charge of £495+ VAT for telephone advice.
If you're willing to spend 7% of your Amazon shopping for convenience or 960% to see quick results in the gym, 2% to get expertise and peace of mind on something as important as financial planning might seem a small price to pay.
With your investments properly managed, the money you make could outweigh the cost of the advice - although we should note that investments can go down as well as up.
Cost aside, we'll never suggest you take advice if we don't think you need it. To get a free consultation and find out if financial advice is right for you, book a call back at a convenient time for you.
Our advisory helpdesk will give you a quick call. There's no pressure and it only takes a few minutes to find out if you'll benefit and what the charges are. If it's right for you, we'll arrange your first free meeting with an adviser who will talk you through the service they can offer, although they won't provide advice at this stage. No advice will be given during the initial call back.