Currency Election Special: Download your FREE copy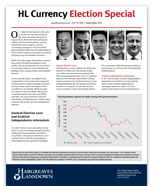 Get your special election report – simply enter your details below
Find out what our experts forecast for sterling and other currencies in the run-up to the 2015 general election and beyond - request your free copy today
Hargreaves Lansdown PLC group companies will usually send you further information by post and/or email about our products and services. If you would prefer not to receive this, please do let us know. Your personal data will remain confidential, and will never be passed to any other company, unless required by law.
On 7 May, Britain heads to the polls to decide the outcome of one of the most uncertain elections in a generation.
This special report reveals:
Our expert forecasts for the pound, euro and dollar in the run-up to the general election
Where the main parties differ on the key election issues for sterling
Which outcome the currency markets might prefer
How similar recent events have impacted on the pound
A simple way to reduce currency risk in times of increased volatility
The contents of the report should only be used for reference and do not constitute personal advice to buy or sell any of the currencies mentioned.
Hargreaves Lansdown Currency Service is provided by Hargreaves Lansdown Stockbrokers Ltd which is authorised by the Financial Conduct Authority (FCA) as a Payment Institution under the Payment Services Regulations 2009. The Firm Reference number is 149970. You can look this up on the
FCA register website
. The marketing of the service is not regulated by the FCA.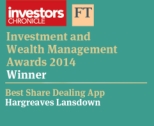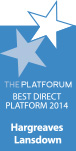 Verified by VeriSign
VeriSign has verified the rightful owner and operator of this web page. The seal verification also shows that this page has passed a daily malware scan.