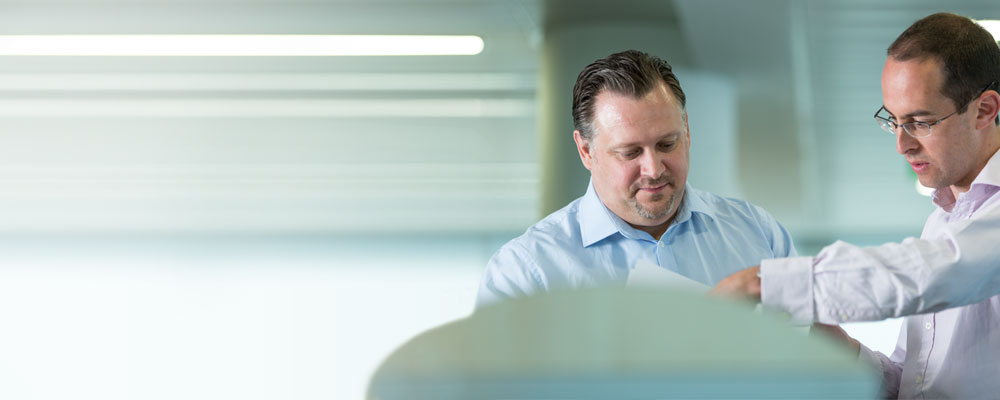 HL Multi-Manager Balanced Managed
Diversification across shares, bonds and countries in one investment
"A bias towards shares aims to deliver strong long-term returns, while additional investments in bonds and other assets are designed to reduce volatility when compared with a pure equity fund."
David Smith & Roger Clark, Fund Managers
Why invest?
This fund takes a balanced approach. Exposure to global stock markets such as Europe, UK, US and higher risk emerging markets is combined with investments in other assets such as bonds.
Specifically, we aim to identify and blend together a selection of the best fund managers available. We invest between 40% and 85% of the fund in shares, and tend to invest towards the upper end of this range. While the core of this segment is focused on larger companies, we invest an allocation in higher risk smaller companies where we believe managers have the greatest stock picking edge.
The remainder comprises our favourite bond and multi-asset funds. This aims to provide some shelter during tougher times, while still harnessing the growth opportunities on offer across stock markets.
Important - The value of this fund and the income from it, can still fall so you could get back less than you invested, especially over the short term. If you are unsure of the suitability of any investment for your circumstances please contact us for advice. Once held in a SIPP money is not usually accessible until age 55 (rising to 57 in 2028). Relative risk ratings should not be used to compare these funds with other investments. Tax reliefs depend on individual circumstances.
This fund has a holding in LF Equity Income (formerly the Woodford Equity Income Fund), which is currently being wound up. This fund continues to trade as normal.
At a glance
---
Investment goal
Growth
Relative risk
Moderate / Adventurous
Invests in
73.0% Shares
17.9% Bonds
5.8% Cash
3.3% Other
---
Yield
1.26%
Not a reliable indicator of future income.
Correct as at 31/12/2020
---
Charge
OCF/TER 1.41%
(plus up to 0.45% p.a. platform charge)
---
Price
Sell: 255.17 | Buy: 255.17
Correct as at 22/01/2021
View the HL Multi-Manager Balanced Managed fund prospectus.