Investments can go down as well as up so there is always a danger that you could get back less than you invest. Nothing here is personalised advice, if unsure you should seek advice.
It has been a volatile year for the UK stock market, with the UK's decision to exit the European Union dominating investor sentiment and market performance over the summer. The FTSE 100 of the UK's largest companies, which derive a greater proportion of their earnings overseas, proved relatively resilient in the aftermath of the vote. On the other hand, higher-risk small and medium-sized companies, which are more exposed to the health of the UK economy, fared worse.
The BlackRock UK Special Situations Fund's bias to small and medium-sized businesses acted as a drag on performance in the weeks following the referendum. Sectors with the greatest exposure to the domestic economy, such as financials, housebuilders, and retailers, proved most painful. Investments in Bellway, Virgin Money and Howdens Joinery were among the largest detractors from returns. Given the potential for ongoing volatility, the managers subsequently reduced exposure to the financials sector and sold shares in Lloyds, Rathbone Brothers, and HSBC.
Small and medium-sized companies have since recovered their losses to the benefit of the fund. In particular, premium drinks mixer supplier Fevertree and housebuilder Bellway have performed strongly. Shares in technology firm ARM Holdings also performed well after it was acquired by Japanese company SoftBank. That said, a lack of exposure to banks and miners, which have performed well in recent months, held back returns.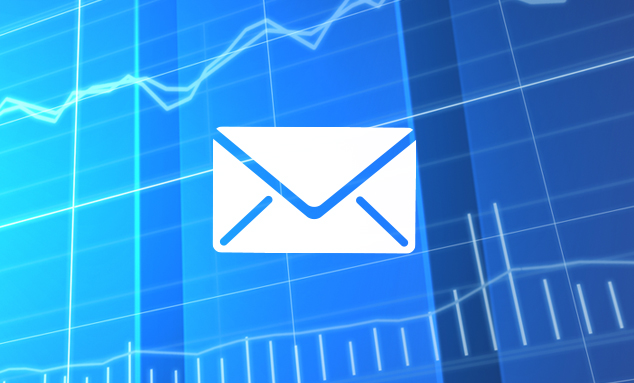 Free fund research
Expert research directly to your inbox.


Register today >
Outlook
The global economy continues to face a number of challenges over the coming year. Slowing economic growth; Britain's exit from the EU; ongoing uncertainty in China; and record-low interest rates could contribute to ongoing stock market volatility in the near term. However, the fund's managers will use any period of market weakness to add new investments at more attractive prices. They remain focused on businesses with strong balance sheets that they believe will succeed even in a low-growth world. Recent new investments include Ultra Electronics, which supplies technology solutions to industries including aerospace and defence, and trading platform IG Group.
Our view
The fund's bias towards higher risk small and medium-sized companies means it could perform well in an environment when these segments of the market outperform larger firms, while the reverse is also true as we have seen this year. In our view, managers investing in the smaller end of the market, which is often under-researched by other investors, have the potential to add value over the long term, although periods of volatility should be expected.
The fund is currently managed by Roland Arnold and Luke Chappell. Roland Arnold, who joined BlackRock's UK Small & Mid Cap team in 2000, has co-managed the fund since August 2012 and tends to focus on small and medium-sized firms. His track record on this fund is shown in the chart below.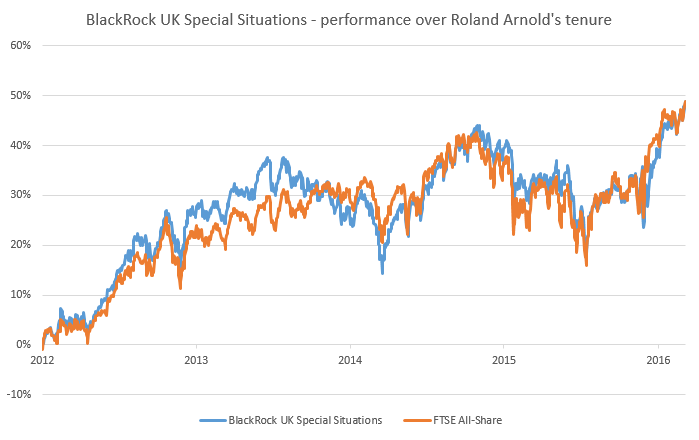 Annual percentage growth
Oct 11 -
Oct 12
Oct 12 -
Oct 13
Oct 13 -
Oct 14
Oct 14 -
Oct 15
Oct 15 -
Oct 16
BlackRock UK Special Situations Fund
24.6%
20.2%
-1.9%
6.4%
13.3%
FTSE All-Share
20.0%
17.4%
5.0%
-1.1%
18.0%
Luke Chappell predominantly provides large and medium-sized company ideas for the portfolio. While he has several years' experience as a UK equity portfolio manager, he has a limited track record that we are able to analyse. While both managers also have the backing of BlackRock's established and well-resourced UK equities team, we would prefer to monitor their combined track record for a prolonged period before considering the fund for the Wealth 150 list of our favourite funds across the major sectors.
Find out more about this fund including how to invest
Please read the key features/key investor information document in addition to the information above.
Important information
-
Please remember the value of investments, and any income from them, can fall as well as rise so you could get back less than you invest. This article is provided to help you make your own investment decisions, it is not advice. If you are unsure of the suitability of an investment for your circumstances please seek advice.
No news or research item is a personal recommendation to deal.
Want our latest research sent direct to your inbox?
Our expert research team provide regular updates on a wide range of funds.
---