Save on your
overseas payments
In the run-up to Christmas, we're helping peoples' overseas payments go further. All you have to do is call our currency specialists to make a transfer by phone by 20 December and we'll waive our transfer fee – usually £10 for transfers under £7,500. Full terms below.
So whether you're sending money to a friend in France or buying goods from Germany, you could save money on overseas payments.
Our currency specialists are here to answer any questions and to guide you through the process. Calls are usually answered in just 8 seconds* and you could get a quote straight away.
*Based on all calls to our currency service January – October 2019.
Already have a currency account with us?
Call our dedicated currency specialists and convert by phone.
Even if you don't need to make a payment yet, you can consider fixing an exchange rate for up to two years ahead. Speak to us for more information on the risks and benefits.
Don't have a currency account?
Our currency service lets you send money around the world safely and easily. Here's just a few benefits:
Send as much or as little as you like with competitive exchange rates
Place orders easily over the phone with our experienced currency specialists or online
Send money abroad regularly - set up a Direct Debit for monthly orders
For you
Send money to friends and family
Buy and sell property abroad
Make regular overseas payments
Bring money back to the UK
For your business:
Pay international invoices and bills
Pay staff overseas
Pay import or export costs
Pay online sellers
How much further could your money go?
To make sure you get a great exchange rate, we check our exchange rates against high street banks every month.
These quotes were obtained from seven high street banks on 1 November 2019 for a transfer of £20,000 to euros. Currency markets move constantly, so the rate you'll receive will be different from this example.
For a personal quote just call our friendly team on 0117 311 3257 (Mon-Fri, 8am-6pm).
We charge a small fee on low value transactions. If you transfer before 20 December we will waive this fee.
Hargreaves Lansdown
Average high street bank

Interbank rate

1.162
1.162

Less margin applied by provider

0.85% (£170)
2.58% (£517)
Exchange rate offered
1.152
1.132
Transfer fee
£0
£14.65
Total received
€23,032.83
€22,630.31
Total saving using HL: €402.51
Your money's in safe hands
When you're sending money overseas, its security is incredibly important.
We've got over 13 years' experience of safely transferring billions around the world for our clients.
Rates are always competitive, the service is extremely efficient and the staff are always knowledgeable

DR GODFREY, Devon
Exceptionally seamless service and so very helpful

MRS MEREDITH-HARDY, Sussex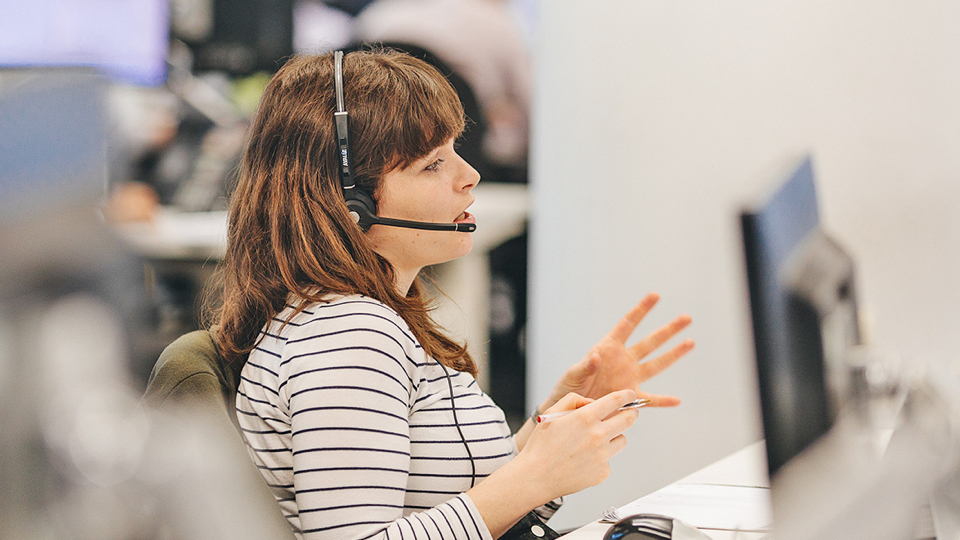 Here to help
If you have any questions or want to know more, just give us a call.
0117 311 3257 (Mon-Fri, 8am-6pm) or email us so we can help.
Terms and Conditions of the fee-free offer
If you enter into a Transaction (as defined in our Currency Service Terms and Conditions) by calling our Currency Service Team on 0117 311 3257, between 08:00 on 18 November 2019 and 18:00 on 20 December 2019 (the "Offer Period"), we will not charge you a transfer fee for such Transactions, details of which are set out in clause 12.2 of the Terms and Conditions of the HL Currency Service available here.
All of our fees will apply to any Transaction entered into after the Offer Period. Third party charges, such as intermediary or receiving bank charges, could still apply.
This offer does not apply to any Transactions which are entered into prior to the Offer Period, to any regular payments, for example payments made via the Regular Currency Transfer Plan, or those made online.
The Terms and Conditions for this offer are governed by English law and subject to the exclusive jurisdiction of the English courts. The Hargreaves Lansdown Currency Service is a trading name of Hargreaves Lansdown Asset Management Limited, which is a limited company registered in England & Wales with company number 01896481 whose registered office is One College Square South, Anchor Road, Bristol, BS1 5HL.
Hargreaves Lansdown Currency Service is provided by Hargreaves Lansdown Asset Management Ltd which is authorised by the Financial Conduct Authority (FCA) as a Payment Institution under the Payment Services Regulations 2017. The Firm Reference number is 115248. You can look this up on the FCA register website.