Why HL Markets?
Please log into your HL Markets account to trade CFDs or place Spread Bets.
We're not accepting new applications for HL Markets accounts at the moment. If you have any questions, please contact us on 0117 988 9915.
If you have opened an account and you wish to review any of the important information documents, you can find them below.
Trading US shares on a CFD or Spread Betting account
If you wish to trade US shares in a CFD or Spread Betting account you will need to complete and return a W-8BEN form. This is required by the IRS in order for you to receive any dividend payment for a US stock. Corporate clients should complete a W-8BEN-E form. US citizens should complete a W-9.
Once completed, please return the appropriate form to the following address:
IG in association with Hargreaves Lansdown
Cannon Bridge House
25 Dowgate Hill
London
EC4R 2YA
Important information
Spread Betting and CFD trading carry a high level of risk to your capital; you should ensure you understand the risks involved. Please read the
full risk warning
.
Have a question?
Call us on 0117 988 9915
8.00am to 6.00pm (Monday to Friday)
HL Markets account holders
Call us on 020 7573 0055
Email us
Market latest
FTSE 100 | FTSE 250 | All Share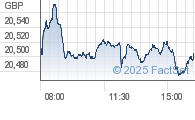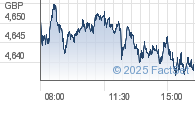 | | | | |
| --- | --- | --- | --- |
| FTSE 100 | 7,216.25 | | +0.03% |
| FTSE 250 | 20,647.11 | | -0.64% |
| FTSE All Share | 4,003.03 | | -0.08% |
| Dow Jones | 27,911.30 | | +0.11% |
| NASDAQ | 8,654.05 | | +0.44% |
| Xetra DAX | 13,146.74 | | +0.58% |
| Paris CAC 40 | 5,860.88 | | +0.22% |
| Nikkei 225 | 23,391.86 | | -0.08% |
| Hang Seng | 26,645.43 | | +0.79% |
Hang Seng disclaimer l Prices delayed by at least 15 minutes