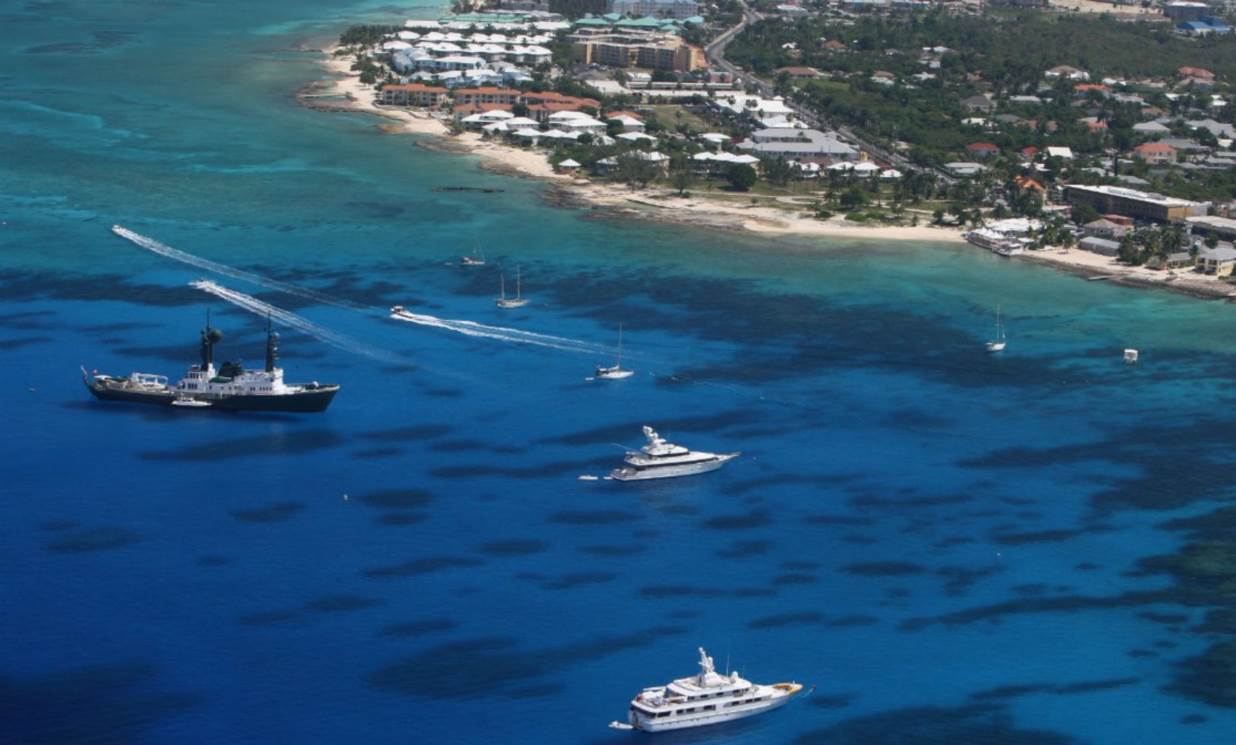 Published by

Hargreaves Lansdown is not responsible for this article's content or accuracy and may not share the author's views. News and research are not personal recommendations to deal. All investments can fall in value so you could get back less than you invest. Article originally published by The Financial Times.
A group of leading economists has called for an end to tax havens, saying they "serve no useful economic purpose" and do not "add to overall global wealth".
Their intervention comes as David Cameron struggles to build momentum for a deal on financial transparency at Thursday's summit in the wake of the Panama Papers leak.
More than 300 economists - including Nobel Prize winner Angus Deaton, former IMF chief economist Olivier Blanchard, Capital author Thomas Piketty and the University of Sussex's Mariana Mazzucato - signed a letter to world leaders published on Monday. The UK is "uniquely placed to take a lead" on establishing registers of beneficial ownership for companies, the letter says, because the country has "sovereignty over around a third of the world's tax havens."
The path to this week's anti-corruption summit has been tough going for Mr Cameron, who has yet to persuade the leaders of offshore havens such as the British Virgin Islands to attend the event in London. Downing Street said the UK was "in discussions" with overseas territories and crown dependencies and expected "a number" to attend.
The prime minister, who himself owned shares in a Panama-incorporated fund until 2010, called two years ago for overseas territories and crown dependencies to establish publicly accessible registries of beneficial ownership for companies registered in their jurisdictions. Yet last month he appeared to state that the registries would not have to be open to the public or automatically shared with UK officials.
In an opinion poll commissioned by the campaign groups Global Witness and Oxfam, 85 per cent of Britons said that all offshore companies should have to reveal their ultimate owners.
Global Witness has argued that the UK has the power to force overseas territories to implement a public register, citing as a precedent a British government decree in 2000 that decriminalised homosexuality in Caribbean territories.
Defenders of tax havens have argued that their low tax rates provide stability and simplicity - for example, by preventing investors from multiple jurisdictions from being charged double taxation.
In their letter, co-ordinated by Oxfam, the economists take issue with that argument, saying: "As economists, we have very different views on the desirable levels of taxation, be they direct or indirect, personal or corporate. But we are agreed that territories allowing assets to be hidden in shell companies or which encourage profits to be booked by companies that do no business there, are distorting the working of the global economy."
The presidents of Nigeria, Colombia, Afghanistan and Norway are expected to attend the anti-corruption summit, which Mr Cameron has promised will agree a package of practical steps to "expose corruption [and] punish the perpetrators". The meeting was initially intended as part of the UK's efforts to promote good governance throughout the world, but emphasis shifted towards financial transparency after the leak of files from Mossack Fonseca, a Panamanian law firm which acted as registered agent for more than 200,000 companies.
Last month, G20 finance ministers and central bank governors gave all tax jurisdictions until July to comply with international standards on transparency, or face "defensive measures" such as taxes on money transferred to their jurisdictions.
Copyright The Financial Times Ltd. All rights reserved. Please do not cut and paste FT articles and redistribute by email or post to the web. This article was written by Political Correspondent and Henry Mance from The Financial Times and was legally licensed through the NewsCred publisher network.
Free Newsroom email alerts
The headlines that matter to investors direct to your inbox
Register for daily/weekly email alerts with news from The Financial Times, Forbes, Reuters, The Economist and more.