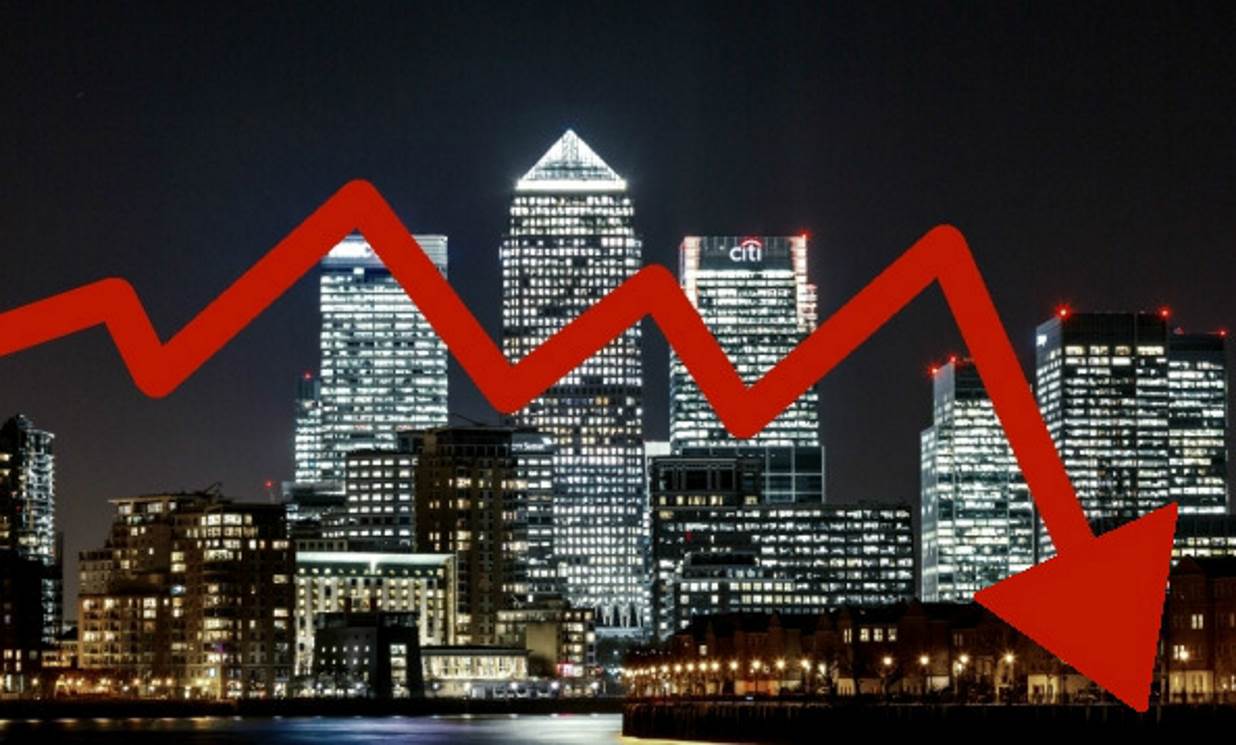 Author: Ken Kam
Published by

4m read
Hargreaves Lansdown is not responsible for this article's content or accuracy and may not share the author's views. News and research are not personal recommendations to deal. All investments can fall in value so you could get back less than you invest. Article originally published by Forbes.
With the market setting new highs, many are worried that valuations have reached levels where it makes sense to prepare for the next crash. But, short of getting out of the market, or buying a double, triple, or quadruple inverse the market ETF, what can you really to do prepare for a crash?
First, selling your portfolio and moving to cash is extremely disruptive. You are going to pay a lot of commissions and you will have turned years of unrealized appreciation into realized gains that are taxable now. There are situations where this is warranted, but I don't think conditions warrant it right now.
If you are worried because someone claiming to have predicted the last two market meltdowns is predicting another one, a good question to ask is how many times in the past 17 years has the same prediction been made? You see, someone who predicted a market crash each month for the past 17 years will have correctly called the last 2 crashes and will also have made 202 incorrect predictions. Most likely, the current prediction will be the 203rd incorrect call. Don't disrupt your investments because of this person's permanent state of alarm.
If you are worried because the stock market valuation metrics are at historic highs, keep in mind the same could be said at the end of each month since the 2016 election. If you had gotten out of the market after the election, you would have missed a very good year.
High valuations are not necessarily a sign of over-valuation. Sometimes they foreshadow a strengthening economy. Under President Obama, expectations that economic growth could not exceed 2% had gotten baked into market valuations. Yet, this year we've had 2 quarters of 3% growth. If the growth continues, the next few quarters could be very good ones for investors.
If you have a different reason to fear a market crash in the near future, what can you do? Well, let's look at two managers who have been tested through 2 market crashes and many corrections over the past 17 years.
Wayne Himelsein's Logica Focus Fund is up 53.12% year to date. The GIPS composite of our clients in his fund is up 60.29% and the S&P 500 is up 16.91%. Over the past 17+ years, Wayne has averaged 13.53%, more than double the S&P 500′s 5.57% return over the same period.
Tony Mitchell's Internet Fund is up 30.25% year to date. The GIPS composite of our clients in his fund is up 31.57%. Over the past 17+ years, Tony has averaged 17.51% almost triple the S&P 500′s 5.61% return over the same period.
The lesson we can all learn from both Wayne and Tony is to leave emotions out of our investments. Neither manager got out of the market ahead of the two market crashes in the past 17 years. But neither manager "stayed the course" either.
When you think about it, any manager who recommends "staying the course" after a crash is saying the best stocks to own after a crash are the same stocks as before the crash. Such managers are asleep at the wheel and should not be trusted to steer your portfolio especially during times of market stress.
After a crash, the investment landscape is going to look very different than before the crash. What Wayne and Tony did after the last 2 crashes is reevaluate each of their positions to determine which companies they had confidence in and which they didn't. Then they sold off the companies they had lost confidence in and reinvested the proceeds in the companies they believed were stronger. The result was that they recouped part of their losses by recognizing tax losses, and they put their capital into stocks that ended up recovering faster than others.
We have had 2 crashes in the past 17 years. If your investment horizon is 10 years or more, there is a good chance you'll see another crash. But this does not mean you should get out of stocks. If Wayne, Tony, and I are right, the next few quarters are going to be good ones for investors.
But since no one can be certain about the future, here's what you can do to prepare for the next crash. Be ready to execute an unemotional vetting of every position in your portfolio or choose managers who will do it for you.
Immediately after the next crash, there will be many high quality companies will be selling at prices you never thought you would ever see. If your investment horizon is long enough to benefit from the recovery, the next crash is something that we can plan for and even gain from.
This article was written by Ken Kam from Forbes and was legally licensed through the NewsCred publisher network. Please direct all licensing questions to legal@newscred.com.
Free Newsroom email alerts
The headlines that matter to investors direct to your inbox
Register for daily/weekly email alerts with news from The Financial Times, Forbes, Reuters, The Economist and more.