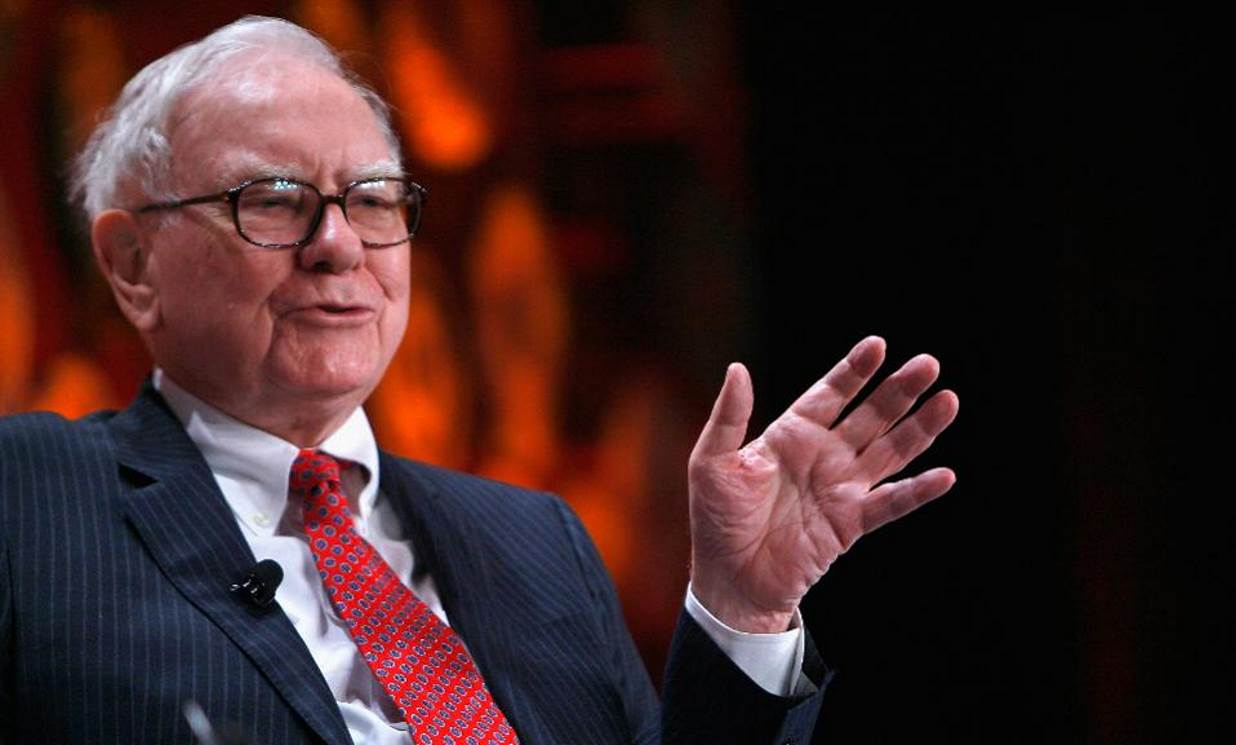 Published by

8m read
Hargreaves Lansdown is not responsible for this article's content or accuracy and may not share the author's views. News and research are not personal recommendations to deal. All investments can fall in value so you could get back less than you invest. Article originally published by Forbes.
A dozen MoneyShow.com contributors are recommending stocks that also happen to be holdings of Warren Buffett's holding company, Berkshire Hathaway. Six are featured today. Follow us on Forbes.com to get next week's column featuring an additional six Buffett bets.
Crista Huff, Cabot Undervalued Stocks Advisor
Bank of America - a holding in our model growth portfolio - is an undervalued large-cap growth stock. Proposed cuts in corporate and personal income tax rates spurred bank stocks to recent highs last week as the market looked forward to a resulting increase in economic activity.
Corporate tax rates might fall from 35% to 20%, significantly boosting banks' earnings per share. (Resulting increases in EPS are not yet reflected in consensus earnings estimates.) An additional boost would follow from the increased business activity that typically accompanies tax cuts.
Bank of America Corp
Sell:
30.62
| Buy:
30.63

0.05
(-0.16%)
Prices delayed by at least 15 minutes.
Banks essentially thrive when the economy is booming. Booming economies tend to spur increases in inflation and interest rates, which in turn increase banks' lending activity, fee income and net interest margin on personal and business loans and credit card balances.
Wall Street's consensus earnings estimates have barely changed since mid-July. Analysts expect Bank of America's EPS to grow 16.8% and 18.8% in 2017 and 2018, with corresponding P/Es of 14.0 and 11.8.
Bank of America's CEO announced on September 27 that he favors share repurchases over dividend increases, saying, "Our stock's a good buy and we'll continue to buy it until the cows come home." A $12.9 billion share repurchase plan and a 60% dividend increase were approved in June during the Fed's annual banking stress test.
Warren Buffett also loves Bank of America. Berkshire Hathaway exercised warrants to purchase 700 million shares in August 2017, becoming the bank's largest shareholder. And in June 2017, Morgan Stanley commented that Bank of America is best positioned to capitalize on rising interest rates.
The stock recently broke out of a 10-month trading range. That's an optimal time to own a stock and catch the new run-up. There's no realistic upside price resistance. The stock traded as high as $45 in 2006 and 2007, prior to the stock market collapse that was triggered by the housing bubble.
At this point, I expect shareholders to earn an outsized capital gain over the next six to 24 months. I rate the stock a Strong Buy.
Bill Selesky, Argus Research
Phillips 66 is a downstream energy company; its diversified business portfolio includes refining, midstream, chemicals and marketing and specialty operations.
Phillips 66 Inc
Sell:
114.12
| Buy:
114.17

0.77
(-0.67%)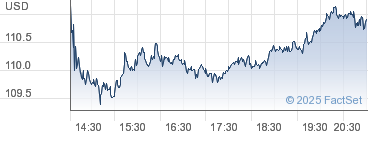 Prices delayed by at least 15 minutes.
This diversification has proven valuable in different commodity price environments over the years, and, despite current weak refining margins, we believe the company's cash flow is less volatile than that of most pure-play refiners.
We also have a positive view of management's plans to allocate more capital to its high-return chemicals and midstream businesses, which are well positioned to benefit from secular growth in North American hydrocarbon production.
Phillips 66 has consistently returned excess cash to shareholders in the form of both dividends and share buybacks. It raised its quarterly dividend by 11% in July 2017, and recently announced a $3 billion buyback authorization.
We are raising our 2017 EPS estimate to $4.38 from $4.16 based on our expectations for modest margin improvement and increased stock buybacks over the remainder of the year. The 2017 consensus estimate is $4.43.
We are also boosting our 2018 estimate to $5.88 from $5.67, which assumes higher volumes and stronger pricing next year. The 2018 consensus estimate is $5.88.
Phillips 66 holds a majority stake in its MLP, Phillips 66 Partners LP. The MLP has created a low-cost alternative financing vehicle for Phillips 66, allowing the company to grow its midstream business more quickly than would otherwise have been the case due to the tax-advantaged structure of the MLP.
Phillips 66 will also have the opportunity to drop down additional midstream assets into the MLP, such as its stake in Bayou Bridge Pipeline in Louisiana. Management expects $8-$10 billion in cash proceeds to Phillips 66 from Phillips 66 Partners LP through 2018.
Warren Buffett's Berkshire Hathaway currently has a 15.77% ownership stake in the stock. The company initiated its position in August 2015.
Buffett noted that Berkshire was not buying Phillips 66 either as a refiner or as an integrated oil company, but rather because "we like the company… and the management very much." Berkshire Hathaway is the company's largest institutional shareholder.
We believe that many energy sector investors continue to overlook Phillips 66 due to recent weak performance in the refining segment, which continues to face margin pressure.
However, we expect the shares to benefit from stronger margins and earnings going forward, driven by improving industry fundamentals, as well as from the company's focus on dividend increases and stock buybacks. We are reaffirming our Buy rating on Phillips 66 and raising our price target to $108 from $96.
Jim Pearce, Investing Daily's Personal Finance
The share price of Delta Air Lines - a holding in our Growth Portfolio - has been all over the map this year, bottoming out below $45 in April before soaring above $55 only three months later.
Delta Air Lines Inc
Sell:
57.59
| Buy:
57.60

0.49
(0.86%)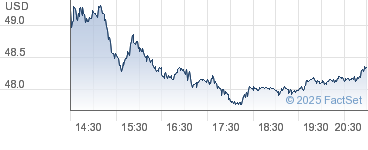 Prices delayed by at least 15 minutes.
Despite the hurricanes, third-quarter revenue rose 5.5% to $11.06 billion, better than analysts anticipated. Although Harvey made a direct hit on Houston's refineries, the impact on fuel prices was less than feared.
Even longtime airline skeptic Warren Buffett jumped on the Delta bandwagon. His Berkshire Hathaway investment company holds $2.8 billion of the stock, which makes it Delta's largest institutional shareholder with a 7.3% stake in the company.
Buffett reversed his thinking on airline stocks a year ago, opening similar-sized positions in United Continental Holdings, American Airlines Group and Southwest Airlines.
Buffett's seal of approval on a stock is helpful, provided he sticks with it. In this case, I think he will. By gaining roughly equal exposure to the aviation and energy sectors, Buffett has neutralized the effect of highly volatile oil prices on his overall portfolio.
Thanks to the world oil supply glut and the rapidly expanding electric vehicle market, the prospect of drastically higher aviation fuel prices anytime soon appears unlikely.
And if a corporate tax cut is forthcoming, Delta would benefit more than most given its 34.5% effective tax rate last year. Reflation or not, there should be nothing but blue skies ahead for Delta that not even the occasional hurricane can ruin. Delta is a Buy up to $50.
Tim Plaehn, The Dividend Hunter
STORE Capital is a relatively new REIT, which launched with a November 2014 IPO. The company was launched by an executive team with three decades of experience in net-lease property management.
Store Capital Corp
Sell:
27.64
| Buy:
27.65

0.21
(-0.75%)
Prices delayed by at least 15 minutes.
According to the company's 2017 second quarter presentation, the STORE portfolio contains 1,700 properties, across 48 states, leased to 371 customers. The average lease term is 14 years and the company is adding about 70 new properties each quarter.
What sets STORE apart from other net-lease REITs is the company's focus on analyzing store level income statements. The result is that the STORE portfolio of properties has businesses with a higher level of profitability and stability than the average properties owned by other net-lease REITs.
In early July Warren Buffett's Berkshire Hathaway purchased a 9.8% stake in STORE. Buffet believes in this REIT.
STORE has the attractive combination of both a higher yield and higher dividend growth when compared to the older REITs in the group.
FFO per share is growing by 10% per year, so I expect continued high single-digit increases. The current yield is 4.65%. The dividend growth will propel share price appreciation over the years.
Ian Wyatt, High Yield Wealth
Kraft and Heinz were combined to form the Kraft Heinz Company in 2015. Berkshire Hathaway, led by Warren Buffett, owns 325.6 million, or 26.7%, of Kraft Heinz outstanding shares. 3G Capital owns another 24.3%.
Kraft Heinz Co

$55.57

-0.16%

Berkshire Hathaway Inc

$327,060.00

-0.44%
Market closed | Prices delayed by at least 15 minutes
Switch to live prices |
Berkshire is Kraft Heinz's largest investor; Kraft Heinz is Berkshire's largest stock investment. With Buffett's help, 3G Capital has gone to work to drive efficiency into Kraft Foods.
The 3G Capital culture of driving efficiency has imbued Kraft Heinz. Margins have expanded palpably since the two companies merged.
Returns on invested capital have ascended in the same direction as margins. Earnings are on the rise. Kraft Heinz earned $3.12 per share over the trailing 12 months compared with $2.81 per share in 2016.
Kraft Heinz has paid a dividend from the get-go, and that dividend has been increased annually. The stock now offers a 3.2% yield.
We expect 3G Capital's insatiable desire for efficiency to expand margins across the board. We expect Kraft Heinz to realize significant margin expansion over the next few years. Rarely has it been profitable to bet against Buffett or 3G Capital. Now is not the time to start.
Charles Mizrahi, Park Avenue Investment Club
Warren Buffett, one of the greatest investors of all time, has said over the years that a company's competitive advantage is the key to its success. The term he uses for competitive advantage is moat.
Sirius XM Holdings Inc
Sell:
6.34
| Buy:
6.35

0.08
(1.28%)
Prices delayed by at least 15 minutes.
Following the merger of satellite radio companies Sirius and XM in 2008, Sirius XM Holdings became the only satellite radio provider in the United States. Buffett's Berkshire Hathaway took a stake in Sirius XM at the end of 2016 and added to it in the first quarter of 2017.
SIRI offers mostly commercial-free radio in subscription packages ranging from $11 to $20 per month. It has over 175 channels. The company now has more than 31 million subscribers.
The company has a monopoly on satellite radio in the U.S. and is the only service provider of its kind. The company has 100% penetration in new luxury cars and 75% penetration in all new cars in the U.S.
It was able to attain this market share by often subsidizing the cost of satellite radio installations in vehicles. As a result, satellite radio has become a standard feature in luxury vehicles.
How would a competitor even think it could cross that wide of a moat and attack the castle? First, a competitor would have to obtain satellite broadcasting licenses from the FCC. Next, a competitor would need to design and build satellites and their supporting infrastructure.
While possible, we think it is highly unlikely that a competitor would go through all the investment and time to compete with Sirius XM. It truly is the king of its castle, with a very wide moat protecting it.
This article was written by MoneyShow from Forbes and was legally licensed through the NewsCred publisher network. Please direct all licensing questions to legal@newscred.com.
Free Newsroom email alerts
The headlines that matter to investors direct to your inbox
Register for daily/weekly email alerts with news from The Financial Times, Forbes, Reuters, The Economist and more.