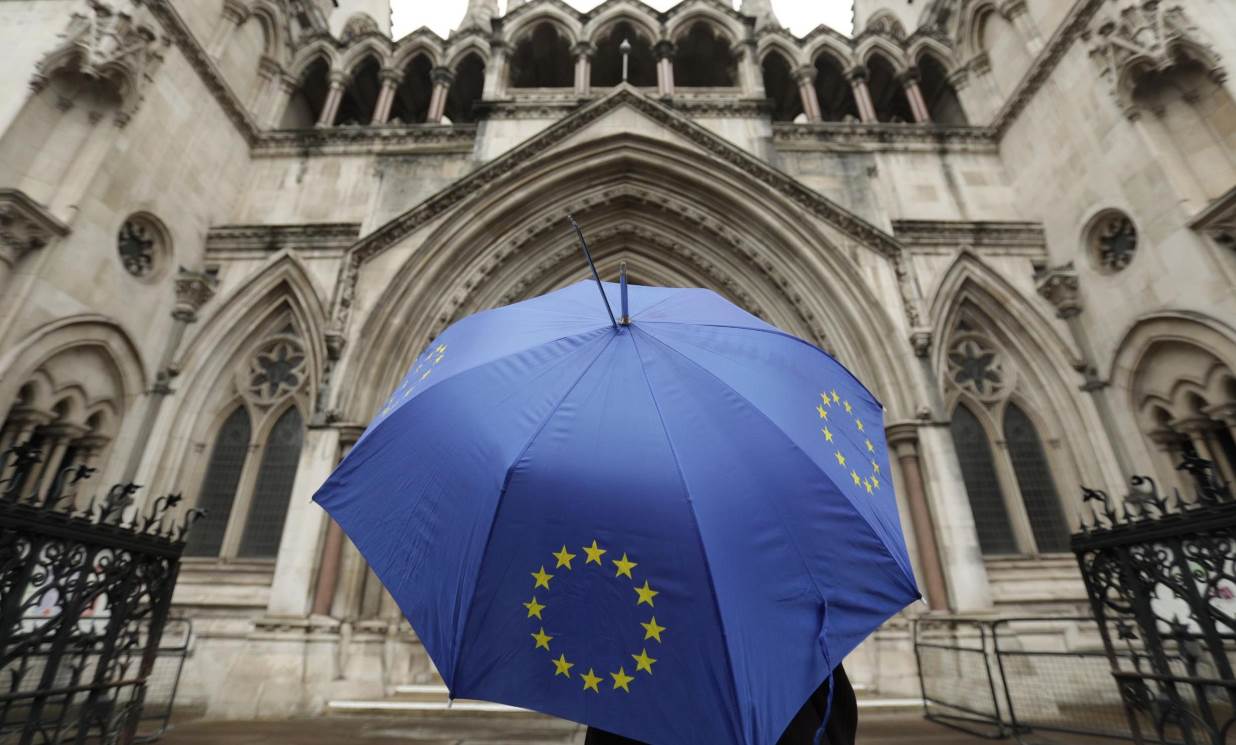 Published by

3m read
Hargreaves Lansdown is not responsible for this article's content or accuracy and may not share the author's views. News and research are not personal recommendations to deal. All investments can fall in value so you could get back less than you invest. Article originally published by Bloomberg.
The European Union will start thrashing out on Wednesday what the 27 countries want from a Brexit transition deal, seeking a united stance they can present to the U.K. once talks break out of the current deadlock.
European envoys will discuss the format and length of the transition, according to a document drawn up for the meeting seen by Bloomberg. They will also talk about the future trade relationship, and what the EU wants in return for the transition deal, which U.K. businesses consider crucial to avoid chaos on Brexit day in March 2019.
The EU has adopted this strategy before: Set out a fixed position and expect the U.K. to agree to it. While the 27 have maintained a united stance in the first phase of talks, divisions are more likely once negotiations move on to the future relationship as each country will have different trade priorities. German Chancellor Angela Merkel has said the second phase will "undeniably be more complicated than the first."
Both sides are hoping that talks on trade and the transition can move ahead after a summit in mid-December. But that won't happen unless the U.K. makes a good enough offer on the divorce bill to satisfy EU leaders. While Brexit Secretary David Davis has signaled that concessions could be made on the financial settlement, he hasn't given any new details. On a trip to Rome on Tuesday that's part of a diplomatic drive to unblock talks, he didn't offer anything new on the bill, according to Italian European Affairs Minister Sandro Gozi, who met him.
Four Freedoms
Negotiations resume in Brussels on Thursday. The last round ended in deadlock over the bill, and time is running out to reach an agreement before the U.K. is set to leave in March 2019 -- with or without a deal.
On Wednesday, the envoys will start to discuss the ideal length of the transition phase, its scope, and whether the bloc would impose on the U.K. during that time the EU's "four freedoms," including free movement of people. Prime Minister Theresa May has said she wants what she calls an implementation period of about two years and she's promised companies they will only have to make one set of changes for Brexit. The U.K. says EU citizens will be able to enter freely during the transition, but a registration system will be set up.
If the U.K. doesn't get a transitional arrangement, trade with its biggest partner would revert to World Trade Organization terms until the two sides are able to strike a more beneficial arrangement. EU officials say that under the most optimistic scenario, this would probably take until 2021.
Diplomats will also discuss what the final relationship between the two sides should look like. According to the document, they are to debate whether that arrangement should be enshrined in one overall agreement or should be broken down into separate deals, on topics such as trade, defense cooperation and security coordination, which could make them easier to ratify.
©2017 Bloomberg L.P. This article was written by Ian Wishart from Bloomberg and was legally licensed through the NewsCred publisher network. Please direct all licensing questions to legal@newscred.com.
Free Newsroom email alerts
The headlines that matter to investors direct to your inbox
Register for daily/weekly email alerts with news from The Financial Times, Forbes, Reuters, The Economist and more.