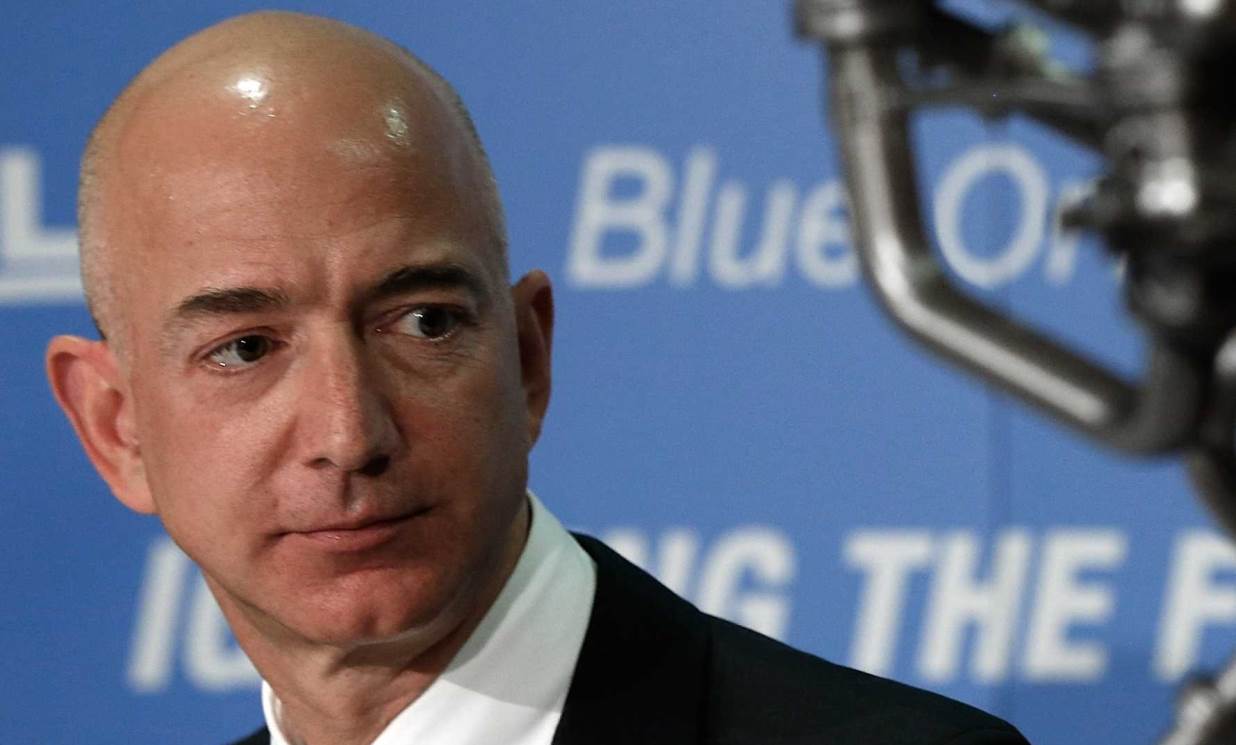 Published by

5m read
Hargreaves Lansdown is not responsible for this article's content or accuracy and may not share the author's views. News and research are not personal recommendations to deal. All investments can fall in value so you could get back less than you invest. Article originally published by Forbes.
Both because it is an intensely closed-mouth company, and also such a major player, any time Amazon makes a move people notice. And they dissect it endlessly. Amazon's influencer program is no different. In March 2017, Amazon took its influencer program into beta testing, offering the service pretty much invitation-only, and then opening it up to an application process. Tech Crunch noticed, and then the punditry followed, including the claim that the program would fail.
The influencer program operates much like Amazon's affiliate program, where participants make money by linking to Amazon product pages. Any time a shopper uses an affiliate link, the affiliate partner gets paid. In the case of influencers, Amazon helps the participant create a page on Amazon's site, filled with products the influencer recommends. If someone buys a product from an influencer's page, the influencer gets paid. No one has yet to spill on how the payment compares to the affiliate program, except to say that it's very similar.
One year later, the program is still here. There's no real directory of influencers that I've managed to find, but both Mark Cuban and Felicia Day have their own influencer pages on Amazon, and What's Up Moms, one of the influencers that launched the beta test, still has a page and many products featured on it.
The link to an influencer's page is very straight-forward: www.amazon.com/shop/influencername. If you want to entertain yourself, start typing that into Google's search bar, and you'll quickly see which influencers are top of mind. When I did it, I found that I apparently do not spend enough time on YouTube to be considered cool. I also found Rhian Hy and Stephanie Nicole, both beauty vloggers, Jack of the Cooking With Jack Show, and OH8STN, a self-billed "Survival Tech Nord".
The most interesting thing about each of these YouTubers is the number of followers they have. Hy has 79,900 subscribers. Stephanie Nicole: 503,600. Cooking With Jack: 345,400. OH8STN: 9,876.
In the initial launch, Amazon was pretty blunt about who they wanted to participate - someone with lots of followers (the beta test launched with Twitter, Facebook, and Instagram. YouTube was added quickly). Alternatively, you could have a smaller audience, as long as that audience is highly engaged. It appears those qualifications have relaxed a bit, though in looking at OH8STN's very niche audience of 9,800, over 5,700 of them viewed his last video. That's a pretty high level of engagement.
What Was So Wrong About The Program?
As far as I can tell, the biggest fear about the program was the concern that influencers would try to create a virtuous circle by gaming Amazon's platform. They would supposedly do this by posting rave reviews about a product, promoting said product on their website, and then making affiliate dollars when people clicked through to buy the products through the influencer's Amazon page. This would set off a chain of events where reviews would no longer be trusted, influencers would then no longer be trusted, and the whole program would fail.
Amazon.com Inc

$147.03

0.64%

Twitter Inc

p

NaN%

Meta Platforms Inc

$324.82

-0.71%

Alphabet Inc

$133.32

-0.45%
Market closed | Prices delayed by at least 15 minutes
Switch to live prices |
Instead, what happened is Amazon came up with something that Google and Facebook could not: a direct link to commerce. Of course people who love and trust a blogger or YouTuber is going to ask them what products they like. Of course the influencer is going to want to make it easy for their followers to buy those products. And heck, if they can drive a bunch of people to purchase a brand or item, then why shouldn't they get a piece of that rush?
Facebook, whether directly through the site or through Instagram, does not have a product catalog that influencers could pull from in order to put together a shoppable list of recommendations. Google could theoretically get there, through Google Product listings, but it's still very messy, with multiple site listings for each product, and a catalog that is not as precise or refined as Amazon. I've seen startups and third parties go after this aspect of commerce before, where the startup tries to be the intermediary between an influencer and a wide set of brands, but it's still a clugey pass-through from the influencer to a bunch of different, sometimes random, commerce sites.
Amazon has one of the largest, fully-shoppable product catalogs out there, thanks in part to its marketplace program. That makes it big enough to be an attractive partner for influencers who don't want to own inventory or have the hassle of maintaining their own commerce site, especially for products they love but don't make themselves. And most of the "discovery" that happens here comes from the influencer to the product on Amazon. Could a brand reach out to an influencer to ask them to promote a product directly? And then have the influencer list the product on their influencer page? Sure. Amazon explicitly does not prevent that kind of relationship. Has it devolved into a pay-for-play scheme with consumers on the short end of the stick, while influencer, brand, and Amazon make money? No. At least not that I can see.
But Does It Change The Face Of Retail?
Again, not really. There seems to be some kind of expectation now that every move Amazon makes will disrupt the entire industry, at a level comparable to, say, acquiring Whole Foods. But at some level, that is all just distraction. Amazon achieved its status in the market not by making a few big, bold moves, but by making little incremental moves over time. The company is constantly evolving its shopping experience.
The influencer program, once it got off the ground, is pretty much self-serve for the influencer when it comes to setting up their page and adding products to it - and getting paid. Amazon gets the side benefit of devoted niche traffic, and association with a trusted relationship between the influencer and his or her followers. It does not change the world, really, not even for the influencer, as some have reported that it's "nice" rather than, say, "critical" to their business.
But when you stack all of these little moves, one on top of the other, over a period of time, you eventually get to an exponential growth or success rate thanks to the interplay. A good experience through an influencer leads to more trust of Amazon, for example. But Amazon's incremental steps also add up to outsize benefits to Amazon directly. When you look at Amazon's efforts to harness influencers across the shopper journey - from Vine Voices of "trusted" reviewers, to affiliates, to the influencer program - it is suddenly very comprehensive. This article has a great table laying out exactly how it all stacks up.
The influencer program didn't change the world. It hasn't failed miserably. And after its launch, it pretty much fell off the radar for anyone watching Amazon for the "next big thing". And that's exactly what makes it even more disruptive in the long term than something like Amazon Go - it's these innovations the industry should watch out for.
This article was written by Nikki Baird from Forbes and was legally licensed through the NewsCred publisher network. Please direct all licensing questions to legal@newscred.com.
Free Newsroom email alerts
The headlines that matter to investors direct to your inbox
Register for daily/weekly email alerts with news from The Financial Times, Forbes, Reuters, The Economist and more.