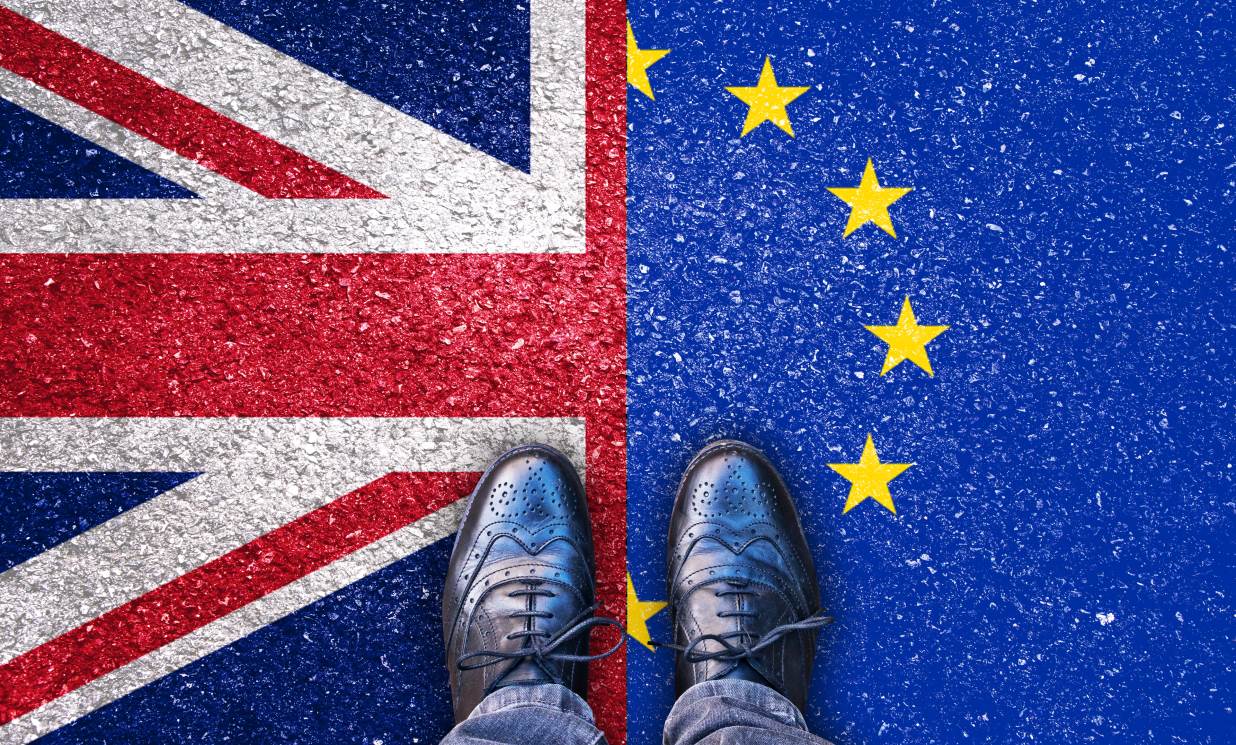 Published by

5m read
Hargreaves Lansdown is not responsible for this article's content or accuracy and may not share the author's views. News and research are not personal recommendations to deal. All investments can fall in value so you could get back less than you invest. Article originally published by The Financial Times.
With little more than a year left before Britain leaves the EU, the long-awaited transition deal between London and Brussels marks a milestone in the Brexit negotiations.
The agreement, which provides legal continuity after Brexit takes place on March 29 2019, came only after painful compromises and a debate that pitted business calls for certainty against Brexiter demands for sovereignty.
Britain is now set to wait until at least 2021 to take control of laws, immigration and money. In return, businesses in the UK and EU are given stronger assurances that an abrupt cliff-edge will be avoided next year.
EU negotiator Michel Barnier hailed a "decisive step" towards an orderly British withdrawal. But the transition deal remains an agreed plan for a soft landing rather than a guarantee it will happen. For it to come into force, Britain and the EU must agree an entire withdrawal treaty - including hugely sensitive provisions on the fate of the Irish border.
What certainty does the deal provide?
The transition agreement enables the UK to leave the EU but remain within the single market and customs union for 21 months after Brexit. In practical terms this means that the rights of businesses and citizens remain largely untouched between Brexit day and the end of 2020. The free flow of goods, capital, services and people would continue under EU law.
Monday's deal makes clear that the transition is now the preferred outcome for both sides, the central scenario for the immediate post-Brexit period.
David Davis, the UK's Brexit secretary, said there was no longer any need to "guess" about what would immediately follow Britain's exit.
It also provides precision on how transition will function. The UK remains bound by the obligations of EU law, but loses many of its political rights - a situation Jacob Rees-Mogg, a prominent pro-Brexit member of parliament, compared to being "a vassal state".
The text clarifies some freedoms the UK would enjoy immediately after Brexit, including how the UK will be able to enter trade negotiations without breaching its obligations to the EU.
It also offers some protection for the UK against being railroaded by EU decisions. Fishing quotas, for instance, will be set with UK input and cannot be changed to reduce the UK share. But the safeguards do not replicate a UK veto or vote, and fall short of the hopes of some Brexiters who pressed for a cleaner, faster break with Brussels.
Does this deal mean a transition is guaranteed?
A transition period depends on a full withdrawal treaty being agreed and ratified before Brexit day. To that extent Monday's deal does little to change the political risks that might endanger a smooth exit. Agreed areas were marked in green on a huge backdrop behind the two lead negotiators. Substantial parts of the draft treaty remain in "white", signifying disagreement. This includes crucial areas such as governance of the treaty, judicial and police co-operation, data sharing, ownership of nuclear material and the status of protected goods such champagne and Scotch whisky.
Whether the territory of Gibraltar is included in the transition is dependent on negotiators making headway to resolve a 300-year-old Anglo-Spanish dispute.
But Northern Ireland is by far the most important risk. Mr Barnier and Mr Davis on Monday largely set aside the vexed issue of how to avoid a hard north-south border.
Senior Brexit negotiators see this as the single biggest threat to an exit deal, and the EU has pressed the UK this week to show more willingness to engage on the bloc's proposed solution.
That draft fallback plan, which would in effect create a border along the Irish Sea rather than one on the island of Ireland, has been rejected outright by Theresa May, British prime minister.
But in Monday's deal, the UK came close to indicating that the EU proposal - which is political dynamite in both Westminster and Ulster - will be the basis for future talks. The UK side accepted that "the full set of issues" covered in the EU's draft protocol on Ireland would "need to be addressed in any solution". More progress will be demanded before a summit of EU leaders in June.
Is the duration of a transition fixed?
The draft makes clear that the transition ends on December 31 2020. Britain pressed for a longer period, and secured the support of about nine EU member states. But, largely for tactical reasons, EU negotiators avoided including an extension clause in this draft.
Some EU diplomats expect this debate to be revisited in the final stages of talks — not least because most member states believe 21 months is too little time to prepare for post-Brexit relations.
In any event, should Britain request a longer transition, it will require money. Britain's financial obligations to the EU end after 2020, meaning a new financial contribution will have to be negotiated as a price for participation in the single market.
Will this deal make a practical difference for business?
Because of Monday's deal, business has more certainty about the conditions it will face after Brexit. Many executives may see this as sufficient to defer costly decisions about Brexit-related relocation or reorganisation.
But for some companies, particularly in the financial services sector, the assurances may not be enough to change their Brexit preparations. Rachel Kent, head of financial services at law firm Hogan Lovells, said financial services companies would have to continue pressing ahead with their contingency plans despite the commitment to a transition.
"I believe people will reduce their contingency plans to the bare minimum, but what they can't do is completely stop their contingency planning altogether," said Ms Kent. "In the absence of legal certainty it is impossible not to continue to plan for the worst."
This article was written by Martin Arnold and Alex Barker from The Financial Times and was legally licensed through the NewsCred publisher network. Please direct all licensing questions to legal@newscred.com.
Free Newsroom email alerts
The headlines that matter to investors direct to your inbox
Register for daily/weekly email alerts with news from The Financial Times, Forbes, Reuters, The Economist and more.