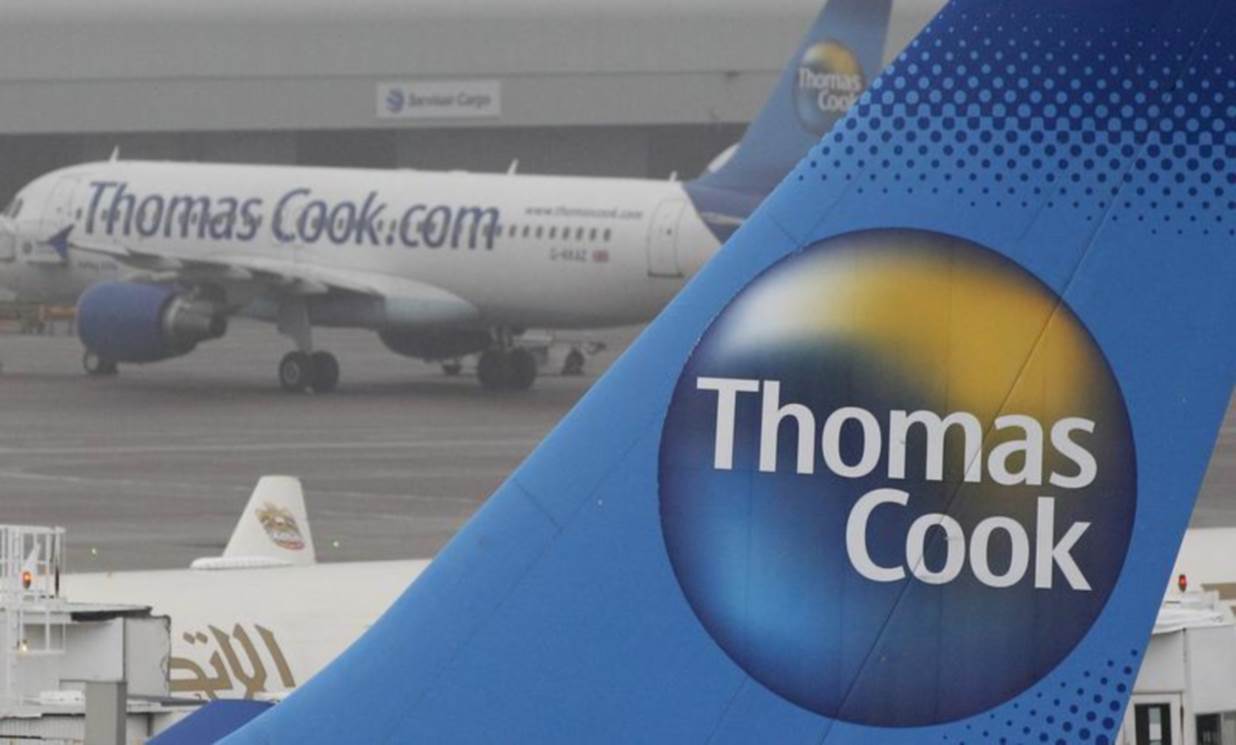 Author: Tom Hancock
Published by

3m read
Hargreaves Lansdown is not responsible for this article's content or accuracy and may not share the author's views. News and research are not personal recommendations to deal. All investments can fall in value so you could get back less than you invest. Article originally published by The Financial Times.
Thomas Cook, the heavily indebted British travel company, is seeking a £750m capital injection from Fosun and bank creditors under a deal which would give the Chinese conglomerate majority ownership of its core tour operator business.
Fosun said it and Thomas Cook's core lenders were considering the proposal, adding that it would take a "significant" minority stake in Thomas Cook's airline if the deal was accepted.
The UK group has proposed swapping its external bank and bond debt for equity, which would result in a "significant" dilution of holdings for the company's current shareholders, Fosun's Hong Kong-listed tourism unit said in a statement.
Thomas Cook reported a pre-tax loss of £1.5bn in May, raising concerns among customers travelling in the northern hemisphere's summer to its holiday resorts around the world.
Chinese tourists account for a fifth of tourism spending worldwide. Fosun, which also owns travel company Club Med, hopes to expand Thomas Cook's business in the Chinese market.
"There are advanced discussions among the company, Thomas Cook and Thomas Cook's core lending banks on the key commercial principles on the proposal," Fosun Tourism Group said.
Peter Fankhauser, chief executive of Thomas Cook, said the move was necessary because of the parlous state of the company's finances even though it would not be "the outcome any of us wanted for our shareholders".
The company said the £750m would be used to provide "sufficient liquidity" to carry out its business over the northern winter and give it "the financial flexibility to invest in the business for the future".
Fosun began as a Shanghai real estate developer in the 1990s before branching into pharmaceutical and consumer goods. It has become a sprawling conglomerate, spending $22bn on overseas acquisitions since 2014, according to Bloomberg data.
Thomas Cook Group plc
Sell:
4.51
| Buy:
4.70

0.36
(-7.02%)
Prices delayed by at least 15 minutes.
Its largest purchase in the travel sector was the 2015 acquisition of Club Med for $1.1bn, one of the highest-profile Chinese outbound deals to date. It acquired a stake in Thomas Cook the same year, which it has since increased to 17 per cent.
But a deal to acquire Thomas Cook could come under stricter scrutiny this year due to increased concerns about the weakening of China's currency due to trade tensions and a domestic economic slowdown. The government in Beijing has also taken a dimmer view of splashy overseas acquisitions by private companies in recent years.
Fosun chairman Guo Guangchang "will be left needing significant [foreign currency] debt support for a deal which won't do much to excite regulators", said Brock Silvers, managing director of Shanghai-based investment firm Kaiyuan Capital.
US hedge funds earlier this year positioned themselves for a potential restructuring of Thomas Cook's debt that would leave debt holders in control of the company, according to people briefed on the matter.
Fosun and Thomas Cook established a Thomas Cook China, a joint venture in 2016, in which Fosun has a 51 per cent stake. The company focuses on providing package tours outside China and niche experiences such as trips to sporting events in Europe.
"The ambition is to grow Thomas Cook China into a major brand in the China travel market to reach a size that is comparable with other key source markets in Europe," Fosun said in a press release.
The venture set a target of adding 200,000 Chinese customers by 2018 but fell short of that goal due a slowdown in Chinese demand for holidays in Thailand, the joint venture's general manager Alessandro Dassi told local media.
Thomas Cook's shares rose 24 per cent last month after it said it was in talks with Fosun to sell its tour operator business. Analysts' estimates for the value of the business range from £450m to £550m.
This article was written by Tom Hancock from The Financial Times and was legally licensed through the NewsCred publisher network. Please direct all licensing questions to legal@newscred.com.
Free Newsroom email alerts
The headlines that matter to investors direct to your inbox
Register for daily/weekly email alerts with news from The Financial Times, Forbes, Reuters, The Economist and more.