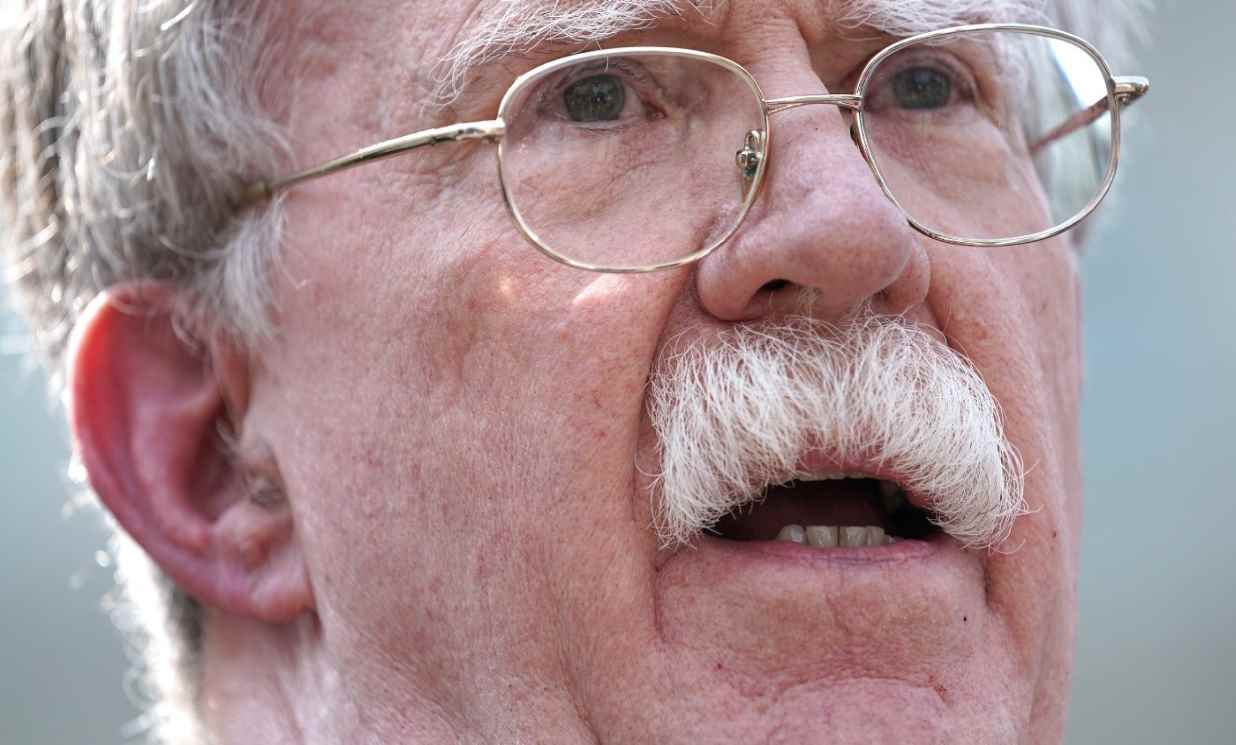 Published by
2m read
Hargreaves Lansdown is not responsible for this article's content or accuracy and may not share the author's views. News and research are not personal recommendations to deal. All investments can fall in value so you could get back less than you invest. Article originally published by The Week.
Security adviser says he and Trump were 'leavers before there were leavers'
Claiming that "both President Trump and I were leavers before there were leavers", John Bolton said Washington supports a no-deal Brexit. He pledged that the Trump administration would propose an accelerated series of trade deals on a "sector-by-sector" basis.
The Guardian says "it is the first time the US has suggested mini-deals being concluded before a comprehensive agreement". Reuters adds that as Britain prepares for its "biggest geopolitical shift since World War Two", diplomats "expect London to become increasingly reliant on the United States".
Bolton's comments came after meeting Prime Minister Boris Johnson at Downing Street. He is in the capital for two days of talks, aimed at improving the relationship between London and Washington after a series of tense encounters between Trump and Johnson's predecessor, Theresa May.
Bolton said a bilateral agreement or "series of agreements" could be carved out "very quickly, very straight-forwardly".
He insisted that "doing it in pieces" is not without precedent and that he understood the importance of "doing as much as we can agree on as rapidly as possible because of the impending 31 October exit date".
Claiming there would be enthusiastic bipartisan support in Congress for speedy ratification, he added: "To be clear, in the Trump administration, Britain's constantly at the front of the trade queue, or line as we say.
"We want to move very quickly. We wish we could have moved further along in this with the prior government." He added that "our trade negotiators seem to think" his plan would follow World Trade Organisation rules.
Bolton said that Trump and his government "fully understands" that Brexit is London's priority. Turning to thorny issues such as Iran, China, and the involvement of the Chinese telecoms firm Huawei in building the UK's 5G mobile infrastructure, he said these could be postponed until after Brexit.
"We just ask that, as issues come up, we resolve them individually and we reserve the time to have a larger conversation on some of these important issues at a moment that is really right for the new government. We just felt we owe them that," he said.
Earlier a senior Trump administration official told the media that the president had wanted to work with Theresa May's administration on a trade deal but her government "didn't want do it. This government does. We're very happy about it."
This article was from The Week and was legally licensed through the NewsCred publisher network. Please direct all licensing questions to legal@newscred.com.
Free Newsroom email alerts
The headlines that matter to investors direct to your inbox
Register for daily/weekly email alerts with news from The Financial Times, Forbes, Reuters, The Economist and more.