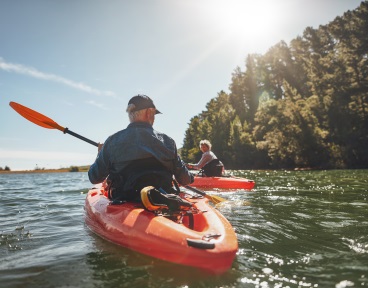 No news or research item is a personal recommendation to deal. All investments can fall as well as rise in value so you could get back less than you invest.
Without a pension, you might not be able to retire when you want, or live the retirement lifestyle you'd hoped for.
It's likely you'll be reliant on the State Pension and other savings you have.
If you already have a pension, you've made an excellent start. But burying your head in the sand and leaving your pension to its own devices can be risky.
With the New Year in full swing and one eye on the gym, why not get your pension fighting fit too?
Read on to discover our top tips for breathing new life into your pension.
Download all 10 pension tips now
1. Stay in touch with your pension
You don't plant something in your garden only to forget about it. It needs ongoing attention and care. The same applies to your pension.
1 in 4 people have never reviewed their pension plan. We recommend a pension is reviewed at least once a year.
A pension is designed for the long term. Keeping a regular eye on it will give you the best chance of ensuring it stays on track to provide you with a good income in retirement.
2. Keep an eye on where your pension is invested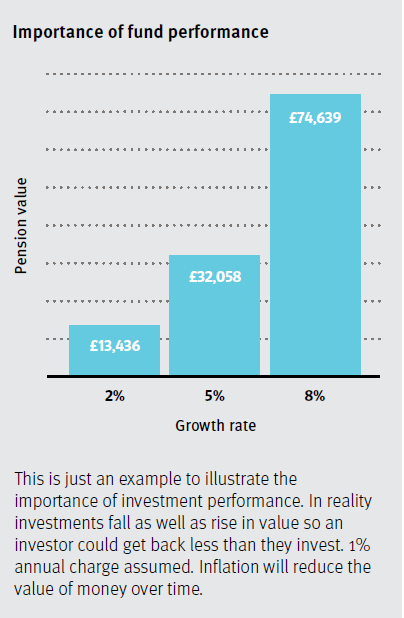 A pension will usually contain at least one investment, typically a professionally managed fund. But not all investments are created equal. Some will of course perform better than others, and the impact on the size of your pension could be significant.
The graph shows you what a £10,000 pension pot could be worth after 30 years, depending on the growth rate of the fund it's invested in.
Clearly there's a lot at stake when it comes to investment choice. As the graph shows, a 3% difference can make a huge impact.
Pension investments should be monitored regularly to make sure they don't disappoint. If necessary, you can take action to switch your pension into funds you feel offer better prospects. If you're not sure which funds to choose, your pension provider should be able to supply you with a number of ideas to help get you started.
If you find that your existing provider only has a limited range of funds, you could consider transferring your pension to a new provider where there's more choice and support. Before transferring please check you won't lose valuable benefits or incur excessive exit penalties.
Find out more about transferring to the HL SIPP
Check out our pension investment ideas
3. Top up your pension when you can
Some people wait until later life to start a pension. This is usually once they've taken care of what they consider to be more pressing matters. Even if you start a pension early, there can be unavoidable gaps in making contributions, so it's easy to find yourself needing to make up lost ground.
Whether it's a lump sum from a bonus you received at work, or perhaps a monthly direct debit, topping up your pension when you can afford it can really help.
Remember, money in a pension cannot normally be accessed until age 55 (57 from 2028). The value of investments can fall as well as rise, so you could get back less than you put in.
You can usually make additional contributions to your existing workplace pension scheme, if you like. Otherwise, if you want greater freedom when choosing your investments, you might consider contributing to a Self-Invested Personal Pension (SIPP).
Find out more about the tax benefits of pension contributions
This article isn't personal advice. If you are ever unsure whether any investment is right for your circumstances, you should seek advice. Tax rules can change and any benefits depend on personal circumstances.
There's more…
Looking for more ways to get your pension in the best possible shape?
Download our guide to discover 7 more pension boosting tips.
Please correct the following errors before you continue:
Hargreaves Lansdown PLC group companies will usually send you further information by post and/or email about our products and services. If you would prefer not to receive this, please do let us know. Your personal data will remain confidential, and will never be passed to any other company, unless required by law.
You may also be interested in: