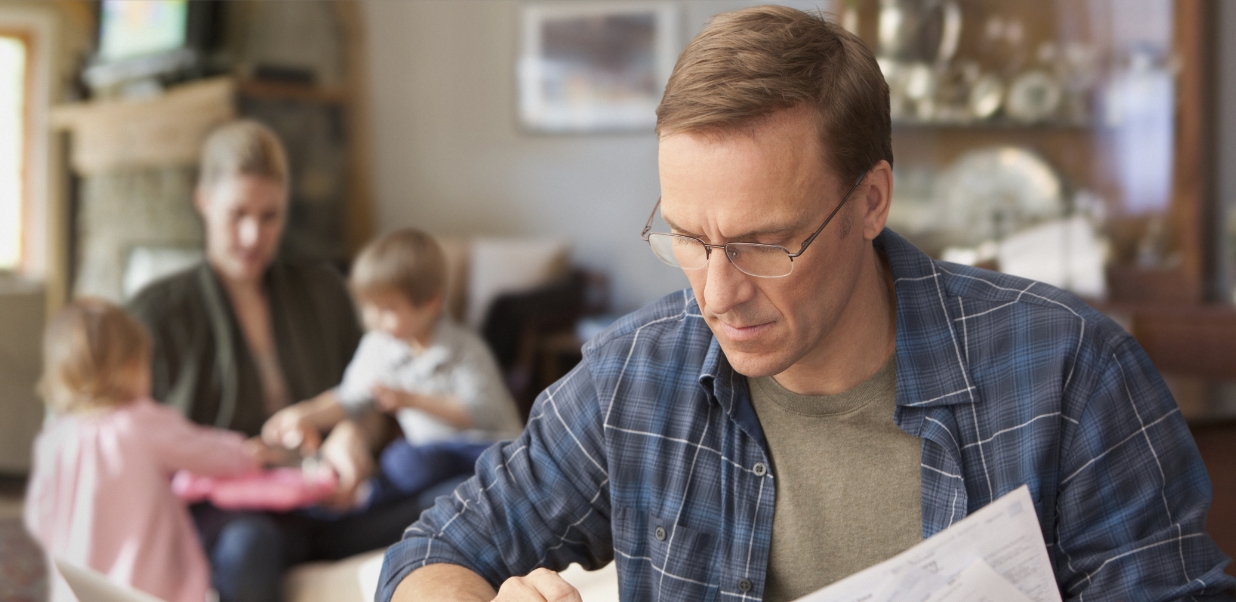 Important notes
This article isn't personal advice. If you're not sure whether an investment is right for you please seek advice. If you choose to invest the value of your investment will rise and fall, so you could get back less than you put in.
We're a nation of procrastinators.
Over 700,000 people waited until the last possible day for filing their tax return this year. A further 4.8 million of us left the task to the last few weeks before the deadline.
It's easy to put off unappealing tasks but the self-assessment early bird not only gets a sense of satisfaction – they can cut their stress levels too.
By now all employees should have their P60, the final piece of paperwork they need for their next tax return. While it's tempting to file this away for a rainy day in January, there are rewards for getting stuck in now. As well as the obvious treat of enjoying Christmas free from tax return dread there are a few benefits you might not have considered.
Please remember this article is not personal advice and we are not tax experts. If you're not sure what to do, please seek tax advice. Tax rules change and their benefits will depend on your individual circumstances.
1. Save on accountants' fees
If you use a professional to complete your tax return, you could get an early bird discount for sorting out your paperwork early – as much as 40% in some cases. On the other hand if you end up trying to find an accountant at the last minute, you may be faced with a surcharge for the privilege.
Get cracking early and you can pay less no matter what your tax position is.
2. Potential for a speedy tax refund
If the tax man owes you money, you could see it in your bank account sooner rather than later. Because HMRC isn't as busy at this time of year, your refund could be processed early and the cash in your account in time for Christmas.
3. Time to make tax-savvy gifts
There are still opportunities to cut your tax bill for 2018/19.
If you give money to charity using gift aid, the charity will reclaim basic rate tax, but higher rate tax-payers need to claim the difference through their tax return. Any gift aid donation you make up until the day you file your tax return can be included in your previous year's tax return, so you can make a donation now, and include it in the 2018/19 tax return. This could be particularly useful if your income is going to fall into a lower tax band this year, because you can claim gift aid in a year when you were paying a higher rate of tax.
4. Avoid the pension claim trap
Make sure you claim all your pension relief from personal contributions.
Those who pay tax at a higher rate might assume their company pension scheme will automatically get the higher rate tax relief. In fact if you have a group SIPP or group personal pension scheme, you need to include your personal pension contributions on your personal return to get the full relief you are entitled to.
Even among people who know they need to make a claim for their pension, there's a risk they simply add up the total of all the money they paid in – instead of everything they paid in, plus tax relief at 20% on top.
For HL SIPP holders it's easy to get the correct figure. Just log in to the HL website and select SIPP from your list of accounts, click transaction history, then view all contributions. Here, you'll see the gross value of all your personal contributions to help you complete your tax return. There's a tax-year dropdown menu, so you can easily switch between the different years.
Then, in the tax reliefs section of your tax return, under payments to registered pension schemes where basic rate tax relief will be claimed by your pension provider, enter the total gross value of your personal SIPP contributions. If you have made personal contributions to other pensions last tax year, you will need to add these too.
5. A head start on saving for a shortfall
You should be setting aside money to cover your tax bill as you go along, but if your estimates are out you could face a shortfall when you learn the final total.
Regardless of when you file, you have until 31 January to pay the bill, which gives you eight months to put extra cash aside.
6. The chance to fix past mistakes
If completing your 2018/19 tax return makes you realise you made a mistake on the 2017/18 return, then you have until 31 January 2020 to submit an amendment. If you leave it all to the last minute it's easy to be so busy with your 2018/19 tax return that there's no time to amend the previous one.
7. Help is on hand
If you need to contact the self-assessment helpline to sort your problems, they're likely to be less busy, so it'll be easier to get through too.
Because millions of people leave their tax returns until January the helplines are often flooded with calls in the days leading up to the cut off. By filing early you can rest assured you won't be one of the hundreds of thousands on hold waiting to get your questions answered at the last minute.
Reduce next year's tax bill, today
Your tax return relates to the last tax year, so if you're a higher- or additional-rate taxpayer, making a pension contribution to the HL SIPP today could reduce this year's tax bill (2019/20).
No matter how much tax you pay, the government will always add 20% in tax relief to your pension. So if you put £8,000 in your pension, the government will add an extra £2,000, bringing the total amount to £10,000. You could then claim up to a further £2,600 back via your tax return. Learn more about tax relief.
You need to be under 75 to receive tax relief. You should also ensure that you don't contribute any more than 100% of your earnings, or £3,600 if this is greater. Remember you can't usually take money from a pension until 55 (57 from 2028), when up to 25% can be tax-free with the rest taxed as income.
Important notes
This article isn't personal advice. If you're not sure whether an investment is right for you please seek advice. If you choose to invest the value of your investment will rise and fall, so you could get back less than you put in.
Daily market update emails
FTSE 100 riser and faller updates
Breaking market news, plus the latest share research, tips and broker comments
Register