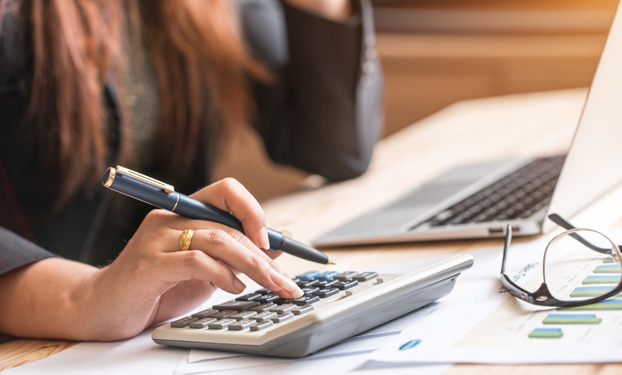 Bruce Pearce 25 July 2019
No news or research item is a personal recommendation to deal. All investments can fall as well as rise in value so you could get back less than you invest.
If you're a high earner the Tapered Annual Allowance (TAA) means you could be losing out.
Introduced in April 2016 the TAA reduced the amount some high earners could put in to their pension each year to £10,000. You can find out more about annual allowances in our factsheet.
The rules around each individual's specific annual allowance can be tricky to navigate, but an expert adviser can help you work out how you might be affected and what you can do about it.
This article, calculator and factsheet are not personal advice. For personalised calculations or technical queries please refer to a tax specialist. If you are unsure of the suitability of an investment for your circumstances please seek advice.
How the TAA could squeeze the size of your pot
If you're thinking that £800,000 sounds like a bit of an exaggeration, here's a worked example of how much the TAA could limit the size of a high earner's pension.
A high earner was saving £30,000 a year into their pension(s)
They're 20 years from retirement
That means they could have tucked away £600,000 over the period
However, if subject to the minimum TAA, they'd only be able to tuck away £10,000 a year
This means £200,000 – which is £400,000 less than before
Assuming a growth rate of 6% a year, that £400,000 they're not able to save, could have grown to almost £800,000
To find out how much you can contribute, use our calculator.
On one hand, having an extra £20,000 disposable income a year might sound attractive. But, over the longer term, spending that money, or at least not investing it, might not be such a good idea.
During your working life, it's likely you've got used to a certain lifestyle. And you want to do more of what you love when you retire. Not saving as much towards your retirement could take the shine off this plan.
Another major motivation to save more is to make sure you're passing as much of your wealth as you can down to your loved ones or that you've got enough set aside to support a dependant in later life. These are important things to think about even when you're 20 years away from retirement.
If you'd like more information about inheritance tax, download our free guide.
Reduce the impact of the TAA
There are ways to reduce the impact of the TAA, and ways to invest the 'spare' money you're no longer able to put into your pension(s).
As with so many aspects of pensions and investing, you could tie yourself in knots trying to work out all the rules and allowances. An adviser knows them inside and out, and can help you put more away to maintain your lifestyle in later life.
To find out if you could benefit from financial advice, talk to our helpdesk team. They'll ask about your current circumstances and check if personal advice could be of value.
If it sounds like you've got it all sussed out, there's no obligation to move forward and we'll happily provide any information you need to make your own decisions. If advice looks like it could really help you, we'll explain how we charge for it and put you in touch with an adviser. If you decide to take advice charges will apply, typically 1-2% of the portfolio value.
How to get started
Get in touch with our advisory help desk by phone or email to get started:
Call us: 0117 317 1690
Email us: advice@hl.co.uk