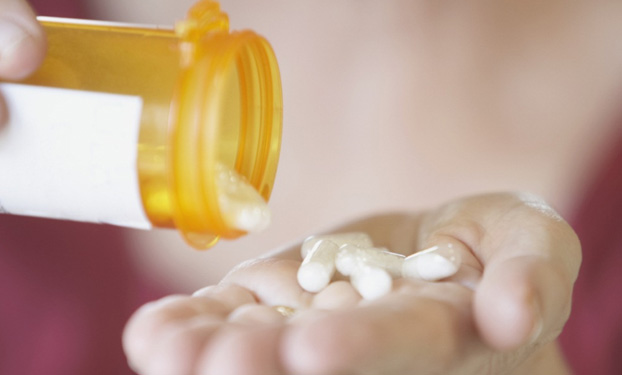 Kate Marshall 10 November 2016
No news or research item is a personal recommendation to deal. All investments can fall as well as rise in value so you could get back less than you invest.
NAV total return of 20.5% compared with 23.2% for the trust's benchmark
Share price total return of 21.7%
Sterling's weakness against the US dollar boosted returns for UK investors
M&A activity is expected to be a key driver of returns in future
The trust has a strong track record and is managed by an experienced, well-resourced team . While the trust invests in a broad range of companies across the biotech sector, trusts that focus on a single area tend to be more risky than those that invest across multiple sectors. The manager also has the flexibility to use gearing up to 20% of net assets, and derivatives, which adds risk. For these reasons we view this as a higher-risk option, which could be considered for an already diversified portfolio.
Annual Percentage Growth
Nov 11 -
Nov 12
Nov 12 -
Nov 13
Nov 13 -
Nov 14
Nov 14 -
Nov 15
Nov 15 -
Nov 16
Biotech Growth Trust PLC
63.4
54.8
44
9.8
-3.7
Past performance is not a guide to future returns.
Source: Lipper IM to 01/11/2016
Potential investors should ensure they are comfortable with the risks, details of which can be found in the latest annual reports & accounts along with the charging structure and performance fee.
Portfolio review
More than 90% of the trust is invested in US-listed companies and sterling's weakness against the US dollar significantly boosted the returns for UK-based investors over the six months to 30 September 2016.
On an individual company basis, the top contributors to performance include:
Biogen - the company's shares rose after it announced positive data from one of its studies in spinal muscular atrophy and speculation that the company could be an acquisition target.
Amgen - also released positive data relating to a drug that could help prevent migraines.
Incyte - the company's shares performed well as investors became more positive on the outlook for its immuno-oncology drug.
The largest losses were from investments in:
Ono - shares in the company fell due to negative data from a study of a medicine used to treat lung cancer by the company's US partner. The shares have since been sold.
Impax Laboratories – released disappointing company results.
Dynavax - the company's shares were weak after the US Food and Drug Administration cancelled a meeting to review a filing for a Hepatitis B vaccine. The shares have since been sold.
Outlook
The biotech sector has experienced significant volatility in 2016. After a significant market setback early in the year, the sector subsequently rebounded over the summer months.
The volatility provided the managers with the opportunity to add to long-term investments at more attractive prices. Investments in the orphan disease area (diseases that affect a small percentage of the population) were increased. This includes companies such as Vertex, BioMarin, Ultragenyx and Achillion, which are developing drugs for diseases that lack adequate alternative treatments. In the team's view, buyers of these drugs are less sensitive to cost due to the low prevalence of these rare diseases, but the often dramatic improvement in quality of life that these drugs can offer. The team believes the orphan disease sector should be set to benefit over the long term as technological breakthroughs continue.
Merger and acquisition (M&A) activity could also help drive long-term performance of the broader biotech sector. Indeed, M&A activity picked up in the first half of 2016, driven partly by the compelling valuations of target companies after the market setback. Some medium-sized biotech companies are the most likely acquisition targets in the team's view.
View the Biotech Growth Trust Investment Trust factsheet
The information in this article is not intended to be advice or a recommendation to buy, sell or hold any investment mentioned, nor is it a research recommendation. No view is given as to the present or future value or price of any investment, and investors should form their own view in relation to any proposed investment.
Investments and income can fall as well as rise in value so you could get back less than you invest. Past performance should not be seen as a guide to future returns.